Source: staradvertiser.com
It's called the Ko Olina Children's Festival, but in actuality it's an afternoon and evening of movies, activities, musical entertainment and more the whole ohana will enjoy.
"It offers great entertainment, ono food and fun, educational activities that both kids and kids at heart will love," said Sweetie Nelson, director of destination marketing for the Ko Olina Resort Operators Association, which oversees the festival. "It strengthens family and community bonds and provides much-needed support for a worthy cause. Add Ko Olina's safe, beautiful, beachfront setting and you have all the ingredients for a fabulous end-of-summer celebration."
The annual event was launched in 2014 as a fundraiser for Kapi'olani Medical Center for Women & Children, which still receives 100 percent of ticket proceeds. Since 2014, Ko Olina has contributed $210,000 to fund, among other things, a new emergency room and neonatal and pediatric intensive care units for the nonprofit hospital.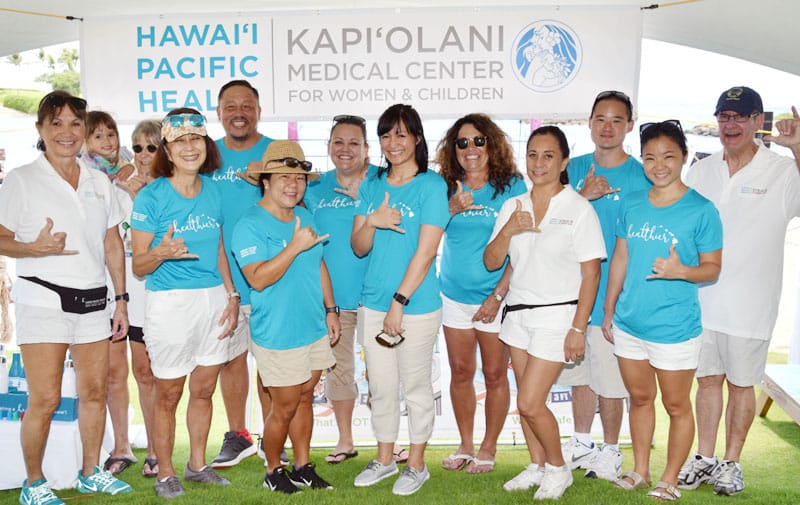 "Kapi'olani Medical Center is a valued partner for the festival, and they're actively involved with the implementation of it," Nelson said.
"Dozens of their employees volunteer to help in many areas, including manning the first-aid tent and the sun-and-safety tent, which offers games, exhibits and activities that underscore the importance of staying hydrated and applying proper sunscreen when you're outdoors."
In addition, kids at the festival can take a photo with Winnie, the medical center's therapy dog, and receive a souvenir gift — maracas that light up — to match this year's theme, "Coco." The Disney/Pixar blockbuster tells the story of a Mexican boy named Miguel, an aspiring musician who learns about his family's history during an adventure in the Land of the Dead. A sunset screening of "Coco," which won Oscars for best animated feature film and best original song, is certain to be a festival highlight.
Also attracting crowds will be the Slime Design workshop led by Jasper Wong, illustrator, pop-culture artist and founder of Pow! Wow! (powwowhawaii.com). He'll teach kids to make slime from everyday ingredients such as water, glue, shaving cream and food coloring.
Honolulu Community College's Music & Entertainment Learning Experience program, which trains students for careers in the music industry, will operate the Studio Mix booth, where keiki experiment with mixing separate tracks of a song.
At the station set up by the Blue Zones Project (hawaii.bluezonesproject.com), you can create art while exercising. As you pedal the "spin art bike," paint squirts onto paper, producing an eye-catching, multicolored pattern of lines and spirals that you can take home and frame.
Where: Kohola Lagoon 1 and the Halawai Lawn at Aulani, A Disney Resort & Spa, Ko Olina Resort, Kapolei.
When: 2 to 8 p.m. Sept. 22
Admission: Presale tickets for adults are $25 through 11:59 p.m. Friday at kcf2018.eventbrite.com. Prices at the door will be $30 for adult; $15 for ages 4-12 and free for kids 3 and under.
Parking: $10 (cash only). Signs to lots will be posted on Aliinui Drive. Free trolleys will run to festival sites from noon to 9 p.m.
Notes: Food and beverages will be sold. Use of plastic containers, utensils and straws along the shoreline is discouraged. Please bring reusable cups and flasks to refill at water stations. This is a smoke- and alcohol-free event.
Visit: koolinachildrenfestival.com
Kohola Lagoon 1
2 to 5 p.m:
• Face painting and balloon artists
• Dia de los Muertos (Day of the Dead) activity: Decorate skulls and skull masks made of marzipan and marshmallows.
• Sun and beach safety activities
4:30 p.m.: Music by El Mariachi Loco Hawaii and Rolando Sanchez and Shakka Da Band (playing hits by Santana)
7 p.m.: Screening of "Coco"
Halawai Lawn, Aulani Resort
2 to 4:30 p.m.:
• Face-painting and balloon artists
• Studio Mix
• Slime Design
• Disney/Pixar short films
• Ko Olina Golf Club Keiki Golf Academy
• Bike art with Blue Zones Project
• Lucky Strike Activity Zone with games such as Jenga, Connect Four and bean-bag toss.
2:30 and 3:30 p.m.: Interactive guacamole and salsa-making demonstrations by Aulani Resort chef Kyle Higa
3 p.m.: El Mariachi Loco Hawaii
4 p.m.: Aulani's "Ohana Hula Show" featuring Disney characters
Festival accommodations
Aulani, A Disney Resort & Spa
Nightly rate of $309, valid Friday and Saturday. Free programs include movies under the stars; storytelling around a fire pit with props, puppetry and special effects; and Aunty's Beach House activity center for kids 3 through 12 offering crafts, video games, movies and more.
Call 407-939-4686
Four Seasons Resort O'ahu at Ko Olina
Prices start at $375 per night, good Friday to Sunday. Includes daily buffet breakfast for two, 15 percent off spa treatments and discounted valet parking of $17 per day. Free Camp Kohola program for keiki 5 through 12 runs 9 a.m. to 9 p.m. daily.
Call 679-0079.