O'ahu, Hawai'i — Honma Golf, leaders in holistically-crafted premium golf equipment, is proud to announce the opening of the exclusive Honma Experience club-fitting destination at the acclaimed Ko Olina Golf Club. Ko Olina's Honma Experience fitting and retail location showcases Honma's elevated approach to the equipment selection process in a refined, inviting setting.
At the Honma Experience at Ko Olina Golf Club, adjacent to Ko Olina's manicured practice area, golfers can test a full matrix of Honma's hand-crafted heads and proprietary shafts, as well as leading third-party OEM shafts during the 1:1 personalized fitting session. Golfers enjoy a private hitting space and precise data from the Foresight GC Quad launch monitor to optimize Honma equipment performance. Each fitting also includes a follow-up email with launch data and equipment recommendations.
"Honma might easily be the most fascinating equipment company in the business. They're producing exceptionally-performing golf clubs that are a joy to look at and play. The Honma Experience at Ko Olina Golf Club is a tremendous opportunity for our guests to discover Honma's greatness for themselves," said Ko Olina Golf Club General Manager Greg Nichols. "We're proud to be among the first Honma experience destinations."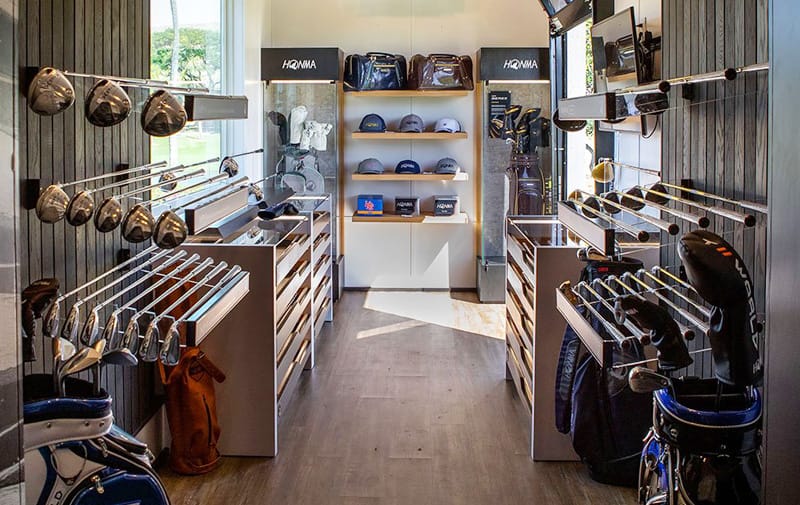 Ko Olina Golf Club, one of Golf Digest's "Top 75 Resorts Courses in the U.S.," is a stunning 18-hole course built in 1990 by golf course architect Ted Robinson and part of a quintessential Hawaiian luxury resort experience which includes world-class accommodations at Aulani, A Disney Resort & Spa, the Four Seasons Resort O'ahu at Ko Olina, Marriott's Ko Olina Beach Club and the Beach Villas at Ko Olina.
The Honma Experience at Ko Olina Golf Club is just the latest way Ko Olina is providing exclusive, best-in-class recreational and lifestyle amenities for its guests. The 642-acre resort destination is renowned for sweeping ocean and mountain views and a string of jewel-like lagoons connected by more than a mile and a half of seaside pathways. The resort is edged to the north by the pristine nature preserve of Lanikuhonua ("where heaven meets the earth") and to the south by four lovely beach coves.
"We are excited to partner with Ko Olina Golf Club and introduce more golfers to the Honma Way of beautifully-crafted performance," said Brad Holder, Honma Vice President, Marketing. "Ko Olina's revered brand and unparalleled island resort experience aligns perfectly with our vision of presenting Honma's expertly-crafted families of clubs to equipment-savvy golfers with discriminating taste."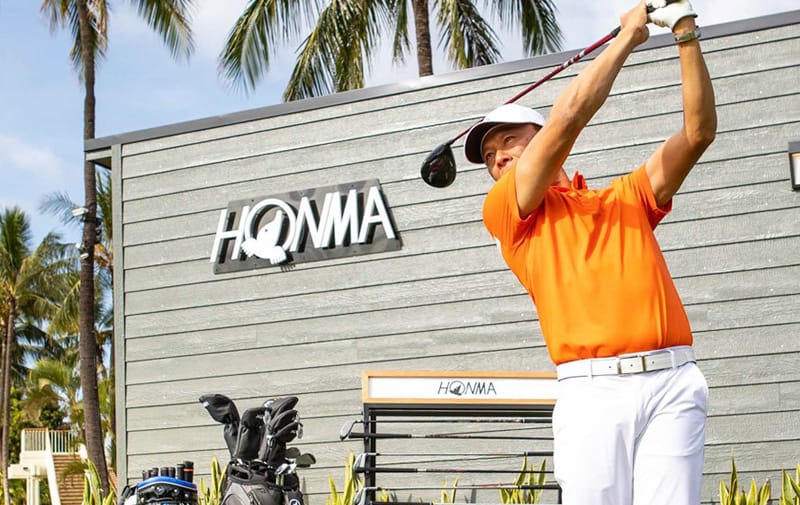 The result of a Honma Experience Mobile Experience is an unparalleled fitting session in which individual golfers are fit into the perfect family of Honma clubs. "Making Honma more accessible to discerning golfers throughout North America with our mobile experience continues to fulfill our mission of bringing premium, unsurpassed equipment to the golfers who value quality and craftsmanship," added Holder.
Renowned for creating the world's highest quality and most beautiful golf clubs, HONMA offers equipment, including balls, apparel and accessories, to fit all golfers, with four families finely-tuned to meet the needs of various segments of golfers: The Tour-validated T//World, the new game improvement XP- 1 line, the world-renowned luxury BERES series and the new Tour-inspired TR20 line.
Honma Experience locations also recently opened at Reunion Resort & Golf Club in Orlando and The Golf Performance Project, Victoria in Victoria, British Columbia, Canada. The traveling Honma Mobile Experience comes to 13 new markets including Southern California, Northern California, Arizona, Colorado, Nevada, Texas, New York, New Jersey, North Carolina, South Carolina, Tennessee, Georgia and South Florida, with additional mobile markets coming soon.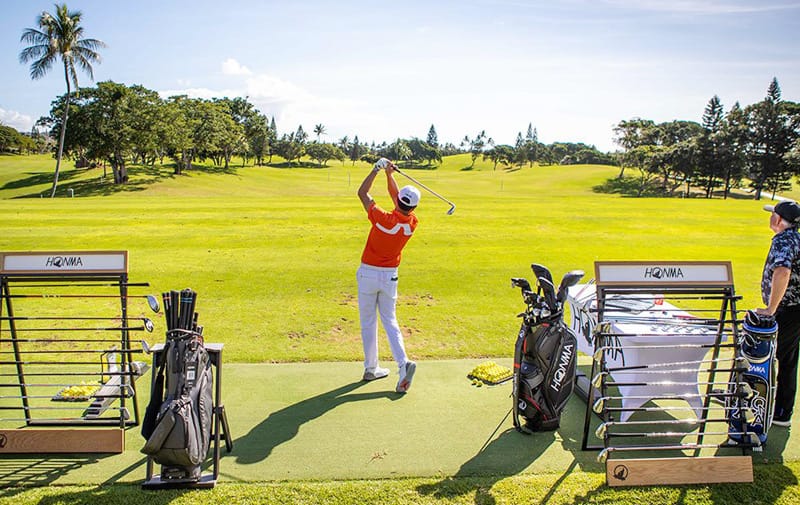 Club Fitting at Honma Experience at Ko Olina Golf Club is available by reservation and range from $150 to $350. To book a fitting, visit us.honmagolf.com or call 877-476-4653.
Ko Olina Golf Club
Address: 92-1220 Aliinui Drive
Tel: +1 (808) 676-5300
Visit: koolinagolf.com/honma-experience/