Source: latimes.com
You don't need to hang 10 to enjoy the art of surfing in a less-visited region of Oahu.
Actual surfboards will replace artist Eduardo Bolioli's usual canvases for his "Life on Board" exhibit, opening June 22 at the Four Seasons Resort Oahu at Ko Olina. Admission will be free.
Bolioli, a Uruguay native who divides his time between South America and Oahu, is the hotel's artist-in-residence. His works depict his experiences living in west Oahu, an area also known as the Leeward Coast.
"I think West Oahu remains like the old Hawaii in many ways," he said. "It's not touristy. It's more adventurous. It's more localized…That's what inspires me."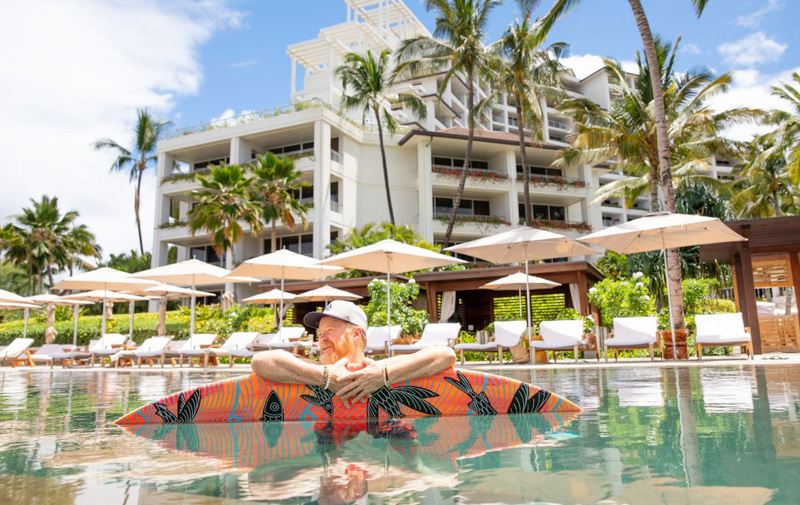 Bolioli's newest exhibit will contain roughly 15 boards, rejects from the Surfboard Factory Hawaii, a popular manufacturer in Kapolei. Working in the factory's paint shop, the artist is repurposing the boards into colorful works of art.
"I paint mostly about life. There is always a life element in there, whether it's a fish or a whale or a dolphin or a diver," Bolioli said. "It's how I relate to it, how I see things and what I admire about it."
Bolioli's visions — primarily of life in the ocean — are also the inspiration behind "West Side Stories," his current collection of traditional, framed artwork on display at the resort through June.