Source: forbes.com
I've been to a lot of great resorts in Hawaii, but the Four Seasons Oahu at Ko Olina is easily one of the best. It's a gorgeous property on a gorgeous piece of coastline with great food, service and amazing amenities. The golf course, fishing experiences and spa are standouts, and its location is hard to beat: close to Honolulu and one of the easiest luxury properties in the state to reach, yet a world away from the city. I loved visiting, and my only regret is that when I was there they had not yet partnered with Trident Adventures.
Trident is an amazingly high-quality diving and guide company focused on watersports plus other unique adventures. One of the reasons it's such a good operation is because it is owned and operated by former U.S. Navy SEALs. One of them, Steve Kaplan, is a veteran of many deployments in waters all over the world, and recently retired from the SEALs, where he spent the last four years of his service as the lead diving instructor for the Hawaii-based SEAL Team. Who would you rather learn to dive from? Well, maybe his partner James Beck, also a recently retired Navy SEAL, with over 30 years of experience in every type of underwater environment there is - he has successfully completed over 5000 dives. They taught the stars of television's Hawaii 5-0 how to dive for the show, and actor Alex O'Loughlin said, "Diving with US Navy SEALs is to dive with the absolute best of the best. The attention to detail these guys have in every aspect of the experience, for every person they take out, is unmatched in the industry."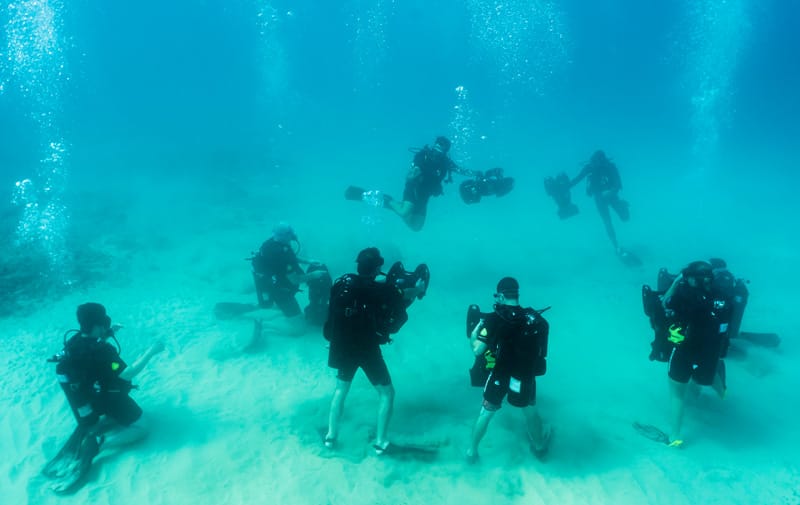 The veterans combine their rivaled experience and expertise with a base at luxurious Ko Olina, offering a wide variety of PADI courses (Professional Association of Dive Instructors, the best known such organization and the one that I am certified with), from the basic learn to dive to advanced specialties. They also offer tons of dive outings for certified visitors, including wrecks, offer one on one private diving, and fantastic snorkeling excursions - you don't even have to get certified to enjoy the wonders of the beautiful Waianae coastline, home to sea turtles, spinner dolphins and during whale season, huge pods of humpback whales. Ko Olina Marina is Oahu's only privately-owned deep draft marina, so they can keep their luxurious state of the art dive boat right at the resort, an unusual convenience in diving.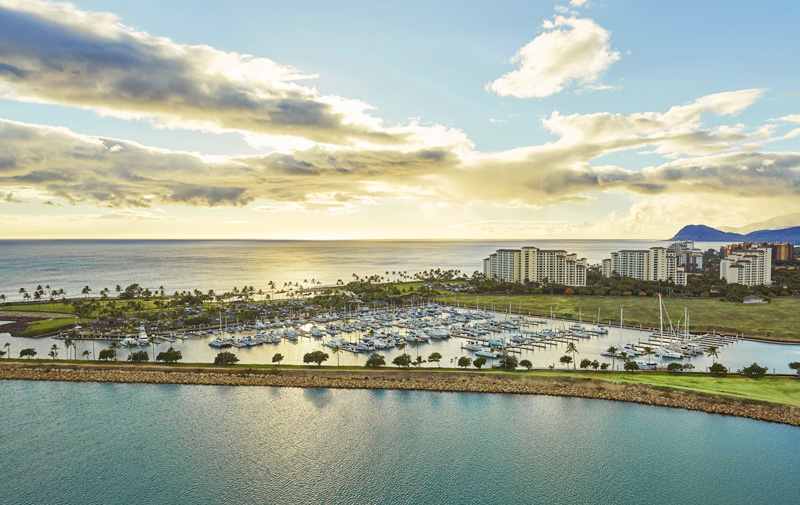 Basically, Trident can help you do just about anything you can do underwater. But it's not just underwater: SEAL stands for Sea, Air and Land, and you can experience the "A" in SEAL with programs like helicopter skydiving (really), and you can check off the "L" with a tactical shooting experience. But the mother of all packages is the Navy SEAL For A Day, which combines everything - including a helicopter insertion where you jump into the ocean from the bird.
For a mere $10,000 per person you and up to three of your closest friends can, as the guys say, "Come see what it's like in the life of a Navy SEAL. It's an amazing bucket list, once in a lifetime experience!". It includes all of the Navy SEAL experiences offered exclusively by the Four Seasons and Trident Adventures, with one of the former SEALs.
Four Seasons Resort O'ahu at Ko Olina
92-1001 Olani St, Kapolei, HI 96707
Contact +1 (808) 679-0079
Visit: fourseasons.com/oahu/