The charmed day-in-the life of Nānākuli Public Library's branch manager Kelsey Faradineh
12 pm: Hemo
Each day starts with turning the entrance sign over from "Closed" to "Open"—or, rather, from "Pa'a" to "Hemo." All signage at Nānākuli Public Library show both the English and 'ōlelo Hawai'i versions of each word. It is the first library in the state to do so and a way for the Nānākuli and Mā'ili community, which are predominately Native Hawaiian, to claim ownership of this space, says branch manager Kelsey Faradineh. There's a substantial Hawaiian literature section; every month, there are 'ukulele lessons held in the keiki section. There's even a collection of 'ukulele available to borrow with a Hawai'i state library card.
3 pm: School's Out
The library is filled with the after-school crowd. The hallmarks of parenthood unfold as a father teaches his daughter how to read. A group of high schoolers post up on a table, seemingly just to charge their phones, but one by one they get up to find a book. Outside, the weekly farmer's market is setting up. Booths of fresh produce hauled in from the nearby farms entice passersby.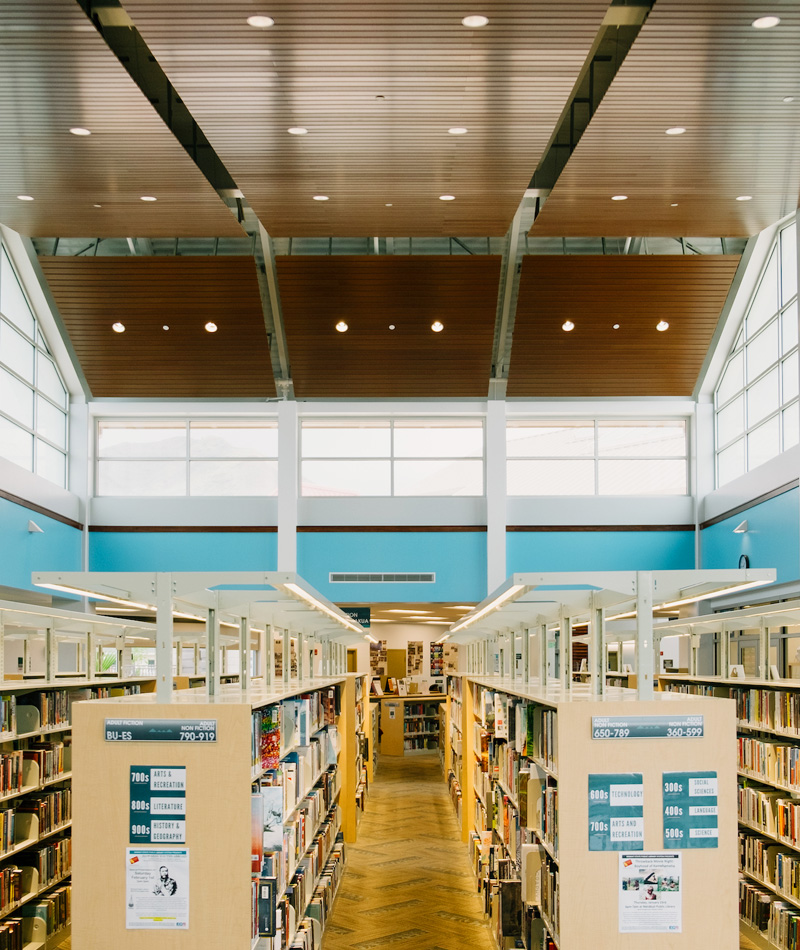 6 pm: Settling In
On Mondays and Thursdays, the library opens later to let people who work during the day the chance to enjoy it. A man approaches the front desk, inquiring about the geneology section, and he's lead to a bookcase of binders and leather-bound books. Instead of having ancestry resources buried in their reference shelves, Faradineh has given them their own place, so that they're easier to find. "It's another way that we connect to the community," she says. It's quickly become one of the library's most used resources.
8 pm: Closing Time
There are the usual late-nighters. College students frantically typing away, their faces lit by a laptop screen's soft glow. Or a parent and child taking advantage of the keiki section to spend some quality time reading together. Before Nānākuli Library opened in April 2018, this community would have needed to drive to Kapolei or Wai'anae for a library. Now they have this space, placed squarely amidst their own neighborhood. It's been over 30 years in the making, but finally this community has a library they can call their own.