Source: disneyparks.disney.go.com
This spring, Food Network hosts the "Spring Baking Championship", a competition that brought together twelve bakers across the country to create the best desserts and win a championship prize. One of the contestants, cast member Carolyn Portuondo from Aulani, A Disney Resort & Spa, embraced the challenge and sought to prove her culinary skills that led her to the position as Head Pastry Chef at the resort.
"I have never done a baking competition before and was excited to try a new experience," said Carolyn. "I thought this would be a unique opportunity to meet new people in my industry, learn a little more about myself, and get a glimpse of what reality baking television is really like."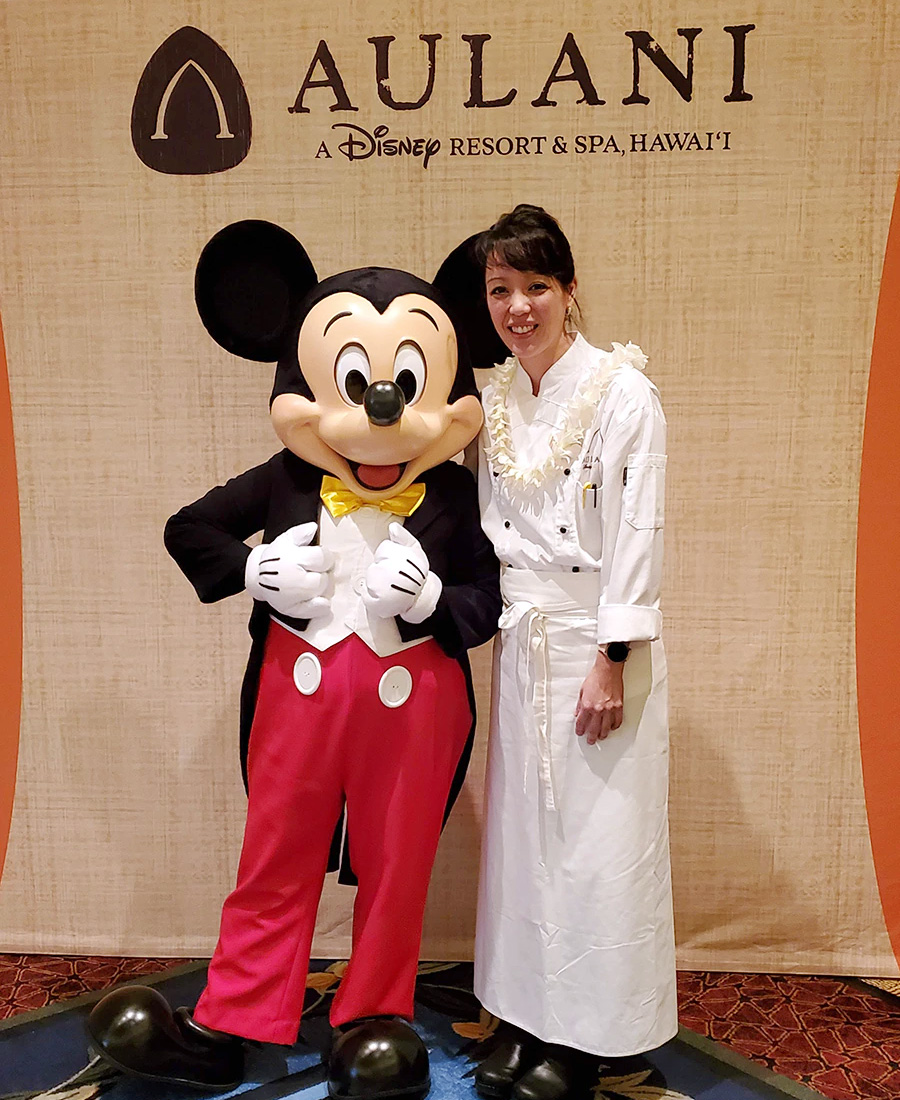 Carolyn entered the competition with more than 15 years of patisserie experience, bringing a wealth of extensive pastry knowledge and creativity to her work. Prior to Aulani Resort, Carolyn was Executive Pastry Chef at the Royal Hawaiian, A Luxury Collection in Waikiki and owned her own retail bakery, Caked, in Las Vegas for six years. Carolyn also held pastry positions at both the Venetian Resort and Casino in Las Vegas and Alan Wong's Restaurant King Street in Honolulu.
Carolyn was also a guest Pastry Chef at the prestigious James Beard House, and has had numerous appearances on television, newspaper and magazine articles, including seasons 1 and 2 of TLC's "Fabulous Cakes." Her cakes have been received by numerous celebrities, and at one point she was the sole pastry provider for Paramount Pictures studios in Los Angeles, CA.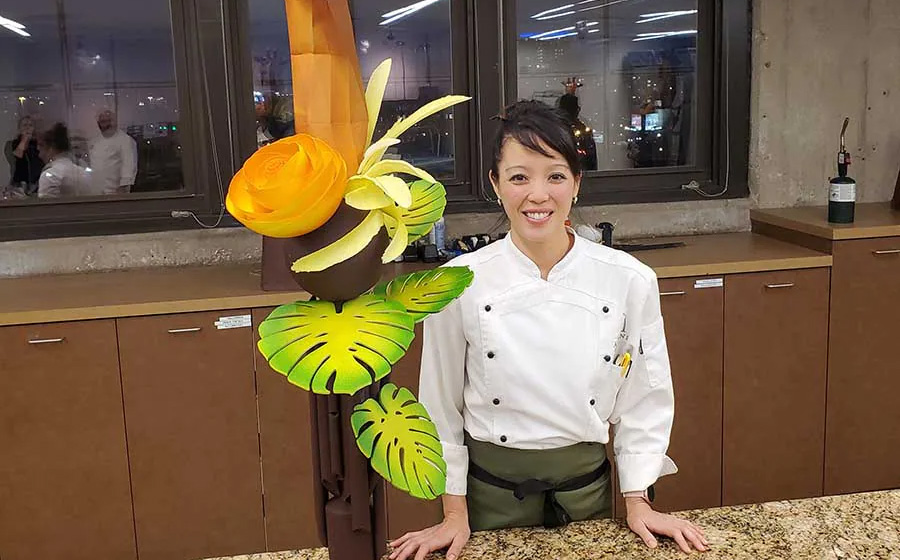 Recalling her experience on the show, Carolyn said, "It was a roller coaster of emotions! I hope viewers will have fun watching my ups and downs and focus on my creations, but not my incredibly messy workstation!"
Be sure to watch Carolyn showcase her baking talents on "Spring Baking Championship", airing weekly on Mondays at 8|7c on Food Network.