Source: brides.com
Your honeymoon is far from the only time in life you deserve a relaxing and romantic getaway. There are proposals and anniversaries to celebrate and times you just need to escape with a weekend getaway for couples.
Whatever the occasion or excuse, the thought of spending a few days in a beautiful and different setting is both exciting and alluring. But with so many destinations accessible within a short domestic flight, not to mention myriad hotels, it can be hard to narrow things down. Here, we've rounded up the best weekend getaways for couples for an extra dose of romance.
Best for Anniversaries: Four Seasons Resort O'ahu at Ko Olina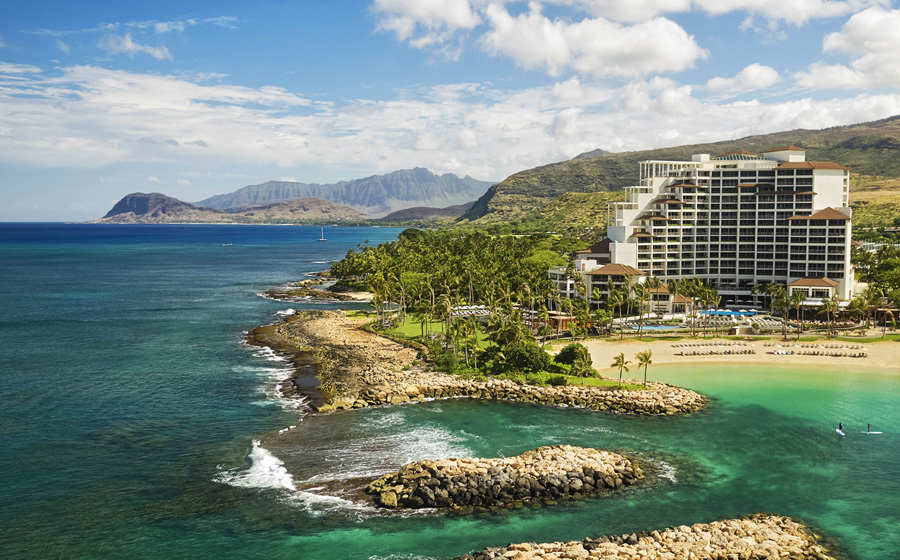 Why We Chose It:
This is a postcard-perfect beachfront resort where you go to make special memories—and splurge.
What We Like:
· Genuine aloha spirit of all staff
· Several beaches and pools to choose from
· Restaurants serve a wide range of delicious cuisines
· Multitude of activities and excursions
What We Don't Like:
· A true splurge, not inexpensive
· Disney resort next door shares a cove
There's nothing quite like a little bit of aloha spirit and some fresh flower leis to instantly put you in a vacation state of mind, and it's hard to find a resort that does it better on the island of O'ahu. Far from the buzz of Waikiki is this western coast gem where you can go outrigger sailing and spot pods of spinner dolphins, visit sea turtles in a nearby cove, or play golf amid waterfalls.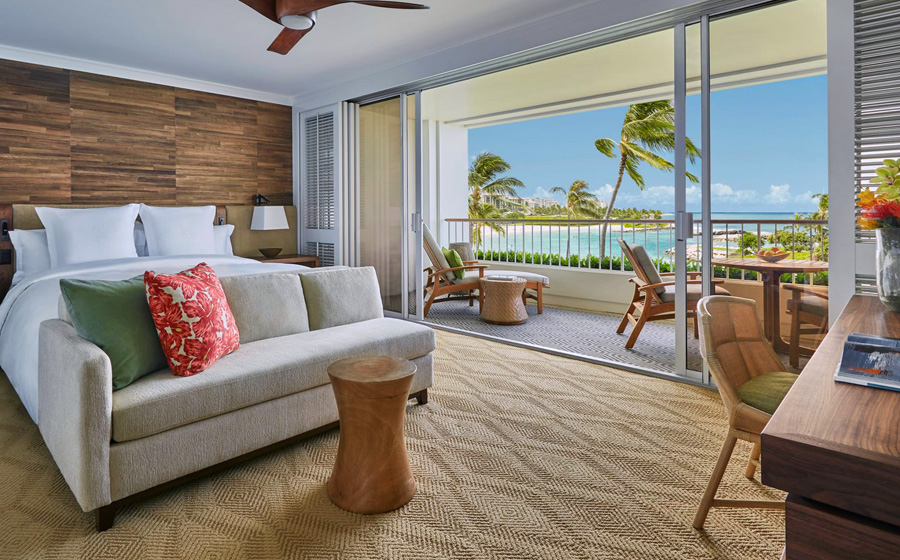 Splurge on a room with expansive ocean views from your balcony—or one oceanfront—and savor the smell of salt air alongside dynamic sunsets there or down by the adult pool, where Dr. Mai Tai's will mix up something rum-based to cure all your ailments. The dining at the resort is diverse, including the excellent Mina's Fish House and Southern Italian restaurant Noe, by a Michelin-starred chef.
Consider trying your hand—and hips—at learning hula, instead of simply attending a luau, and definitely don't leave without a trip to the spa, or even better, couples Lomi Lomi massages in a candlelit cabana and stargazing after dinner one special night.
Four Seasons Resort Oahu is set within the exclusive and private resort community of Ko Olina, covering 642 acres (260 hectares) and fronting an expansive and pristine white-sand beach anchored by four protected lagoons teeming with marine life.
Four Seasons Resort O'ahu at Ko Olina
92-1001 Olani St, Kapolei, HI 96707
Contact +1 (808) 679-0079
Visit: fourseasons.com/oahu/
Check Room Rates & Offers