Growing up, my family was poor. The electricity was always off, and we rarely had running water. I was happy to go to school just so I could get the free lunch there. At that young age, I kind of knew what was going on—kids usually do. But I never resented my parents for my upbringing. As a kid, I'd just have these epiphanies about how my life was gonna be, that I was destined for something. That is what gave me hope.
I grew up boxing. When you're an amateur, it's fun. There's no prize at stake, it's just win or lose. But when boxing becomes a job, there's a lot of pressure. I moved to California at 19 and became professional, and it began to take a mental toll on me. I fell out of love with the sport. I hated even going to the gym. Eventually I packed up my bags and moved back home. I was now retired from fighting but didn't have a diploma or a job. What was I gonna do?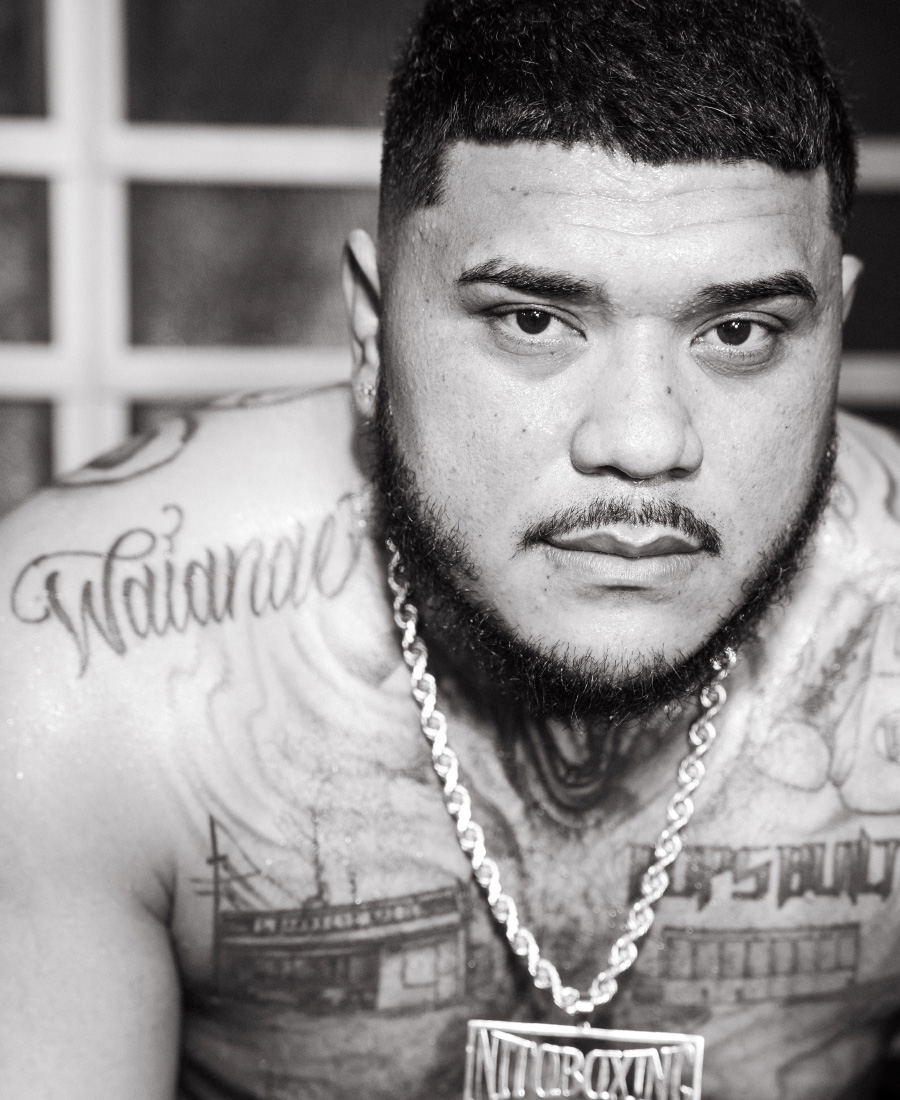 I started coaching a friend in my garage. That day, I held the mitts for him and said, "This is what I'm gonna do for the rest of my life." I had found my niche.
When you're a 27-year-old coach, you're not taken seriously. But knowledge comes with experience, not age, and I had that. Coaching isn't always about directions like "jab here" or "hit like this." You have to know how your fighters feel—knowing what it's like to be in their shoes, both in and out of the gym.
All my fighters are from the West Side, born and raised, like me. When you go to high school, you're never told you can make it to college. Waiʻanae is rough. Everyone's got a lot of pride, chips on the shoulder. So, fighting just comes natural. But if you can hone it, you take it in a different, better direction. And that's all I want to do: Take what we're good at and get it in the right direction.
Boxing-wise, there's a lot of talent out on the West Side, but kids don't have the support at home. They'll never tell you they need help because it's considered weak. But they need support, you know? Because I was the same way. I felt alone growing up, like nobody cared. When I was going through bad times and getting in trouble as a teen, I just needed someone to tell me that things were gonna be OK. Because you're gonna fail a lot, right? I want my boys to know that no matter what happens, they'll always have me.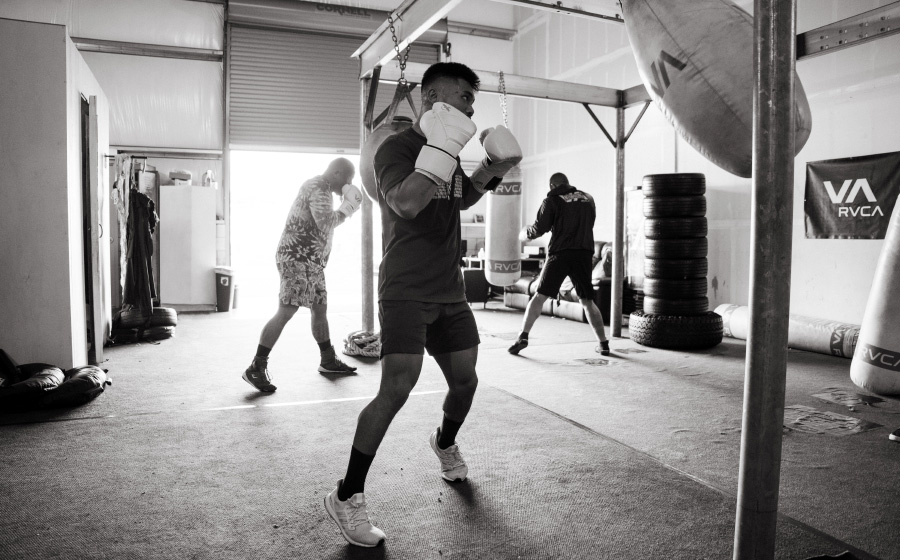 Everything I do as a coach is everything that I wanted when I was their age. Ultimately that's been my coaching philosophy with the boys: Let 'em know I'm always here.
Over the years, my boys have grown. When they first started, they were hardheaded. I always gotta correct 'em, always gotta bring 'em away from the streets. Now, I don't have to yell at them to come to the gym. They come on their own. That makes me proud— prouder than any of their wins—to see how responsible they've become. That's all I wanted. In interviews, my boys always say how grateful they are to have me. But the truth is, I'm grateful to have them. Without them, I wouldn't have purpose.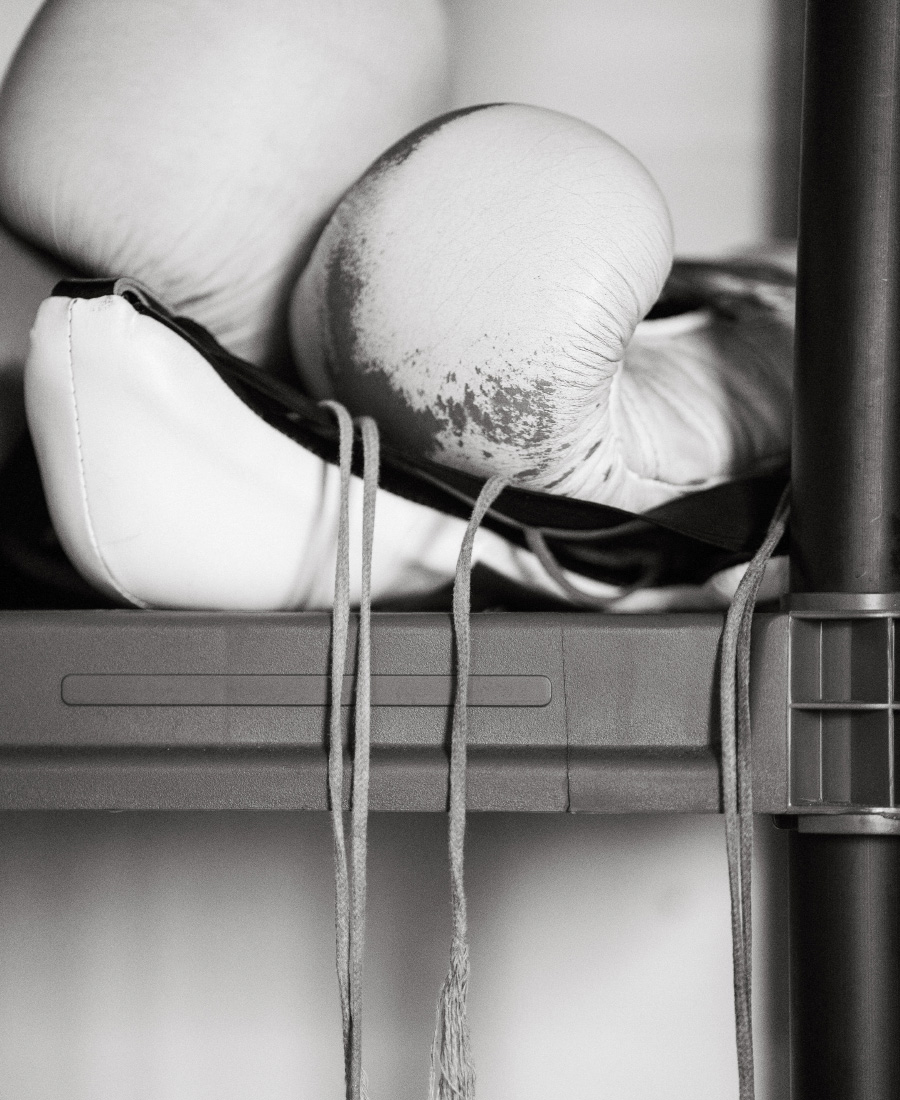 Carlos "Nito" Tangaro's coaching accolades continue to grow. In 2017, he trained Bree Locquiao to become the first female flyweight from Hawaiʻi to be crowned a national Golden Gloves champion. This past spring, his fighter Noah Timoteo was crowned National Champion in the 139-pound division, earning a slot in the United States Olympic Trials for boxing. A former professional boxer and sparring partner of World Champion boxer Manny Pacquiao, Carlos "Nito" Tangara lives in Mililani with his partner, Jade, and their 2-month-old son, Jenito. His gym, Nito Boxing Academy, has locations in Waipahu, Kahala, and Palo Alto.
To learn more about Nito Boxing, visit NitoBoxing.com.