Ekalesia Hō'olepope o Wai'anae is believed to be the oldest wood building on O'ahu's leeward coast and one of the earliest designed by a native architect.
Ua kūkulu 'ia ka Hale Pule 'Ekalesia Hō'olepope o Wai'anae i ka makahiki 'umikūmālua 'umikūmālima, he hale pule ia ma ke komohana o ka mokupuni, mana'o 'ia ho'i 'o ia ka hale pule lā'au kahiko loa ia ma ia 'ao'ao o O'ahu nei. Eia ho'i, 'o kekahi o nā hale i haku lau 'ia kekahi mea kūkulu hale/kuhikuhi pu'e one Hawai'i, kūkulu 'ia ho'i e nā kamanā Hawai'i, a ua lūlū 'ia maila ka hapa nui o ke kālā e kūkulu ai e ke kaiāulu kanaka maoli.
One block off Farrington Highway in Wai'anae, on a sun-baked street lined with squat, plantation-style houses and 1970s concrete walk-ups, sits a small church. Vinyl siding wrapped around the building covers almost all the original wood, and the rust-red paint on the decorative scrollwork is peeling. But the words stenciled on the sign below the window are still legible: Wai'anae Protestant Church.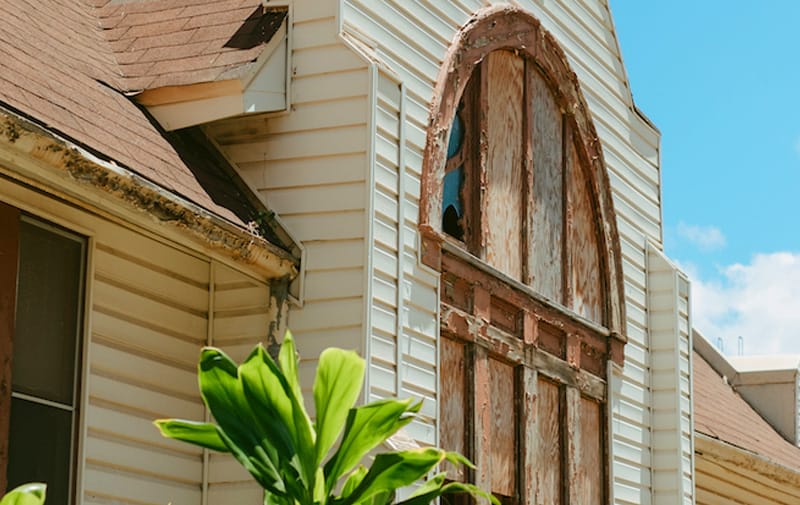 Built in 1915, the church, also known as Ekalesia Hō'olepope o Wai'anae is thought to be the oldest wood building on O'ahu's leeward coast and one of the first to be designed by a Native Hawaiian architect, built by Native Hawaiian carpenters, and largely financed by the Native Hawaiian community. The building's architect was a man named John Keanu Waiamau. Historians believe that Waiamau, who graduated from Kamehameha School for Boys in 1891, was the first person of Hawaiian ancestry to ever be listed in city directories as an architect.
Ekalesia Hō'olepope o Wai'anae may not survive much longer, however. A century of use has taken its toll, and the building has suffered significant structural and water damage. The congregation is putting together a rehabilitation plan, but with roughly 20 members, it will need help, says Georgette Stevens, the president of the board of trustees, whose family has attended the church for generations. Right now, the church is 100-percent volunteer run. Even the pastor doesn't get paid.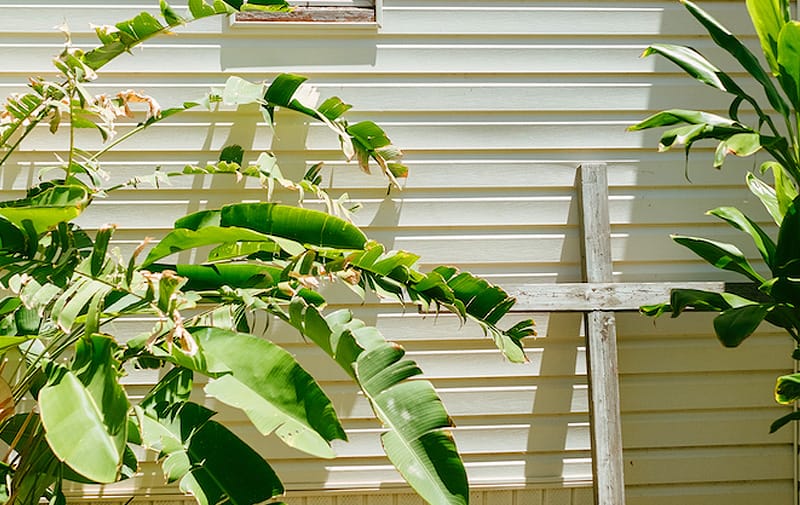 The cultural legacy of Ekalesia Hō'olepope o Wai'anae was discovered when an architect evaluating the church's condition recommended it be researched and documented. Stanley Solamillo, then a cultural resource planner for Maui County, pieced together Waiamau's story: his job as a draftsman for a Honolulu architect; his year studying architectural drawing in Chicago during the 1893 World's Fair; and his return in 1894 to Hawai'i, then in the grip of a provisional government following the overthrow of Queen Lili'uokalani. Back home, Waiamau moved to Kalaupapa, where he worked with Hawaiians suffering from Hansen's disease as an employee of the Board of Health. He married, had children, and became Kalaupapa's superintendent.
In 1910, Waiamau returned to Honolulu and to architecture, working for Emory and Webb before striking out on his own. By 1915, Waiamau had designed two churches: Ekalesia Hō'olepope o Wai'anae and Kana'ana Hou, or New Canaan Church, at Kalaupapa. The two churches are similar in shape and size but different in style. The church at Kalaupapa feels bright and open, with exposed, white-painted posts and beams, while nearly every wood surface of the church in Wai'anae is left unpainted, giving the space a rich, luxurious quality rare in island sanctuaries. With its cruciform shape, accentuated height, and ceilings that follow the arch of the side windows, Ekalesia Hō'olepope o Wai'anae is like a Gothic cathedral in miniature—regal yet intimate.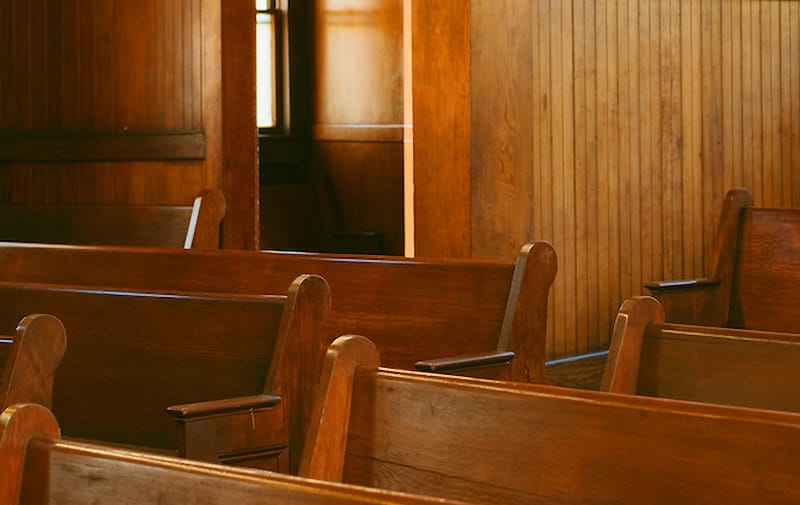 Ekalesia Hō'olepope o Wai'anae is now listed on the National Register of Historic Places. But its architecture is only one reason church members want to save the building. The congregation has never been large, but it played an important role in the preservation of the Hawaiian language, Stevens says. When the Hawaiian language was forbidden in the early 20th century, churches like this one conducted services in the native tongue, a practice that continues today. It is this history that Stevens doesn't want to lose. Having stood for more than a century, the church is a reminder of Hawaiians' fortitude in the face of adversity. "That's what I liken it to," she says. "The resilience of our people."