The Ho'okipa I Po'okela program uses golf to help West Side kids find focus, put Hawaiian values into practice, and develop character on and off the course.
Every Wednesday afternoon, students from fourth grade through high school come together on the driving range at Ko Olina Golf Club to work on their golf game. Wearing tucked golf shirts embroidered with the black, gold, and green Ho'okipa I Po'okela logo, matching baseball hats, and golf cleats, the protégés form a tight circle and wait to see who will be called on to lead the lesson's opening stretching exercises.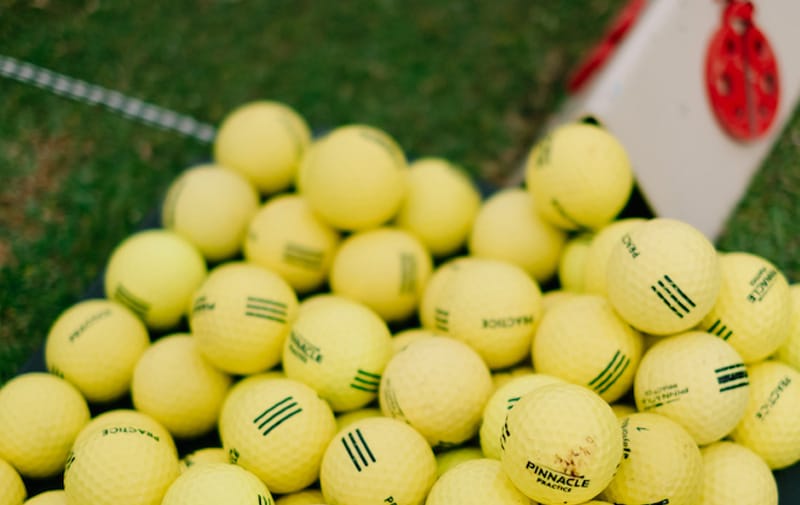 The cofounders of Ho'okipa I Po'okela, an afterschool golf instruction program for students in the Nānākuli district, believe that underneath the science of the sport lay the keys to character-building, including sportsmanship, patience, perseverance, and integrity.
"It's not about the golf," says Myron Brumaghim, former principal of Nānāikapono Elementary School and longtime volunteer. "These kids are learning life skills that will prepare them for whatever lies ahead." Once an atrisk kid himself, Brumaghim's experiences of receiving "acts of timely support" drive him to encourage the kids of Ho'okipa I Po'okela to dream big and stay positive.
In 2007, Greg Nichols, general manager of Ko Olina Golf Club, teamed up with Brumaghim and the principals of Nānākuli Elementary School and Ka Waihona o Ka Na'auao Public Charter School to create an outlet for seasoned golfers to mentor young beginners. Every year, six new fourth graders join the program on the greens for weekly hour-and-a-half lessons. All 31 students on the roster have completed the competitive application process comprised of a personal essay, letters of recommendation, and a review of their academic, athletic, and community involvement. Newbies are outfitted with custom-fitted clubs and apparel. There are holiday parties and friendly competitions, field trips to the Sony Open, and one-onone coaching from PGA professionals. If students follow the code of conduct, maintain a minimum GPA, and participate in community service, they are guaranteed a spot until they graduate high school.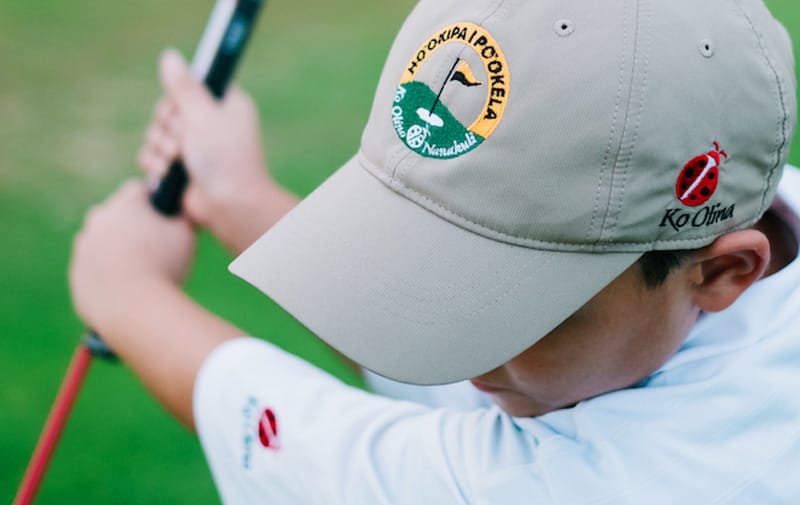 Framing every lesson are Ho'okipa I Po'okela's six core values, which are anchored in Hawaiian concepts. After warmup, the students share how they demonstrated certain values throughout the week like aloha 'āina, caring for the environment, or pono, displaying honesty and good sportsmanship. Then they break into groups to work on everything from putting and chipping to body stance and grip strategy. Brumaghim says that experiencing the "mental gymnastics" demanded of golfers is how the kids learn crucial decision-making skills. "They have to look at which way the wind is blowing or how the ground lays before selecting a club and be accountable for every choice," he says. "They learn to stay a few steps ahead by doing a lot of what-ifs." Afterward, everyone journals about the techniques covered that day and what they need to improve.
Whether or not the students grow to love golf is secondary to the sense of pride and confidence the lessons instill in them. "I've seen how a little bit of success in golf can improve their attitude towards life," Brumaghim says. "For me, the joy is in being able to help them through the tough times and giving them tools early on so they can negotiate the obstacles."
For more information about Ho'okipa I Po'okela, visit https://koolinagolf.com/