Na Christopher Caravalho e ho'oliuliu mai nei i kāna kaha ki'i ho'omāke'aka pono'ī i ho'onoho 'ia ma Ko Olina.
As a young boy, Christopher Caravalho would rummage for loose change in between the cushions of his family's living room couch. Coins in hand, he'd bike to 7-Eleven in hot pursuit of what many '80s kids regularly sought: comic books.
Today, Caravalho doesn't have to travel far to satisfy his comic book appetite: he creates them. As the force behind Mana Comics, an independent comic book publishing company he founded in 2014 headquarted in 'Ewa Beach, he brings to life a cast of local superheroes known as the 'Aumākua Guardians of Hawai'i.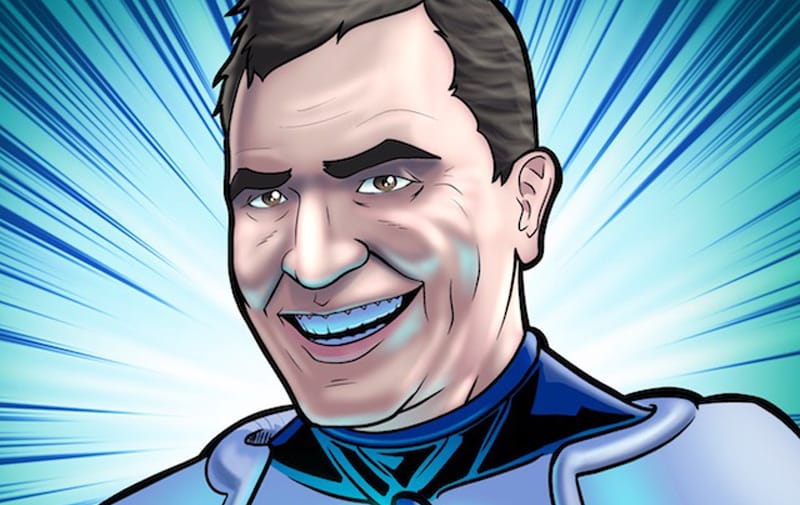 Having homegrown superheroes is critical for Caravalho. Hawai'i's unique local culture is incorporated by design with characters who often speak in Pidgin. Woven throughout the storylines are cultural issues, nods to Hawaiian historical events and colorful humor. "Local culture is honest," Caravalho chuckles.
Whereas comic book heroes often have alter-egos, so does Caravalho: He's also a police officer for the City and County of Honolulu. When asked about the parallels between his passion and profession, Caravalho says the comics are ultimately "about people who help people who can't help themselves."