No'ono'o 'o Punky Pletan-Cross i kona 'oihana, 'ane'ane e piha he 52 makahiki, he alaka'i 'ana i nā 'ahahui hana lawelawe pilikanaka no ka ho'omaika'i 'ana i ka nohona o ka po'e 'ōpiopio a me ko lākou mau 'ohana.
I grew up in Grand Forks, North Dakota, in a neighborhood where there was a lot of violence and a lot of trauma. I was incredibly aware of that early on. Over the course of high school and college, I had a series of jobs. I worked at a mission one summer as a truck driver and cook, dealing with homeless adults. I spent a year working nights in an emergency room. I became very committed to civil rights.
During the Vietnam War, I went into Volunteers in Service to America (VISTA), the domestic Peace Corps. VISTA sent me to Massachusetts, where I was originally a street outreach worker. There weren't any resources for kids in the early '70s, so we organized an agency and started a 24-hour drop-in center and crisis hotline.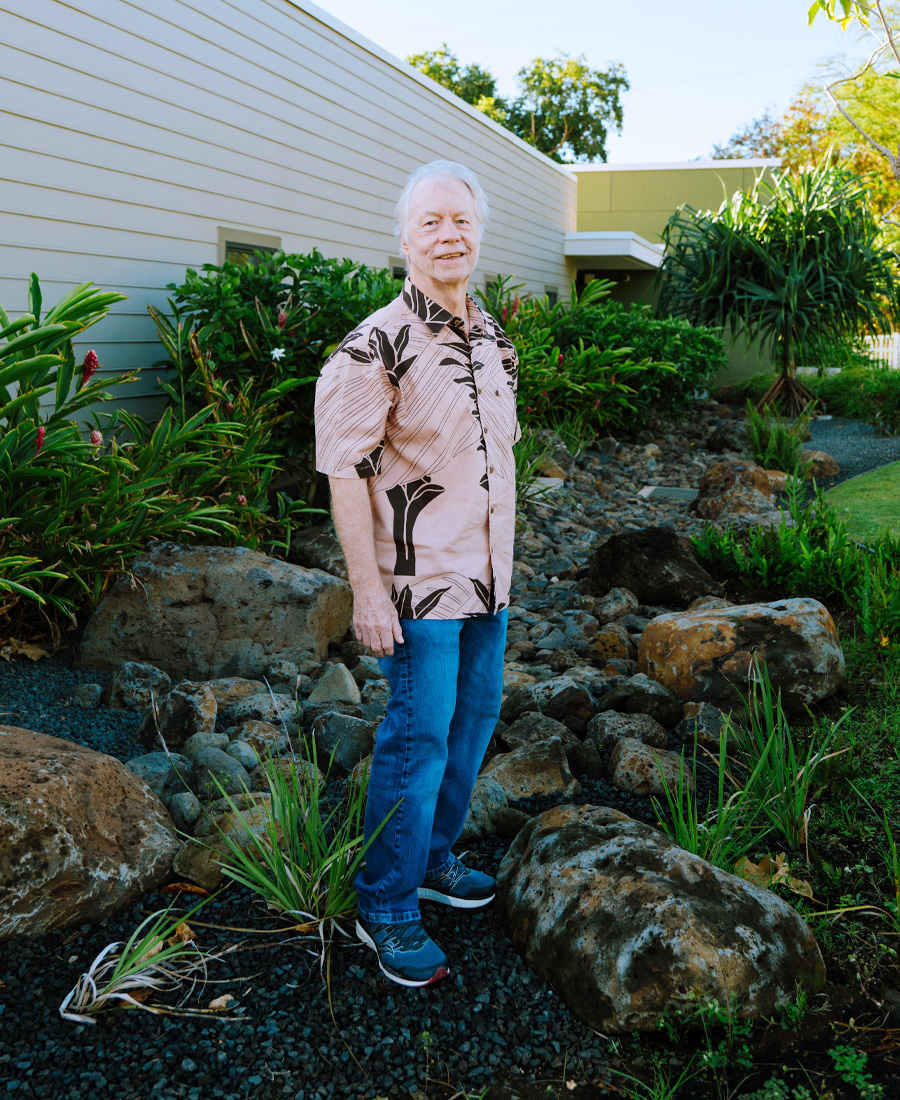 In 1984, my dad died. Coming to Hawai'i was on his bucket list, so as an homage to him, my wife and I came to Hawai'i to fulfill that dream and returned every year for 13 years. Hawai'i has always had a mystical quality for me. I used it as a healing place. I came back in '97 and saw a posting for a position at Hale Kipa. I interviewed with the board, was offered the job, and we moved here in February of '98.
Hale Kipa means House of Friendliness. Geared primarily, but not exclusively, to youth and young adults, we are an agency providing a range of services related to child welfare, juvenile justice, and children's mental health. Services range from emergency shelter to foster care to family and individual therapy. We have a program for victims of commercial sexual exploitation and a street outreach program in Waikīkī that works with homeless adolescents and young adults.
I would describe our population as those who have experienced a significant and profound amount of trauma in their lives. Hale Kipa is a trauma-informed agency, which means we see almost everything we do through the lens of trauma and the way that trauma impacts people. We see people as their stories, not their behaviors. Twenty-five years ago, trauma was not at the core of any of the work any of us were doing. We were one of the early adopters of a trauma-informed approach here in Hawai'i. We see behaviors as coping mechanisms. These are individuals who are trying to find a way to soothe the pain they have.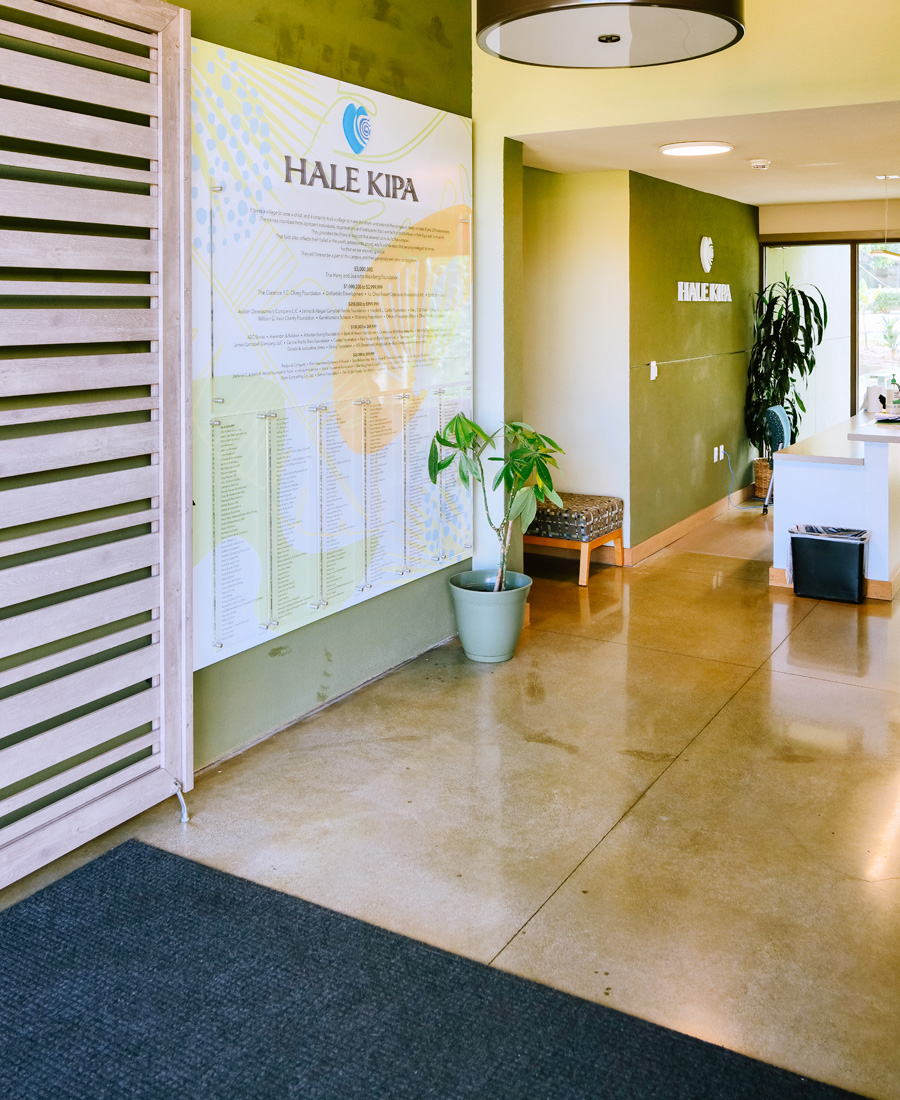 When I got to Hale Kipa, I implemented a paid-time-off plan because if you're doing this really tough work, you've got to find a way to rejuvenate. Our primary tool for doing the work that we do is ourselves, so if we're not healthy, we can't be there for the people we're supposed to serve. One of the people on my leadership team asked me last Friday, what keeps you up at night? And I said, "Nothing." I developed an ability a long time ago to know what I can control. In January 2020, Hale Kipa moved into its new home in 'Ewa Beach. Our goal for being in 'Ewa is to be a player in the community. We want to be a partner to the schools. We want to be involved in meetings and advocacy efforts. The pandemic shut it all down. So when I retire, the thing that's still on the table, the big unfinished goal that I would have had, is to do the outreach. I'm a community organizer by nature.
I will have spent almost 52 years as a CEO when I retire at the end of the year. There is a sense of responsibility that is fundamental to being a CEO. I don't think you are ever not in that role. I have felt a very strong pull to spend the time I have left really enjoying life. COVID has really reinforced that. I have this intuitive sense that there are right times to do things. It's not a matter of a plan but more of a gut feeling. We're in a really good place as an agency, and that's a great time to walk away.
Punky Pletan-Cross has served as CEO of Hale Kipa, a nonprofit agency that works with at-risk youth throughout the State of Hawai'i, since 1998. He lives in Kailua with his wife, Cris Pletan-Cross, and their dog, Pearl.
To learn more, visit halekipa.org