Native Hawaiian values and island traditions inspire the ethos behind Mālama Learning Center, where the concepts of mālama (to take care) and mālamalama (enlightenment) are celebrated through hands-on craft workshops and programs.
"Watch out for bubbles," Sayo Costantino tells a woman who is dipping a scrunched white tea towel into a bucket of blackish liquid. Others watch, awaiting their turns, holding towels they've secured with pebbles, wrapping with string, or clipping with clothespins. Costantino is teaching shibori, the traditional Japanese handicraft of dyeing fabrics, of which tie-dye is one of many styles. The liquid is indigo, grown and made by Costantino. And the bubbles, she explains, are to be avoided because they indicate oxygen, which can impede the color adhering to the fabric.
The workshop is part of Mālama Learning Center's program Without Walls, or WOW. Held monthly and open to all, its workshops take place at locations determined by topic—a garden for planting, a kitchen for cooking, a community room for weaving. But the goal remains the same: to bring the community together for hands-on learning about sustainable living. For Costantino, shibori is a personal passion and also a neat way to repurpose things. "I think of it as expanding our knowledge on how to do things," she tells the attendees. "In doing that, we learn how to look at our resources differently."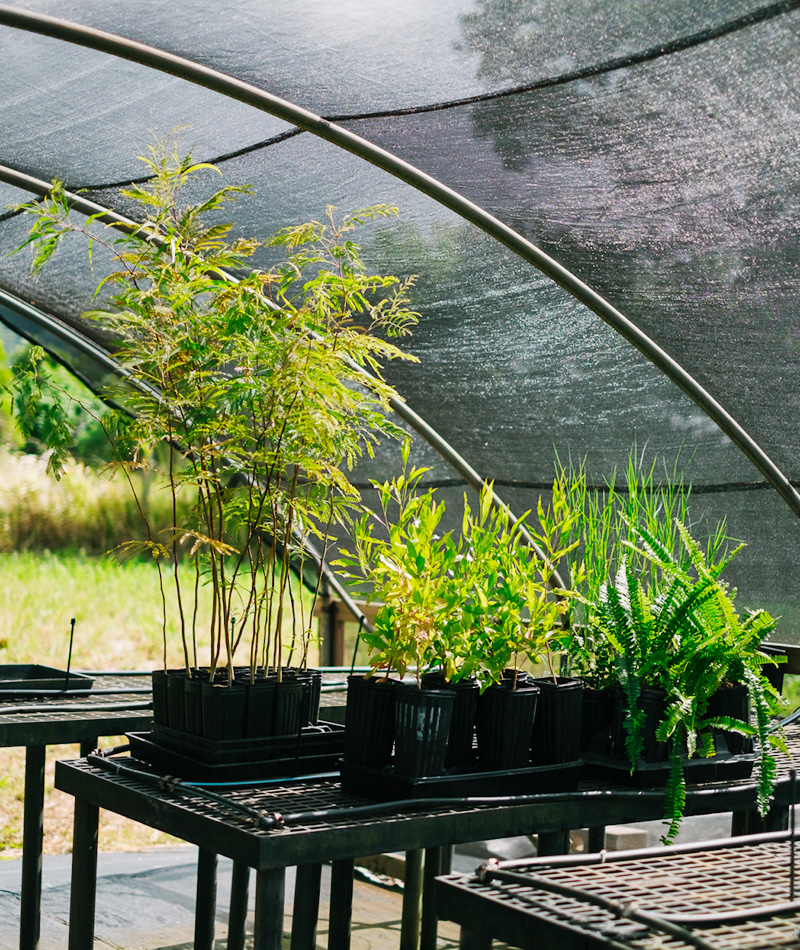 Taking care of resources is a shared theme among all programs of Mālama Learning Center, which was founded in 2004. The center's primary goal is to bring middle and high school students, mostly from Waipahu to Wai'anae, to nearby destinations to learn about science, conservation, art, and culture. Activities include lauhala weaving, hau cordage making and braiding, and wetland restoration.
Just a short walk from the shibori workshop, the center's founder and executive director, Pauline Sato, shows me one of its native reforestation sites. Wire fencing surrounds the two acres, which look small amid swaths of open land. They also look different—the weeds and tall grass that span the hillside are absent inside the fence. Instead, clustered together are plants and young trees which Sato identifies: wiliwili (Hawaiian coral tree); 'a'ali'i (Hawaiian hopseed bush); lonomea (O'ahu soapberry tree), and 'ilima (a native Sida). Students and volunteers planted each one.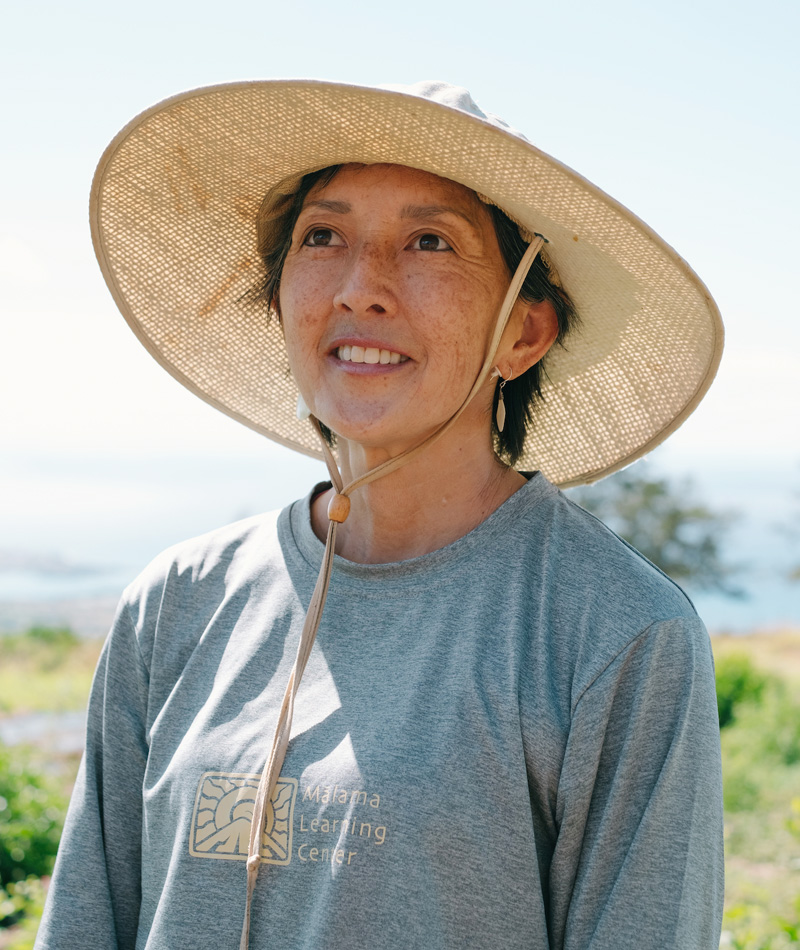 "All of these have a cultural story and a purpose," Sato says, bending down to examine the leaves of a koa sapling. The site is a speck among the mountain, but the goal is to teach people about native plants and demonstrate that reforestation is possible.
"We know Hawai'i is special," Sato says of the inspiration behind the center's programming. "By building these connections, hopefully people will have more appreciation and respect for the land and the sea and the culture that they come from."
Get Involved! Visit: malamalearningcenter.org