The Lighter Side, a homespun cafe, whips up a few surprises with its tasty vegan and vegetarian options.
In the homey, rustic dining room are charmingly weathered wooden farmhouse chairs and country touches like a sculpture of a crowing rooster. A macramé creation hangs next to a sign proudly proclaiming, "Home." No, it's not your auntie's kitchen— it's the interior of a Wai'anae-based vegetarian restaurant. Here, at the end of Farrington Highway, there's the feel of an actual neighborhood and a sense of 'ohana that has persisted through decades of island-wide development. It is where Mady Burke's family has lived for generations and, she always knew, the place where The Lighter Side—the restaurant she opened in 2017 with her daughter Lexie Manabat- Rule—would be based.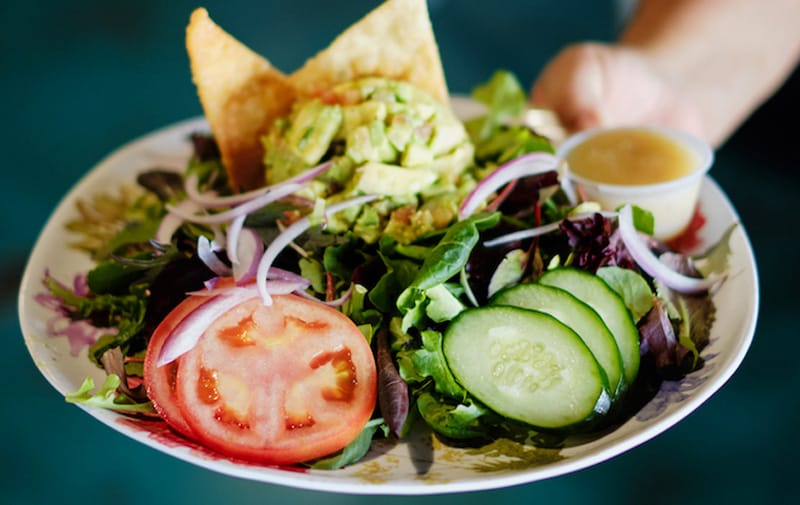 "I had to have it here," says Burke, explaining that most of the restaurant's employees are family. "Had to." For Burke, Wai'anae is and always will be home. She credits her cooking prowess to her family roots, having learned from her grandmother since she was a girl. "My grandmother was one of those where you would enter her home anytime and she had something cooking on the stove," Burke says. "You could never leave her home without eating something. She would always feed you." Today, Burke's restaurants—The Lighter Side and its sister restaurant, Countryside Cafe, which opened a few years earlier and is located next door—continue that legacy.
With the success of Countryside Cafe, which offers an elevated take on local fusion cuisine, Burke and her daughter noticed more requests for vegetarian and vegan choices. They decided to turn Countryside Cafe's former, smaller space into a vegetarian-focused restaurant with a menu featuring trendy, healthy picks including charcoal smoothies, açai bowls, and avocado toast. Think a portobello mushroom burger and, Burke's favorite, an avocado poke concoction with shallot dressing. There's a little something for everyone on The Lighter Side's menu, including a few dishes for meat-lovers, such as the ginger scallion fried rice with chicken. If there isn't something that will meet your dietary concerns, Burke will whip up something that does. "Like, my uncle, he can't have any salt at all," she says. "So, I have to cook with no butter, no salt, very little olive oil. This is one of the few places he can come to."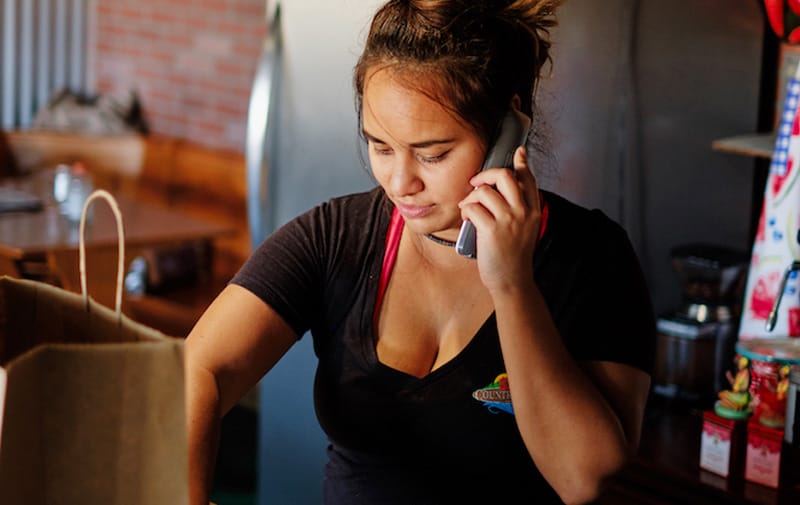 Striking the right balance between the neighborhood palate—which tends toward hearty local-style fare—and homemade food that nourishes bodies and taste buds has Burke and her daughter constantly thinking about how The Lighter Side can appeal to fans of both. "We're here to figure out what the community really wants. They want to get full!" Burke says. "We have to make sure that when they leave, they're not stuffed, but they're satisfied."
Follow Lighter Side instagram.com/lighterside808/