Saturday, April 27, 2019
Grab a seat on the beach for a performance by the Tonga Sisters, prize giveaways, and a feature film at sunset.
O'AHU, HAWAI'I (April 19, 2019) — Soar like a superhero into the 6th Annual Ko Olina Children's Festival on Saturday, April 27 from 2 to 8 p.m. The family-friendly afternoon is filled with live performances, hometown heroes, Mermaid Kariel storytime, a HYPE percussion studio, Four Seasons' Camp Kohola Aqua Hut, face painting and tattoos, Aulani's Ohana Hula Show and a sunset showing of Disney • Pixar's popular short film "Bao" and "Incredibles 2" on the beach. New this year is the opportunity for keiki to meet Hawaii's own hometown heroes who protect and serve our islands. Throughout the festival, keiki can:
• Gain a foundation for character development, physical fitness, good citizenship and
patriotism from the Honolulu Police Department.
• Check out ocean rescue equipment and learn more about staying safe on our beaches
from the City & County of Honolulu Ocean Safety & Lifeguard Services Team.
• Learn about station duties, classes, drills, and exercises with the Honolulu Fire
Department.
• Be a Navy SEAL for a day and take part in a 10-minute boot camp complete with training
gear and face paint.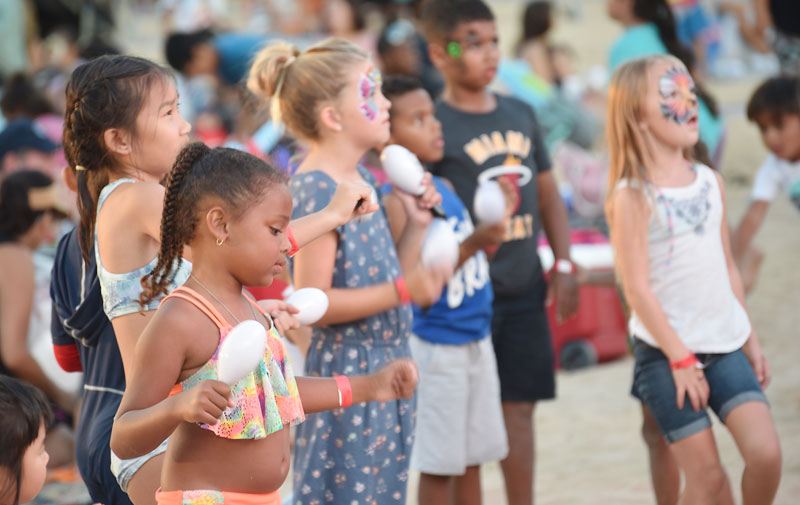 "All 'ohana are invited to join the fun at the 6th Annual Ko Olina Children's Festival, where keiki can meet the superheroes they've always dreamed of," said Sweetie Nelson, director of destination marketing at Ko Olina Resort. "From Mana Comics' local superhero creative team to hometown heroes from HPD, HFD and Ocean Safety and former Navy SEALs — this festival is one you won't want to miss!"
Keiki imaginations will soar high as they explore music, art, cooking, dance, storytelling and more. With drums, mallets, metals and shakers, keiki are invited to play percussion instruments to a selection of favorite kids songs at the HYPE Percussion Studio presented by the Hawaii Youth Percussion Ensemble.
Meet the creative team behind Mana Comics' very own 'Aumakua Guardians of Hawaii heroes and imagine if Hawaii had superheroes like the Royal Hawaiian Guardian, Geckoman, Sistah Shark, Portuguese Man O War and more! Learn to hula with popular Disney characters at the Aulani 'Ohana Hula show, which takes keiki on an enchanting journey into Hawaiian culture and the stories of Aulani. Discover new worlds at Mermaid Kariel's "Brave Little Mermaid" storytime in the Four Seasons' Camp Kohola Aqua Hut along with power-arm tattoo painting and a superhero photobooth. Festivalgoers who tag their Instagram photos with #KoOlinaKidsPix can pick up free prints at the InstaMagic photo booth.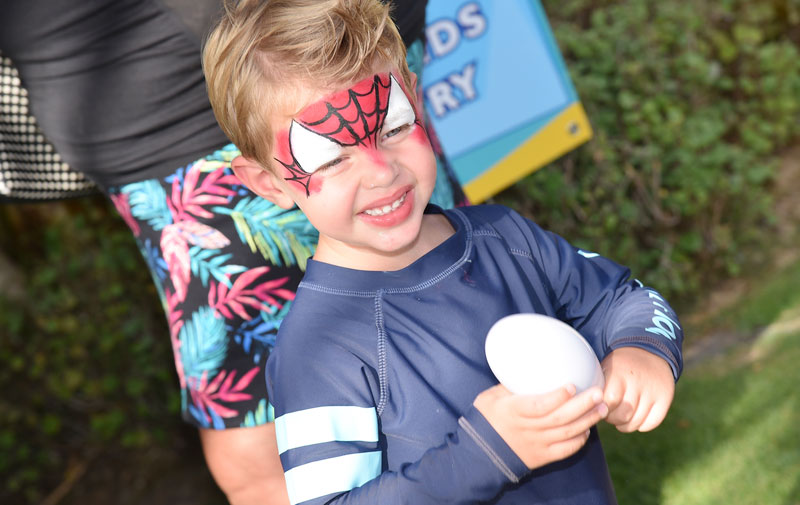 Don't miss a performance by the Tonga Sisters: Alexsia, Tiueti, Lela, Elisiva, and Nini who wowed the crowd on The Ellen show with a mashup of '90s hits.
This year's festival will also feature "Who's Your Superhero?" keiki art contest winners Alana Deeley (6th grade at Kapolei Middle), Kiya Malczewska (6th grade at Holomua Elementary), Izaiah Cruz (5th grade at Ho'okele Elementary) and Marissa Enhada (6th grade at Kapolei Middle). Winning artwork is featured on the Ko Olina Children's Festival website and social media platforms.
Enjoy ono local specialties from Dunkin' Donuts, Grinds 2 Da Max, Kealoha Seafood, Hauoli Pastry Mochisadas, Ono Kettle Pop, Uncleʻs Ice Cream Sandwiches, Jamba Juice, Aulaniʻs Little Opihi, Four Seasons Resort Taco Truck, and the Kokua Hawaii Foundation water station.
Last year's event drew more than 2,000 people and raised the highest donation amount in the event's five-year history, bringing the total contribution to the Kapi'olani Medical Center for Women & Children to $275,000. Following the event's annual tradition, 100 percent of ticket proceeds from the 6th Annual Ko Olina Children's Festival will go to Kapi'olani Medical Center to support Hawai'i's only maternity, newborn and pediatric specialty medical center. As a not-for profit medical center, Kapi'olani Medical Center treats keiki no matter their illness or injury and regardless of a family's ability to pay.
Special room rates and reservations at Aulani, A Disney Resort & Spa and Four Seasons Resort
O'ahu are available, Visit koolinachildrensfestival.com for accommodations information, program details and highlights of last year's event.