Source: 425magazine.com
Aulani is home base for family travel on Oahu
Swaying palm trees, vibrant native Hawaiian flowers, white sand beaches, and pristine ocean views are fairly standard Hawaii vacation sights, but at Aulani, these tropical hallmarks come with Mickey, Minnie, Goofy, Donald, and more touches of Disney magic.
The family-friendly resort is tucked away on Oahu's western coast, well away from the buzz, shining high-rises, and bright lights of Waikiki. Part of Ko Olina, a luxury, multi-property resort destination, Aulani sits on 21 oceanfront acres and houses 351 hotel rooms, a number of suites and Disney Vacation Club Villas, three swimming pools, a lazy river, an innertube waterslide, a world-class spa, and Rainbow Reef, its own private snorkeling lagoon.
Aulani's focus is on family. Disney characters parade about the property throughout the day — guests can dance the hula at breakfast with Minnie, have a surf party with Chip 'N Dale, learn about colorful tropical fish with Goofy, and play Hawaiian games with Moana. Kids ages 3 to 12 are welcome at Aunty's Beach House, a supervised kids club featuring interactive play spaces, games, and daily themes like Galactic Adventures, Disney Mania, and more. Most activities are complementary and it's open until 9 p.m., meaning mom and dad can drop off their keiki for a few hours and get spa treatments or lay by the pool with an adult beverage or three.
As much as Aulani caters to families and Disney lovers, Hawaiian culture is the resort's core inspiration. Throughout Aulani, visitors will find pieces of one of the largest private collections of contemporary Hawaiian art in the world. Each piece tells a different story about Hawaii's history and culture. In elevators, Disney classic songs are playing, except they are translated into Native Hawaiian. The Olelo Room, a stunner of a lounge appointed with native koa woods, emphasizes Native Hawaiian language (olelo means "word," or "to converse," in Native Hawaiian). Bartenders here make excellent cocktails but also are fluent in the language and can offer tips on pronunciation and definitions.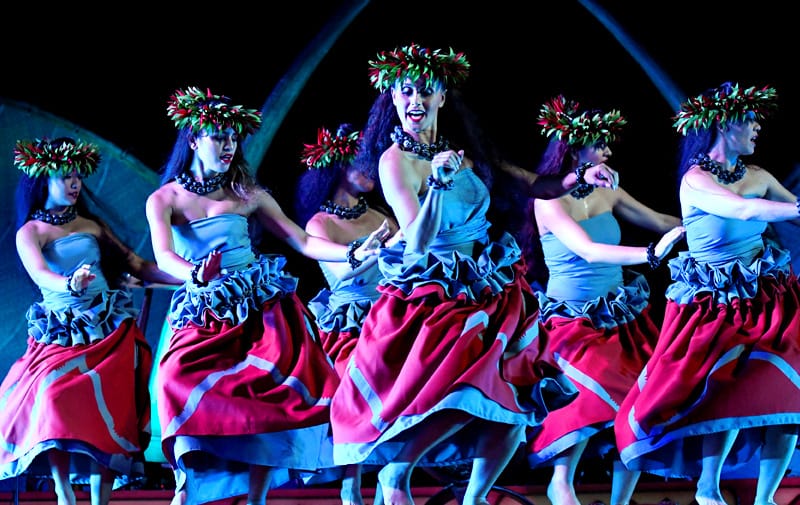 Most luaus are a take-it-or-leave-it affair, but Ka Wa'a, Aulani's luau, is a must-see event. Prior to the dinner and show, guests can interact with locals in workshops that teach lei making, ukulele chords, poi pounding, and more. The show's performances are stunning and authentic. As most luaus shows do, Aulani's touches on Hawaii's broad Polynesian history. But what makes Ka Wa'a special is its attention to the history and legends of Oahu's west coast, the land on which Aulani is situated. This specificity gives guests a real sense of place, a rare takeaway from a resort luau show. Side note: The food at Ka Wa'a was the best luau meal this Hawaii-born writer has ever eaten.
Aulani, A Disney Resort & Spa
92-1185 Aliinui Dr., Kapolei, Oahu
Contact +1 (808) 674-6300
disneyaulani.com
View Room Offers