Source: press.fourseasons.com
Naupaka Spa & Wellness Centre introduces new healing treatments inspired by the elements, a bespoke line of Hawaiian body products and a chic blow out bar Inspired by its namesake, a flowering shrub that grows prolifically on Oahu's leeward coast, Naupaka Spa & Wellness Centre invites guests to a new menu of healing therapies that call upon ancient local wisdom, native plants and ola – meaning life, health and well-being – to set an intention for wholeness at the start of each treatment.
In the legend of the Naupaka flower, which blooms eternally as a half flower, two lovers are disconnected; one blooming as a half flower on the mountain, one blooming as a half flower near the sea. It is said that when Naupaka Kuahiwi, the mountain flower, joins Naupaka Kahakai, the ocean flower, the two lovers are reunited. Nestled between the mountains and the sea, Naupaka Spa & Wellness Centre pays homage to the Naupaka love story with an array of services that nurture the human quest for wholeness.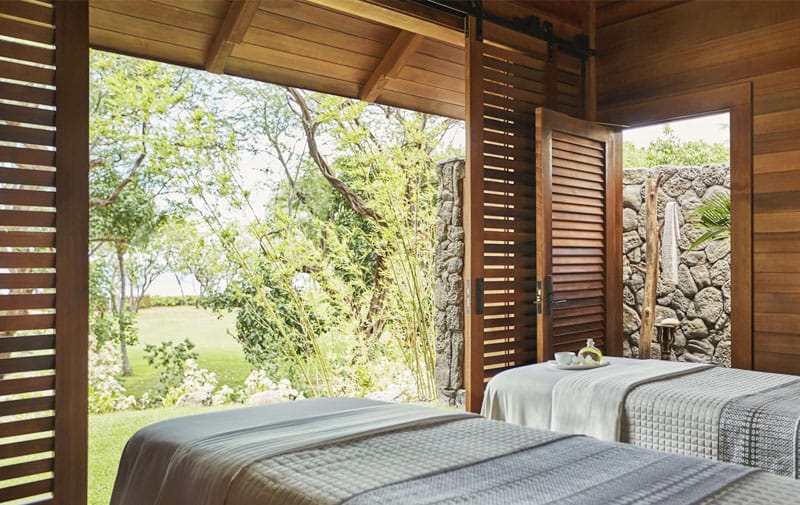 "Our intention is to draw on nature to bring the products that have sustained Hawaiians for generations into our spa," says Amanda Schmiege, Director of Spa, Four Seasons Resort Oahu at Ko Olina.
Guests may choose one of two signature scents 'Mauka' or 'Makai' in body treatments that feature a bespoke line of Naupaka body butters and polishes, cleansing bars and essential oils. New treatments include Quest for Wholeness, a signature spa experience tailored by the guest to include a selection of customised hand, foot, back, head and scalp therapies to enhance a traditional Lomilomi massage or Hulali, a locally sourced superfood crystal healing facial.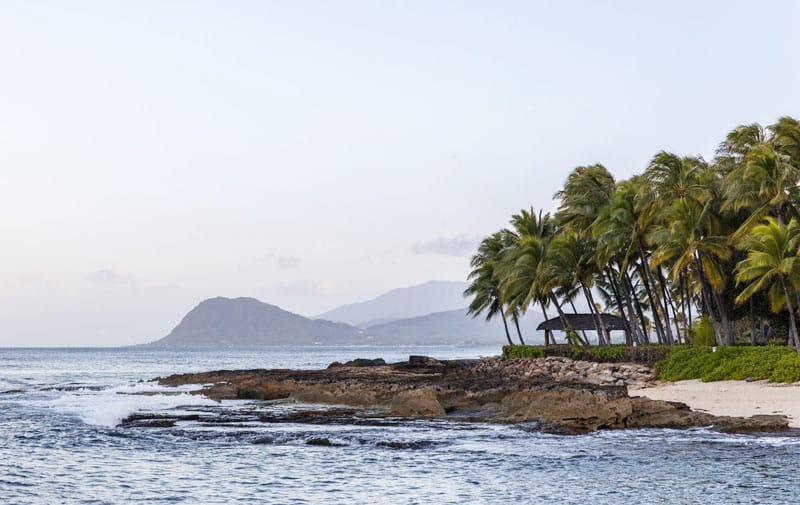 Other bespoke body treatments include:
Fire and Ice, a signature body treatment that draws on the elements, taking its cues from nature. Fire and ice invigorates the senses, alternating heated basalt rocks with chilled stones to simultaneously warm and cool the tissues, stimulating blood flow while calming inflammation.
Warrior is a deep tissue treatment designed to ease the rigors experienced in Kane hula (which can include tree climbing and rock running – an intensive form of traditional training practiced by male hula dancers.) The treatment incorporates deep pressure and therapeutic techniques to stretch tight muscles and relieve pain, utilizing blended arnica oil to release blockage and congestion in the muscle tissue.
Hinuhinu Gloss and Glow is an intensely hydrating full body therapy beginning with dry brush exfoliation followed by an application of tropically infused hydrating gloss. In full body wrap, guests enjoy a coconut hair treatment and scalp massage, finishing with a shea butter application to lock in moisture for sun-kissed, glowing skin.
Moemoeā Dream Massage releases tension in the cranial area, beginning with aromatherapy followed by a warm oil hair and scalp massage and continuing with time dedicated to massaging the feet to achieve a purely rebalanced and dreamy state.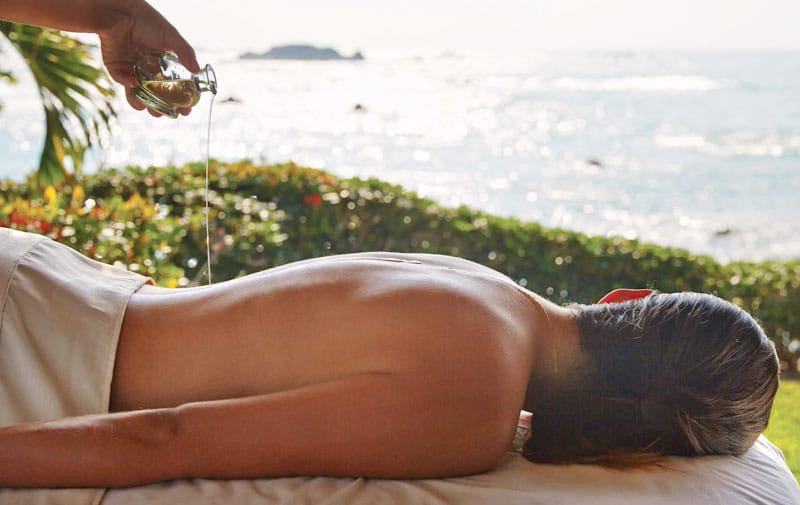 Situated on the point of a rugged coast with panoramic views of the Pacific, Four Seasons Resort Oahu at Ko Olina offers unparalleled west facing views of the majestic Waianae valley and mountain ridge, rendering a picture of the coast that verges on mystic as the light changes. Traditional Hawaiian healing hales offer tranquil views of adjacent Lanikuhonua, historically a healing sanctuary for the Hawaiian ali`i.
Four Seasons Resort O'ahu at Ko Olina
92-1001 Olani St, Kapolei, HI 96707
Contact +1 (808) 679-0079
fourseasons.com/oahu/spa