Source: press.fourseasons.com
Just press play: The Spa introduces bespoke collection of audio mindfulness meditations to deepen awareness to the mind, body and soul
Four Seasons Resort Oahu at Ko Olina, in collaboration with renowned energy healer, intuitive and author Dana Childs, announces the launch of Mindfulness by Dana Childs, a unique audio meditation collection created exclusively for Naupaka Spa & Wellness Centre to foster a deeper connection with the mind, body and soul through mindful meditations. Relaxing is now easier than ever – press play, close your eyes, take a breath and begin your personal transformation.
The collection includes five distinct meditation topics: Healing, Positive Energy, Sleep, Anxiety, and Mindfulness. Each guided meditation is six minutes in length and is offered to Spa guests either before or after their treatment to relax, quiet the brain, and experience a personal transformation. Childs's soothing voice and curated program brings mindfulness and focus to one's calm state.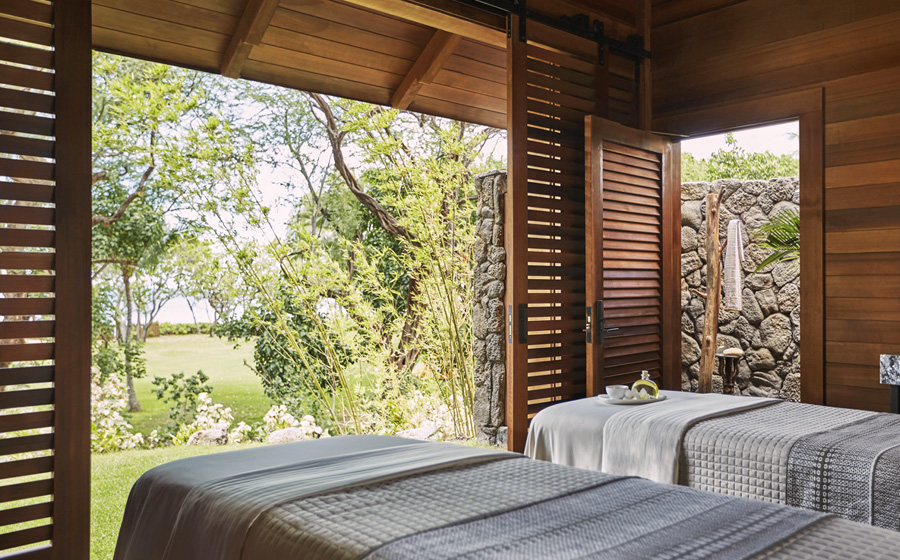 "We are honoured to partner with Dana Childs to introduce a mindfulness meditation collection for guests to experience at Naupaka Spa & Wellness Centre to harness awareness and attention to a variety of topics ranging from sleep to anxiety," notes Christi Armstrong, Director of Naupaka Spa and Wellness Centre at Four Seasons Resort Oahu at Ko Olina. "The collaboration with Dana continues to build upon the Spa's unique menu of offerings focused on wellness and the importance of self-care. In our current global climate, mental health is at the forefront of many conversations, and we are delighted to provide guests access to our meditation library to positively impact their mind, body and soul with Dana's healing nature."
Meditation is the act of training your mind to focus and redirect your thoughts. In addition to the positive health benefits of reducing stress and increasing self-awareness, scientific research has shown that mindfulness meditation has a variety of neurological and physical benefits including improved sleep, weight loss, relationships, chronic disease and pain.
"It is such an honour to create powerful healing meditations in partnership with Four Seasons Resort Oahu at Ko Olina," notes Dana Childs. "It is my hope that everyone who hears them enhances not only their wellbeing, but their connection to self."
Similar to a spa treatment, the audio collection allows guests to select a guided meditation suited to what they need for their mind and personal journey at that very moment, ranging from reducing stress, combating jet lag to self-compassion.
In-between retreat sessions, enjoy an abundance of resort amenities, including unlimited use of the Naupaka Spa & Wellness Centre's expansive 35,000 square-foot (3,250 square metre) facility, snorkelling and stand-up paddleboarding in the lagoon, or partake in an artisan workshop through the Resort's #FSWAYFINDERS workshop program.
To learn more, or to begin a transformational journey, call +1 (808) 679-0079.
Four Seasons Resort O'ahu at Ko Olina
92-1001 Olani St, Kapolei, HI 96707
Contact +1 (808) 679-0079
Visit: fourseasons.com/oahu/spa/
Stay: Check Rates & Offers