Source: press.fourseasons.com
Take a time-out and discover the natural beauty of America's Gateway to the Pacific
Long known as "The Gathering Place," the most populous island in the Hawaiian archipelago is a natural stopover for travellers headed to Hawaii's neighbour islands, plus Japan, Korea, French Polynesia and points east, with the sparkle of Waikiki a legendary draw.
Venture away from the urban corridor and you will discover the natural beauty of Oahu, with ample time to explore untouched beaches, hike the majestic Waianae mountain range, walk the rugged coast to Kaena Point and find your day's end in the lap of luxury with impeccable world class amenities.
In this paradise, 48 hours is all you need to restore body, mind and soul.
Four Seasons Resort Oahu at Ko Olina invites travellers to head west and discover an oasis of luxury on Oahu's leeward coast. "Place of joy" is the true meaning of Ko Olina, and this special destination has been bringing happiness and wellbeing to Hawaiians for centuries.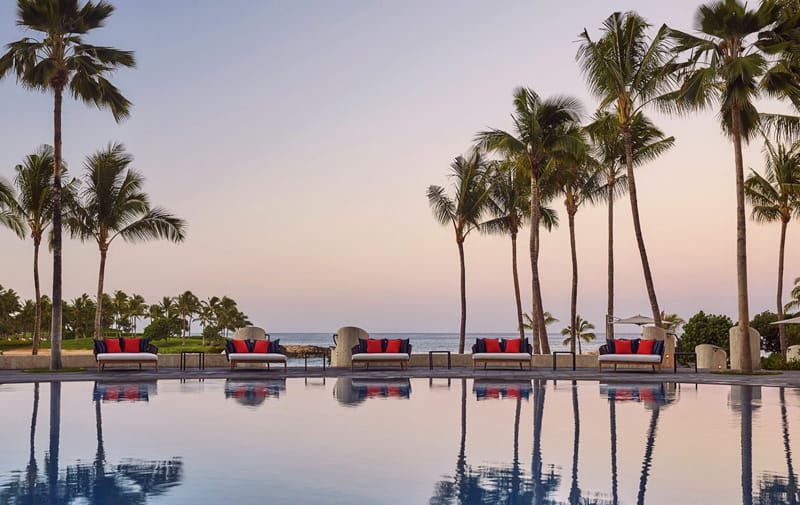 With breath-taking views of the leeward coast, an inviting white sand beach cove surrounded by sparkling blue ocean and a delicious array of sipping and dining experiences – even a short visit is sure to be sweet. The Resort's five restaurants and lounges offer a dining experience to satisfy every craving – ocean fresh seafood, premium cuts of beef, coastal Italian, and a plethora of craft cocktails and poolside pupus to indulge all appetites and lifestyles.
Can't decide how to make the best of your 48 hours? Here are a few suggestions:
Arrive in Style
Enjoy a stress-free start to your trip with a personalised arrival and departure experience at The Private Suite at LAX, allowing you to begin your vacation from the moment you arrive at the airport. Perks include return transfer to and from the Resort and a one-day complimentary luxury cabana at Four Seasons Resort Oahu.
Say Ahhh to Adults Only
The most coveted view on Oahu is Four Seasons' idyllic adults-only infinity pool, offering guests the opportunity to quickly leave their worries behind as they slip into the cool waters and embrace true tranquility. It's the perfect place to unwind, with nothing but the sound of the breeze rustling through the palms, dreamy views of the Pacific Ocean and the sloping peaks of the Waianae mountain range.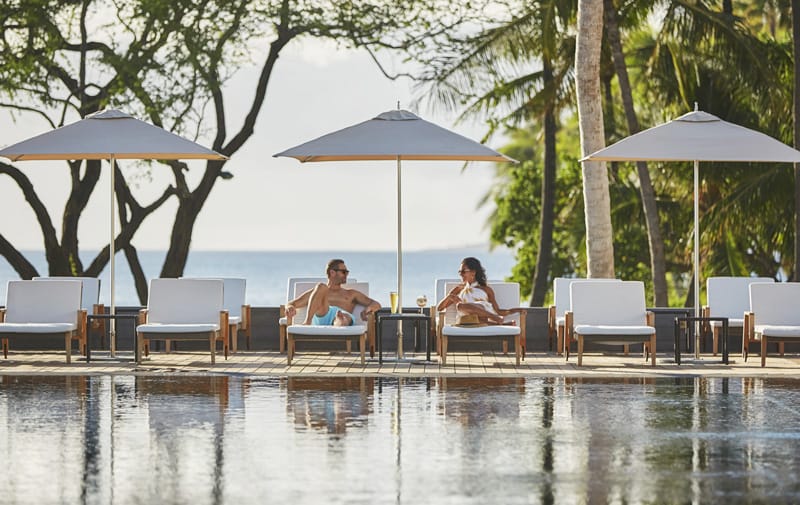 Dive Right In
Thirsting for adventure? In 48 hours, Four Seasons Resort Oahu at Ko Olina will satisfy your wanderlust with four exclusive "Only on Oahu" ocean adventures.
Set sail on Ka'aumoana, a traditional open ocean sailing canoe, and let an experienced waterman introduce you to the unspoiled natural beauty of West Oahu's pristine marine environment – frequented by humpback whales, spinner dolphins and Hawaiian green sea turtles. Open ocean excursions are available from 8:00 am to 3:00 pm, Tuesday through Saturday.
Charter The Entertainer and feel the thrill of the ride on the Resort's Sea Ray SLX 400 luxury sport cruise, then slow down to soak in coastal views while swimming and snorkelling from your private drop down swim terrace. Dive with veteran US Navy SEALs and explore the vibrant blue seascape of west Oahu to find reefs, caverns and wrecks. Hawaiian green sea turtles, spotted eagle rays and reef sharks add to the wonder of the underwater landscape.
SUPSquatch & Surf Safari is a total blast. Ride waves on an oversized inflatable surfboard, enjoy a morning fuel-up with legendary acai bowls from a favourite local eatery and hike to Pu'u'ohulu Kai (the Maile Pillbox) for some great cardio and an incredible view.
Spa Under the Stars
Nestled into the lush landscape of the Resort, Naupaka Spa & Wellness Centre offers guests the opportunity to slip away to a sensual night spa retreat. Surrounded by the swaying palms, warm trade winds and the sound of waves lapping the shoreline, guests enjoy side-by-side lomi lomi massages followed by a private Polynesian star voyaging experience, showcasing all that the Hawaiian night sky has to offer.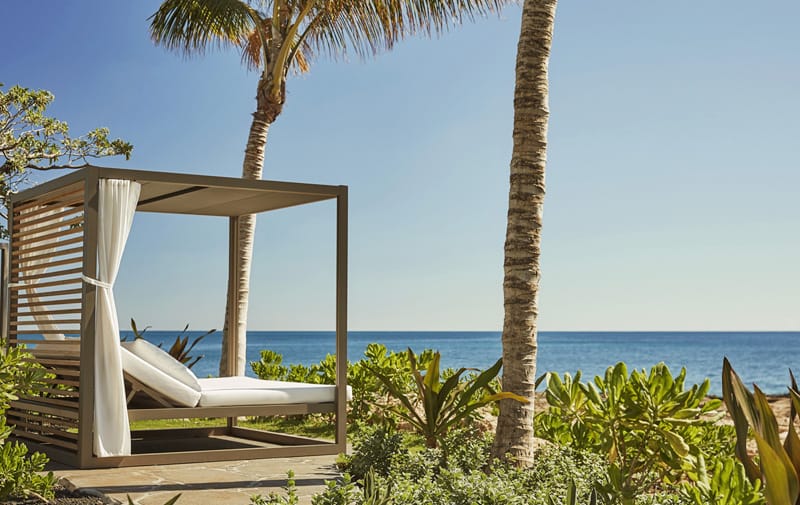 Eat, Drink, Repeat
Mina's Fish House: James Beard Award-winning Chef Michael Mina brings line-to-table to vibrant life with his take on the traditional Hawaiian fish house, where friends and family gather for sustainably caught, whole fish and expertly paired wines recommended by the world's first fish sommeliers.
La Hiki Steak: Inspired by the Hawaiian phrase mai ka la hiki a ka la kau - "from sunrise to sunset," La Hiki Steak is a premium west Oahu steak experience where more than 60 percent of produce is sourced locally and dishes showcase the bounty of the island. Curing, smoking and preserving are hallmarks of a Bahamian-born chef.
Noe Italian: Chic, intimate and casually glamorous, the authentic eatery is perfect for a starlit meal for couples, friends and families thanks to Noe's Capri-meets-Oahu ambiance and coastal Italian menu filled with local seafood and house made pastas, plus an unrivalled selection of Italian wines – many never before available in Hawaii.
Hokulea Café and The Bar at Hokulea: Get an early start with gourmet coffees and freshly squeezed juices from 5:30 am, a selection of craft beers and wines in the afternoon, and Ko Hana rum cocktails at the Bar, an intimate world-class watering hole with an evening torch lighting ceremony and hula to welcome the night. In two locations on the main floor.
Waterman Bar & Grill: This surf-style, casual poolside eatery pays homage to Hawaii's legendary watermen with its vintage vibe and menu filled with the flavours of the North Shore.
Four Seasons Resort O'ahu at Ko Olina
92-1001 Olani St, Kapolei, HI 96707
For Reservations Contact +1 (808) 679-0079
Visit: fourseasons.com/oahu/
View All Offers