Source: press.fourseasons.com
Seasoned Las Vegas Chef Brings His Expertise to the Islands
Four Seasons Resort Oʻahu at Ko Olina, an elevated culinary destination on Oʻahu's tranquil western coast, announces the appointment of Brett LaReau as Executive Chef of Mina's Fish House, the acclaimed line-to-table beachside restaurant by James Beard Award-winning Chef Michael Mina. As Executive Chef of Mina's Fish House, Chef LaReau will oversee all culinary operations of the beach-side restaurant, including menu collaboration with Chef Michael Mina.
"Chef LaReau's extensive experience and depth of knowledge – both in five-star award-winning restaurants and robust hotel culinary operations, will make him a valuable asset both in and out of the kitchen here at Ko Olina," notes Four Seasons Resort Oʻahu Executive Chef Michael Arnot. "We welcome him to Oʻahu's flourishing dining scene, and introducing him to Oʻahu's abundance of locally sourced ingredients – from fresh seafood to produce - to continue to showcase Mina's island-inspired cuisine."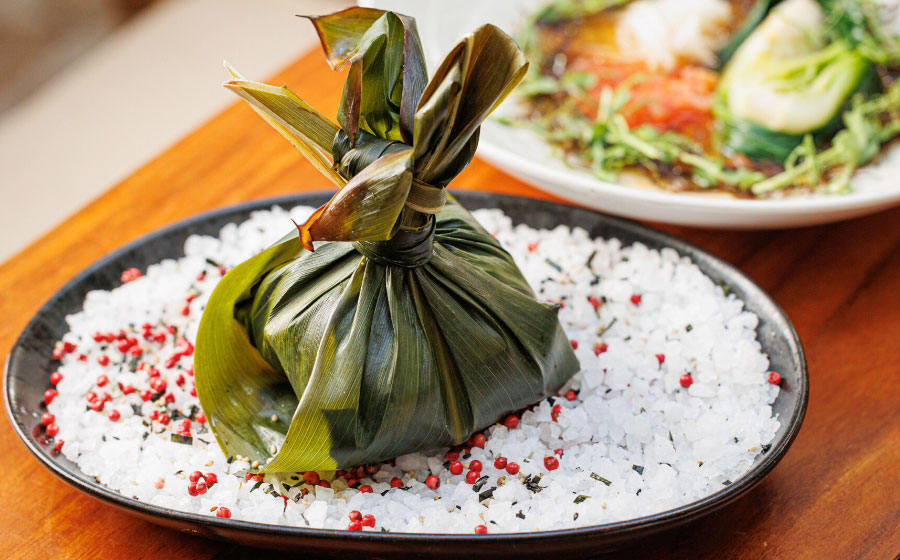 Chef LaReau brings more than 15 years of culinary experience, specifically in Forbes Five Star restaurants, to his new role as Executive Chef of Mina's Fish House. He has worked in some of the world's most celebrated restaurants throughout his career, showcasing his talents in myriad award-winning culinary establishments, from Chicago to San Francisco, and most recently Las Vegas. He joins Ko Olina from Tableau at the Wynn Resort in Las Vegas as assistant chef, where under his direction the restaurant maintained the coveted Forbes Five Star ranking. Prior to Tableau, he served as assistant chef at Sinatra at the Wynn Resort. Chef LaReau has also held various culinary roles at the Wolfgang Puck Fine Dining Group in Las Vegas.
"I am looking forward to working with the incredible team here, to continue to elevate Mina's Fish House to the next level," notes Chef LaReau. "In the short time working with the team, I am so impressed with the level of passion and pride everyone takes in their roles. Working with new and exciting flavours native to the area, along with learning about the unique local fish is what I am look forward to most."
A native of Indiana, Chef LaReau is a graduate of the prestigious Le Cordon Bleu of Chicago, where he received his associate's degree of Applied Science in Culinary Arts. When not in the kitchen, Chef LaReau can be found spending quality time with his family - wife Nina and two daughters Samantha and Juliette - travelling and exploring new culinary destinations. He looks forward to introducing his family to Hawaiʻi's paradise, from nature hikes to exploring Oʻahu's pristine beaches.


Mina's Fish House
92-1001 Olani St, Kapolei, HI 96707
For Reservations Contact: +1 (808) 679-3347
More on Mina's Fish House
Four Seasons Resort O'ahu at Ko Olina
92-1001 Olani St, Kapolei, HI 96707
For Room Reservations Contact +1 (808) 679-0079
Visit: fourseasons.com/oahu/
View All Offers