Source: luxurytravelmagazine.com
Four Seasons Resort Oʻahu at Ko Olina, an award-winning destination resort on Oʻahu's tranquil western coast, debuts The Specialty Suite Lifestyle: a new elevated suite program that offers a collection of thoughtful inclusions to cultivate connection, adventure and undeniable memories. The Specialty Suite Lifestyle, which includes the Resort's four specialty suites, including the Penthouse, Presidential, Residence, and Pacific Suites, provides myriad bespoke access to amenities and experiences ranging from spa and dining to adventure to special service.
Among the highlights of The Specialty Suite Lifestyle, a dedicated and knowledgeable Guest Experience team member will coordinate all aspects of the stay, creating a special connection and assistance from pre-arrival and throughout the visit.
The Specialty Suite Lifestyle includes the opportunity for an in-suite private experience with either a Mu Hala Sound Journey or evening Stars Above Hawaiʻi stargazing. The Mu Hala Sound Journey is a relaxing meditation guided by the Resort's intuitive energy re-alignment practitioner. Using crystal sound bowls, chimes and a tuning fork, the sound journey aims to help reduce stress, calm the mind, relieve anxiety, realign and balance one's energetic body. The evening stargazing experience includes an astronomical education from the comforts of the suite. Guests are invited to learn about Hawaiian star lines and ancient Polynesian voyaging, while taking in magnificent views of the moon, the planets, stars, and galaxies. Both the experiences can be enjoyed as an individual, couple or as a family.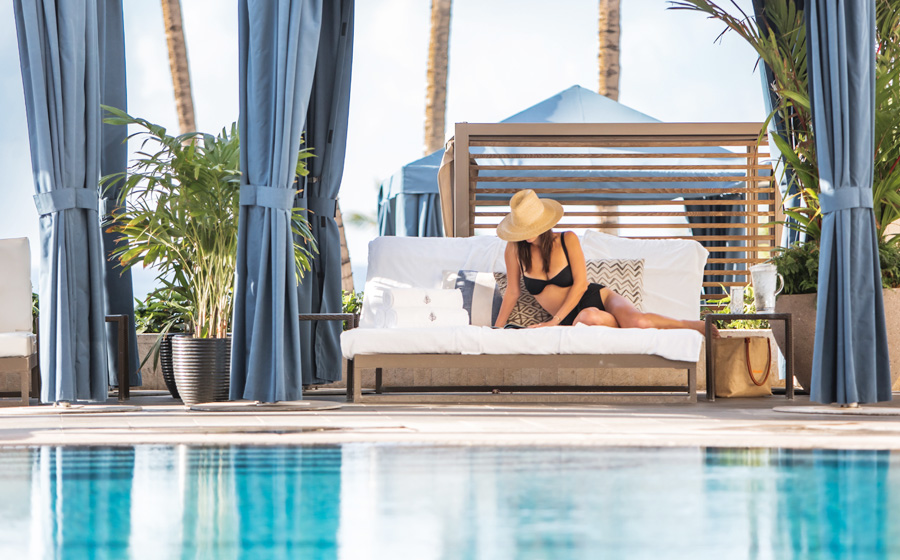 The Specialty Suite Lifestyle includes:
• Dedicated member of the Guest Experience team
• Daily luxury cabana or daybed
• Daily breakfast buffet at La Hiki
• One private in-suite experience: Mu Hala Sound Journey or Star Gazing and Navigation
• One daily Resort activity for each registered guest
• One private fitness or tennis session for each registered guest
• Premium Jeep rental for one day for island exploration
• Two 80-minute spa treatments
• Daily #FSWAYFINDERS activity
• Roundtrip private airport transportation
• Unlimited laundry services
• In-room Peloton
• Complimentary valet parking
The Specialty Suite Lifestyle is designed for up to four guests and starts at USD 7,900 per night. The offer is based on a minimum four-night stay, and not combinable with the Stay Longer promotion. To learn more about The Specialty Suite Lifestyle, contact Reservations at 808 679 3325.


Four Seasons Resort O'ahu at Ko Olina
92-1001 Olani St, Kapolei, HI 96707
For Reservations Contact +1 (808) 679-0079
Visit: fourseasons.com/oahu/
View All Offers