Source: press.fourseasons.com
Wa'a (to sail the open sea) is deeply engrained in Hawaiian culture. Dating back thousands of years, ancient Polynesians undertook epic voyages into the open sea by sailing canoe, eventually discovering Hawai'i. These voyagers were the world's very first watermen. Using ocean navigation known as "wayfinding," based on sea and sky observations, the Polynesians crossed the vast Pacific long before western seafarers.
Come Sail with Us! Four Seasons Resort Oahu at Ko Olina introduces an exclusive ocean activities program with sailing, paddling and snorkelling excursions centred on the Hawaiian wa'a experience.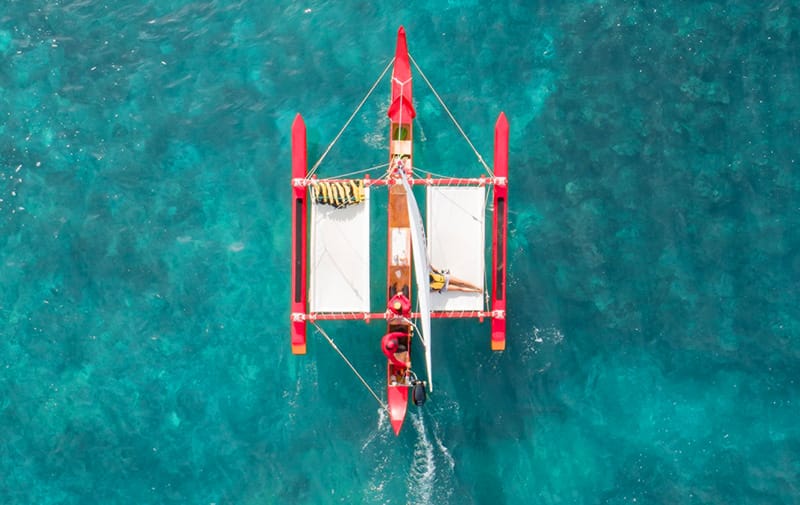 Beginning December 9, 2019, under the direction of #FSWayfinder Nakoaokalani Prejean, experienced watermen and women will guide Four Seasons guests in a multitude of safe, open ocean experiences for all ages, departing directly from Four Seasons beautiful white sand beach cove.
Each ocean journey will highlight the mo'omeheu Hawai'i (Hawaiian culture) and the mo'olelo (history and stories) of Oahu's ruggedly beautiful leeward coast, led by certified ocean guides who share how traditional knowledge is practiced to protect and perpetuate the unspoiled natural beauty of West Oahu's pristine marine environment – frequented by humpback whales, spinner dolphins and Hawaiian green sea turtles.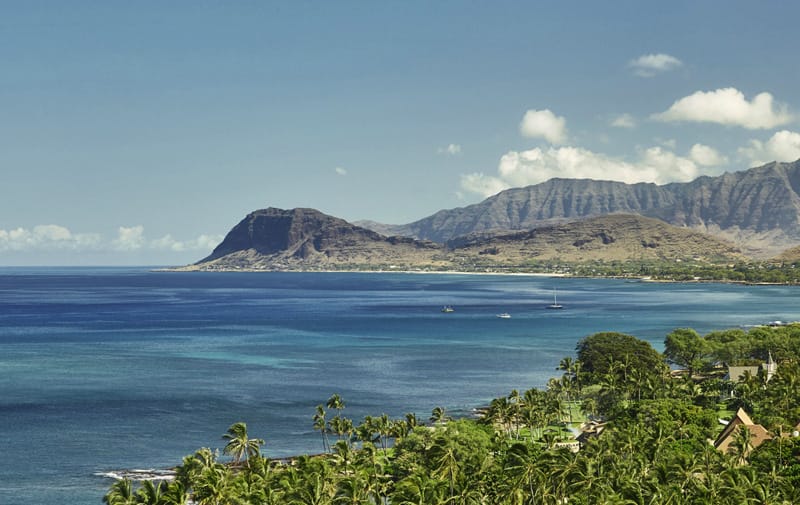 Open ocean excursions include sailing, snorkelling and outrigger canoe paddling are available from 8:30 am to 3:00 pm Tuesday through Saturday for up to 8 guests (adults and keiki) for 55 and 85 minute excursions as well as private afternoon charters. Beach activities such as stand up paddling and snorkelling are available seven days a week.
A portion of the proceeds of Four Seasons #FSWayfinder ocean activity programs directly benefit and support the non-profit Kawaipuna Foundation for educational and cultural service projects in partnership with educational institutions and other non-profit organisations throughout the State of Hawaii.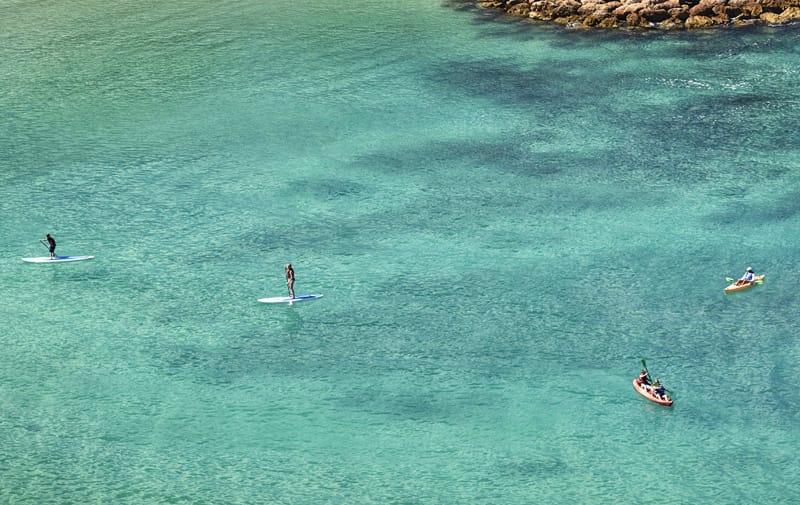 About Nakoaokalani Prejean, #FSWayfinder and Builder of the Wa'a
The founder of Hawaiian Ocean Adventures, Nakoaokalani Prejean is native Hawaiian born and raised in the Hawaiian Islands and sailed as an original crew member onboard the Makali`i voyaging canoe in 1995, from Hawaii Island to Tahiti to the Marquesas to Hawaii. He was privileged to be a crew member on other Polynesian voyaging canoes such as Hokule'a, Hawai'iloa, Te Aurere, and Te Matau a Maui. Through the teachings of his kupuna and ohana, he learned to build canoes, and has been perpetuating this ancient Hawaiian art form for more than 30 years, while continuing to teach and share his knowledge with future generations. His family founded the Hawaiian Sailing Canoe Association (HSCA) to perpetuate the art of the Hawaiian canoe sailing in 1987.
The Name of the wa'a (sailing canoe): The name Ka'aumoana means he who sails on the open sea. This wa'a is named after Ka'au Mckenney, educator, voyager, sailor and navigator onboard Hokule'a who passed away in 2011. With the permission from Ka'aus family, Ka'aumoana was designed and built by Nakoaokalani in Ka'au's honour to perpetuate his memory and his love of the sea.
Reservations can be booked at Four Seasons Resort Oahu Beach Activities Hale (adjacent to Mina's Fish House) or at the Concierge Desk. Call +1 (808) 679-0079
Four Seasons Resort O'ahu at Ko Olina
92-1001 Olani St, Kapolei, HI 96707
Contact +1 (808) 679-0079
Visit: fourseasons.com/oahu/