Many years after giving his life for his country, Native Hawaiian war hero Herbert Pilila'au lives on in stories shared from generation to generation. Pilila'au was posthumously awarded the Medal of Honor.
On September 17, 1951, 22-year-old Herbert Kailieha Pilila'au, an automatic rifleman in the Korean War, Company C, 23rd Infantry Regiment, made a courageous decision when his platoon was attacked by North Korean soldiers: Ordered to retreat, Pilila'au volunteered to stay behind to cover his unit's withdrawal. Alone, he held off the Korean assault, using an automatic rifle and hand grenades. As ammunition ran out, Pilila'au then engaged in hand-tohand combat, fighting off his attackers with knife and bare fists until he was finally overcome and killed. When Pilila'au's comrades finally reclaimed the position, more than 40 enemy soldiers were found dead around where he had fallen.
In what would be known to history as the Battle of Heartbreak Ridge, Pilila'au's brave efforts had saved the lives of the men in his platoon. In March 1963, Pilila'au was posthumously awarded the Medal of Honor, the first Native Hawaiian to be recognized for military valor.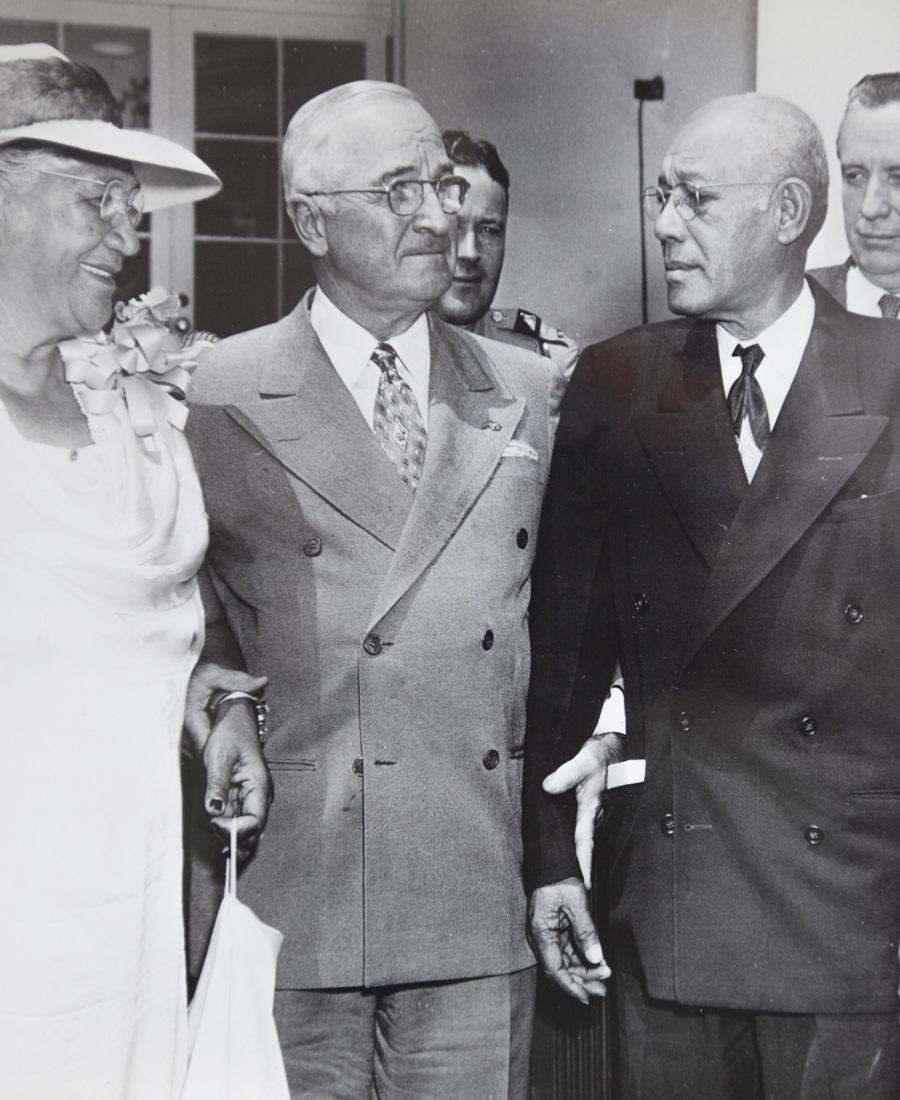 For Melia Rios-Lazo, Pilila'au's grandniece, Pilila'au's bravery is one of many details she likes to remember of her uncle. Born the ninth of 14 children to Hawaiian parents in Wai'anae, Pilila'au grew up in a wooden country house just off the main road. His family was full of musical talent; his mother, Abigail Keolalani Pilila'au, wrote "Aloha 'Ia 'o Wai'anae" and other Hawaiian songs that are still sung today, and he and his siblings sang harmonies. A quiet, bookish youth who liked to listen to opera and classical music, Pilila'au excelled in school and wanted to become a bookkeeper. Stories are told of his kind nature too, Rios-Lazo shares—how he would escort elderly women across the street or offer to carry their handbags. When he was drafted into the Korean War, Pilila'au initially struggled with the idea of war because of his strong Christian faith. In the end, he decided that it was his duty to serve his country.
"It's a story that's been told since we were kids," says Rios-Lazo, who has taken on the role of Pilila'au's historian, archiving hundreds of images and records, creating videos, and speaking about her famous ancestor's story at genealogy conferences.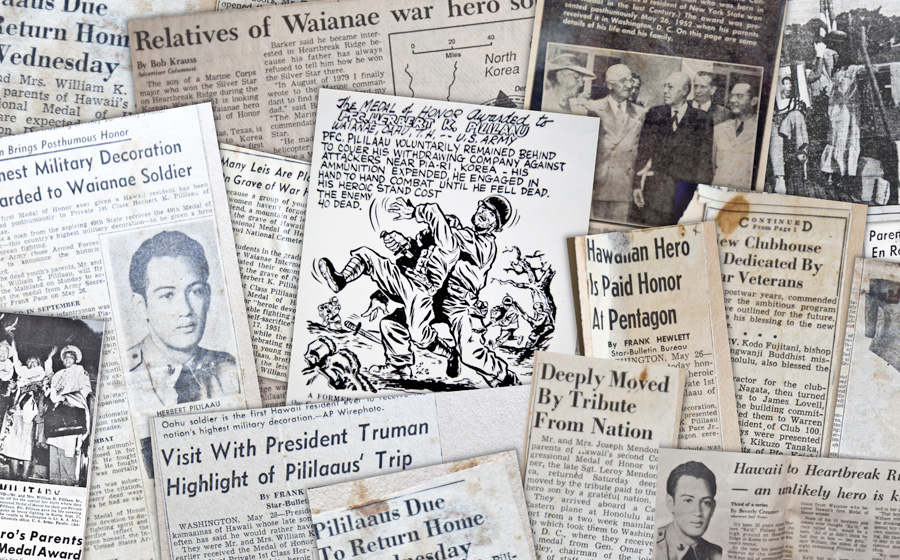 Pilila'au's remains rest at Punchbowl's National Memorial Cemetery of the Pacific, but his legacy lives on in the stories shared from generation to generation and in the places named after him in Wai'anae, including a park, a gun range at Makua Military Reservation, and an army recreation center near Poka'i Bay. In 2000, the United States Navy also named a military command cargo ship, the USNS Pililaau, in his honor. "I'm proud of him," Rios-Lazo says. "When I tell my kids about him, I tell them, 'You come from ancestors who were able to do courageous things when they were most needed, and so can you.'"