Revered artist Solomon Enos' work ties him to his community
Born and raised in Wai'anae on the west side of O'ahu, Enos says he always knew he'd be an artist, something his parents not only encouraged from an early age, but also helped nurture through instruction.
Enos' father completed a Master of Fine Arts degree at the University of Hawai'i and planned to put that training to work teaching art in Wai'anae. But helping to restore ancient lo'i, or taro patches, in the Wai'anae region interrupted those plans, and Enos was born during a time when his family was working hard to remove invasive plant species from Wai'anae Valley, a place where the young artist completed some of his first pieces.
Well-known in Hawai'i today, not only as an artist but also for his work as the illustrator of several popular books, Enos may be best recognized, however, for the many murals he's completed across O'ahu. These include several large-scale works in Wai'anae, along with a project he did in Ko Olina at Aulani, a Disney Resort & Spa.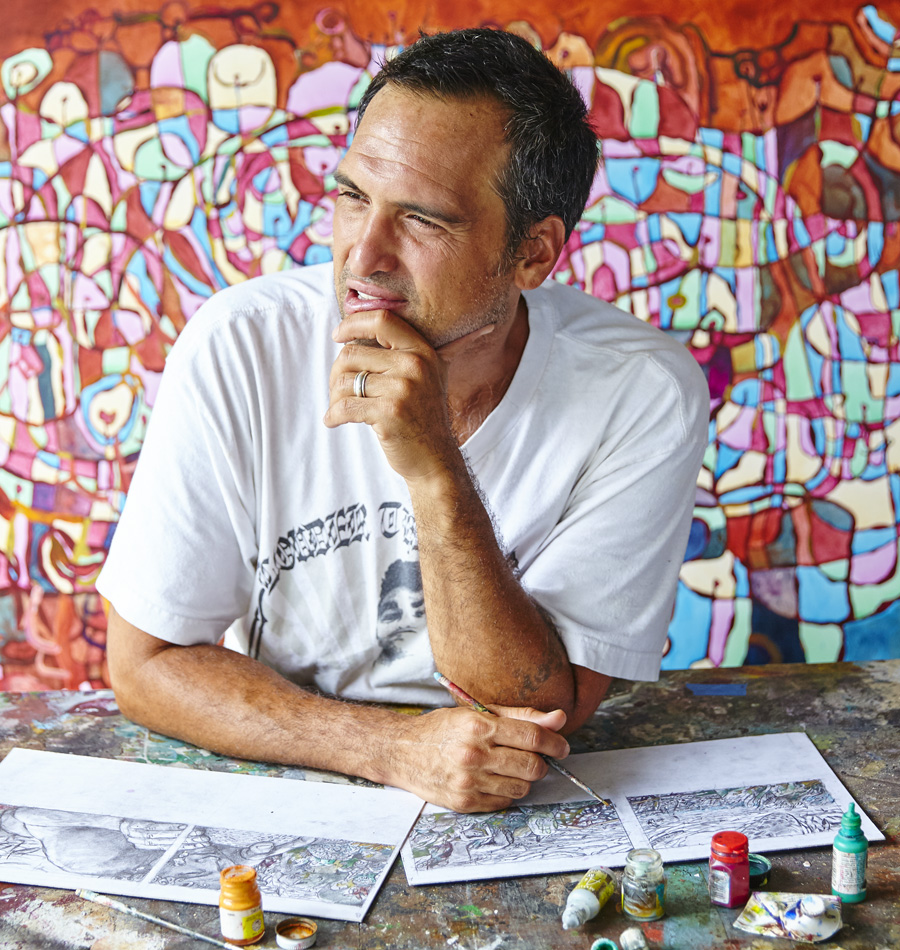 "When I should have been actually working, farming taro and building some of the taro walls and terraces," Enos remembers, "I would take the clay, and I'd be making faces and sculpting out of the primordial soils in the back of Wai'anae Valley." Growing up in a Hawaiian household with such a strong connection to the land had a dramatic impact on Enos' work, and that link with nature remains paramount in much of what he creates today, but he landed his first art commission as only a sixth grader, producing illustrations for a series of educational materials developed for Makaha Elementary School.
For more information, log on to solomonenos.com