Whenever someone I met at Harvard would ask me where I'm from, I would proudly say, "Hawai'i," and smile at the look of shock and wonder that appeared on their face. Another question always seemed to follow—"Oh! Did you go to the same school as Obama?"—and I would have to explain that no, I went to public school for 18 years in a small town on the West Side of O'ahu called Wai'anae.
After that, the conversation about Hawai'i usually went no further than the other person telling me about the vacation their family took to Maui when they were little, but I would feel a certain sense of satisfaction in knowing that Hawai'i was more than a vacation destination for me, that it was home.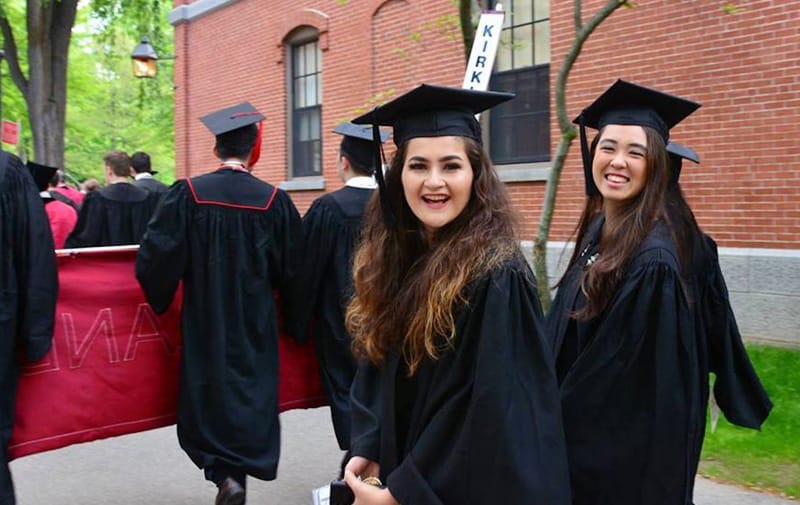 Being from Wai'anae, and being the first person from Wai'anae High School in 30 years to go to Harvard University, has meant creating my own path.
My family has struggled financially, but I was always told working hard could change things, so I decided to work hard in school. I credit most of my success to Searider Productions and the tireless efforts of the teachers and advisors running one of the most successful high school media programs in the country.
On a small island, in a small town, Searider Productions is making sure that students at Wai'anae High School know that no opportunity is out of their reach. They gave me the tools I needed to succeed and pushed me at every turn to get outside of my comfort zone. In this program, I got my first taste of international travel on a sponsored trip to China. (Since then, I've visited 25 states and five countries.)