Source: meetingstoday.com
The island of Oahu is a popular meeting spot: it's home to Hawaii's capital city, Honolulu, and the 1.1 million square-foot Hawaii Convention Center. But a 25-minute drive to the west of Daniel K. Inouye International Airport, groups can experience a rare meetings oasis. Ko Olina is the 642-acre oceanfront resort area of leeward Oahu that's surrounded by lush green mountains, home to four lagoons and one-and-a-half miles of coastline and idyllic resorts—and it could be the location of your next meeting.
"The resorts offer a selection of classic-casual Hawaiian-style accommodations and meeting spaces," said Sweetie Nelson, director of destination marketing at Ko Olina Resort Operators Association, adding that the area regularly hosts meetings and events, from large corporate gatherings to intimate executive retreats.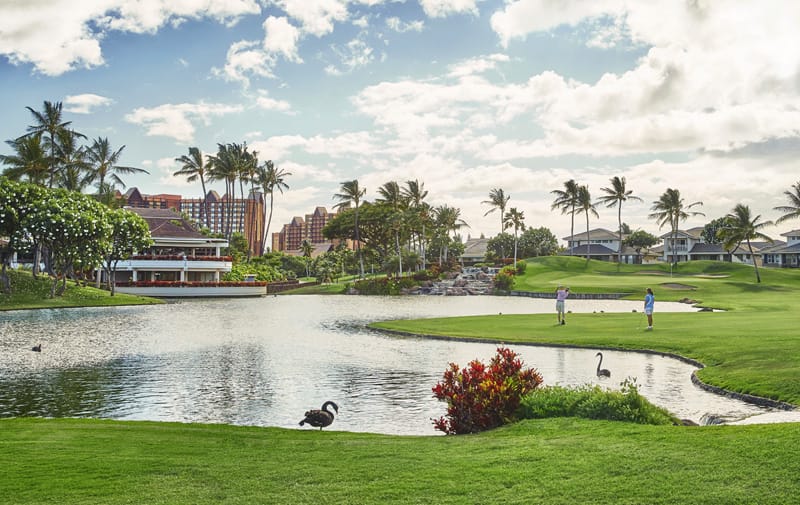 Nelson also noted that the area is home to a playground of amenities that planners can recommend to their attendees for downtime activities or teambuilding exercises. Some of these include:
• Ko Olina Golf Club, the award-winning site of LPGA's annual Lotte Championship.
• Ko Olina Marina, where groups can arrange snorkeling or sunset sailing excursions.
• Lanikuhonua (meaning "where heaven meets the earth"), a pristine cultural preserve where Hawaii chiefs once came for rest and relaxation. Visitors can come learn about the culture of Hawaii and attend concert series.
Mixing work and play is on the rise, and Ko Olina fits the mold nicely, providing top-end meeting spaces in a paradise-like location. Sound like a place you want to plan your next meeting? With the majority of its MICE business coming from U.S. markets, Nelson says Ko Olina is no stranger to meetings, and that this lesser-known side of Oahu can accommodate almost any event need.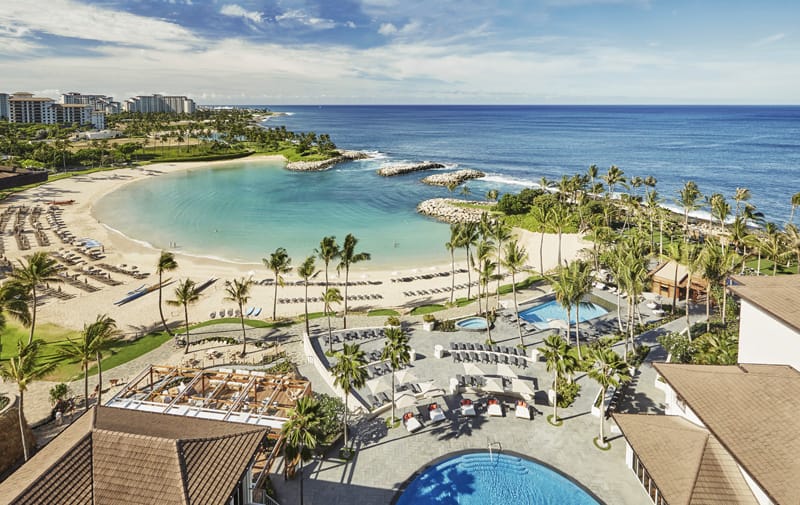 "We have hosted complete resort buyouts by global leaders, corporate incentive travelers, film productions, sporting events, movie premiers and beach concerts—in the most intimate to the most grand settings," she said. We've gathered the details on the two event-friendly resorts in Ko Olina and the meeting capabilities of each so you can easily plan your next meeting in Hawaiian paradise.
Four Seasons Resort Oahu at Ko Olina
Guests at the Four Seasons Resort Oahu at Ko Olina have a front row seat to the island's sunsets, whether relaxing at dinner or meeting on the 3,200-square-foot Ocean Lawn for an event. "Many of the venue options take advantage of the unparalleled ocean views and each space provides flexibility regardless of group size," said Yvonne Hunter, director of public relations for Four Seasons Resort Oahu at Ko Olina.
In 2016, the resort received a $250 million makeover to give the property a more contemporary look. This modern, refined vibe, characteristic of most Four Seasons resorts, and the paradisal atmosphere make the property attractive for planners looking to boost attendance at their next meeting with an alluring venue.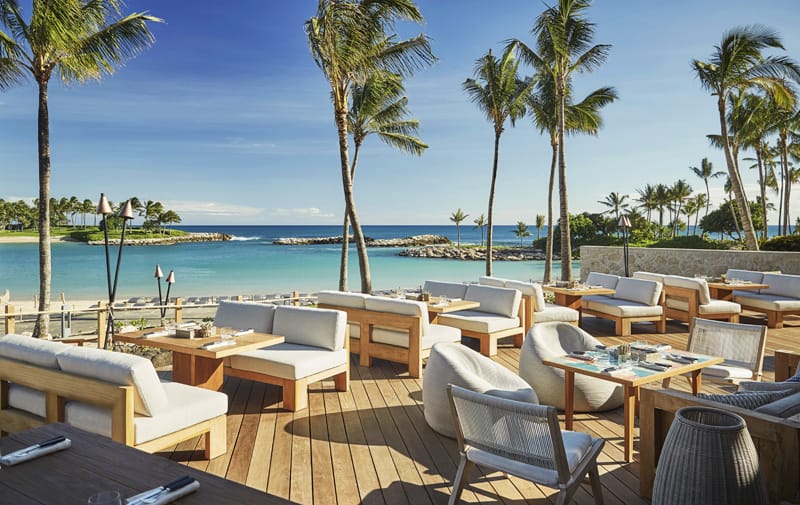 Meeting and Event Spaces
The Ocean Lawn, offering attendees a postcard view of Oahu's sunset, is one of the most popular meeting spots of the 100,000 square feet of indoor and outdoor spaces available at Ko Olina's Four Seasons. Additional spaces include:
• Ko Olina Ballroom, which can seat up to 1,300. According to Hunter, it's one of the largest event spaces offered by Four Seasons in the Americas and will be modernized in 2019 with a more contemporary feel in keeping with the refreshed design of the resort.
• Two boardrooms
• Nine additional meeting and event rooms, ranging from 30 to 550 in capacity.

Group Activities
For active attendees, the resort has robust tennis and golf programs, and the Ko Olina Golf Club is a short walk from the resort. Additionally, a trip to Hawaii wouldn't be complete without ocean breaks, and Hunter says the Four Seasons' proximity to the Ko Olina Marina make it easy for groups to plan scuba diving, snorkeling, deep-sea fishing and whale watching excursions during downtime. If planners call ahead, the Four Seasons team can also organize itineraries for guided hikes, canoe rides and cultural programs for teambuilding activities where meeting delegates can explore the surrounding Ko Olina area and learn about the island's nature.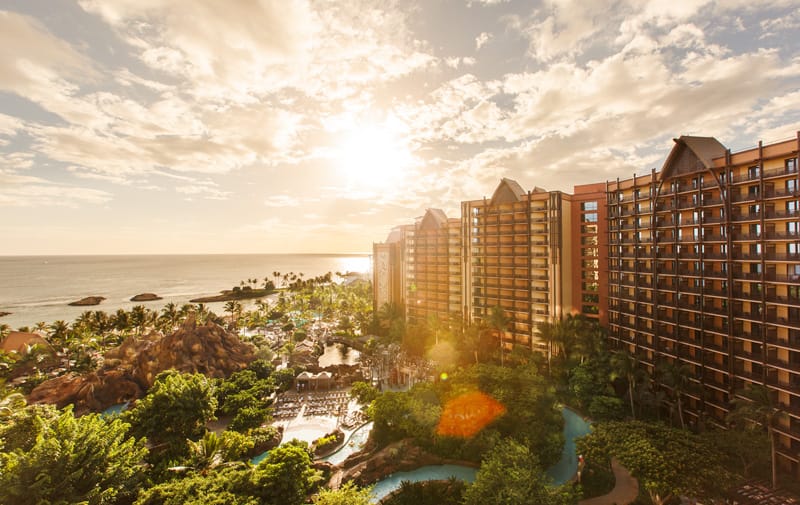 Aulani, a Disney Resort & Spa
Disney's Aulani Resort & Spa is located on 21 oceanfront acres and draws both leisure and business travelers. "It's one of the only resorts in Hawaii where you can actually have an event on the beach," said Amy Pfeiffer, director of convention sales and services for Walt Disney World Resort, noting that securing beach property for events in Hawaii can be difficult for planners.
Pfeiffer said that the resort hosts a mix of groups, like incentive travelers and corporate and association meetings, mostly based in the U.S.