At his microbial-based farm, David Wong cultivates the wellness industry's latest superfood darling.
Aia nō ma Mountain View Farms, he 'āina mahi'ai ho'okumu 'ia no ka mū 'ike 'ole 'ia e ka maka, 'o David Wong ke mahi aku nei i ka lā'au mana loa, he moringa. I kēia lā, uhi 'ia e ua lā'au nei he 'umi 'eka a nona ho'i ka hāliu nui 'ana o ka po'e ho'omo'a 'ai kūloko o 'ane'i nei.
Mountain View Farms is true to its name. Tucked at the foot of Mount Ka'ala, O'ahu's tallest mountain, the farm is set against a perpetual backdrop of jade-colored peaks. The farm's owner, David Wong, leads me confidently down a short, gravel trail. He is surprisingly spry even at 78-years-old. When I ask what accounts for his energy, Wong describes a strict all-natural diet. Of course, he tells me, there is something else, and as if on cue we arrive at our destination. He extends his arm, sweeping it over the lush field in front of us. "This," he says, "is moringa."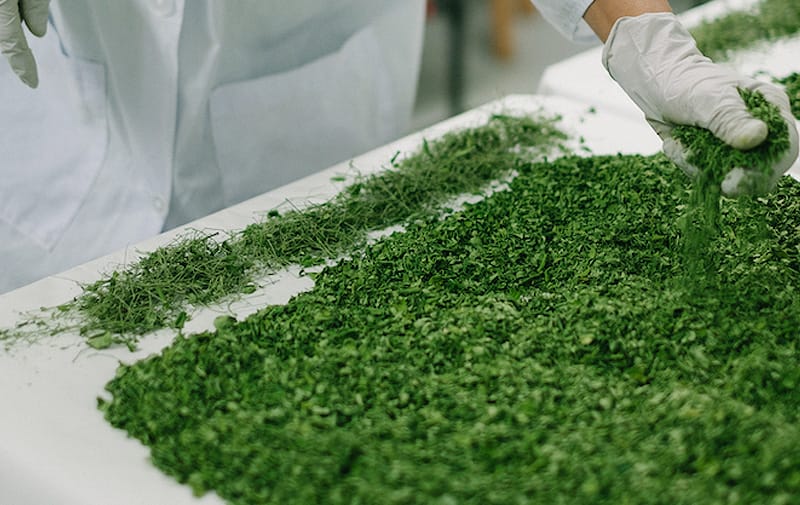 Wong began growing moringa by chance. In the 2000s, Mountain View was among Hawai'i's last dairy farms, until a series of recalls pushed the local industry to decline. Wong could have sold off the property or immediately jump into a new venture like the other erstwhile dairy farms did. Yet he held off, searching for something as economically sustainable as it was profitable. The farm sat idle until 2011, when Wong began experimenting with microbial farming. He started with two garden boxes, instructing his farmhands, most of whom were Filipino, to plant something familiar for a test run. They chose moringa, a vegetable popular in both Filipino cuisine and folk medicine.
It wasn't until a visiting government inspector urged Wong to research moringa did he realized the crop's commercial potential. In the last few years, this plant, indigenous to India and ubiquitous across Southeast Asia for millennia, has grabbed the attention of the Western wellness industry. Moringa has a long list of nutritional benefits: It boasts 17 times more calcium than milk and twice the protein of spinach; its seeds are chewed to control blood sugar levels and its leaves are used in tonics for high-blood pressure. Unsurprisingly, the plant was eventually canonized into the esteemed tier of superfoods in 2017. In 2018, the global moringa market was valued at $5.5 billion.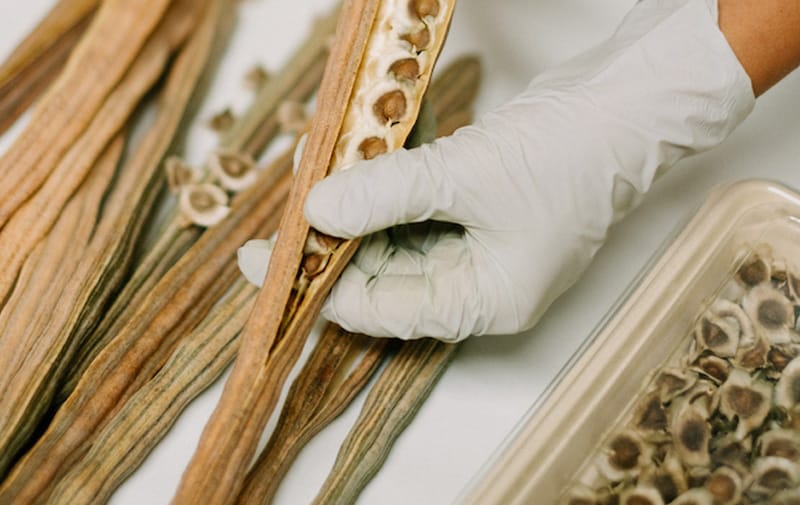 Clothed in a lavender lab coat and rubber gloves, Lea De Los Reyes, chief manager of Mountain View's moringa operations, painstakingly picks tiny branches out of a pile of moringa leaves. Above her, freshly harvested bouquets hang upside down to dry. She holds out a little green capsule. "This is our main product," she says. Encased inside is raw moringa powder. "Other companies, they'll process everything, the stem and leaves together," she says. But Mountain View's products consist wholly of the leaves—the most vitamin-rich part of the plant—to maximize the benefits. The entire process takes seven days, after which the leaves are ground into fine powder, encapsulated, then packed into vacuum sealed pouches. The capsules, taken as daily supplements, are sold along with tinctures made of coldpressed moringa seeds. All are sold direct to the consumer and made to order in an effort to maximize freshness.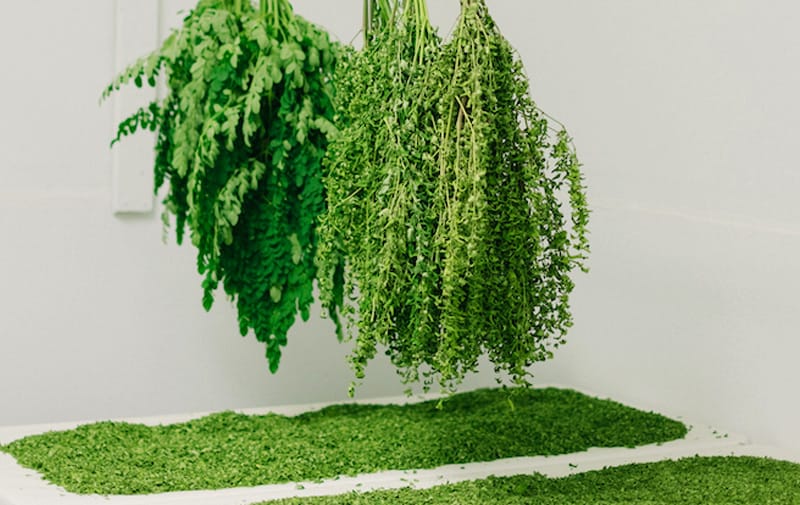 Mountain View's operation is still growing. Today, moringa covers 10 acres and has drawn attention in the local culinary scene. Local chefs, like Michelle Karr-Ueoka of MW Restaurant, have taken to adding Mountain View's moringa powder to a swath of menu items, from chocolate truffles to juice blends. De Los Reyes cites friends and family who have used moringa to address all kinds of health ailments, from highblood pressure to infertility. "We're not just here to make money," she says, delicately running her hand through a pile of moringa leaves to aerate it. "What inspires us is that it helps a lot of people."