Inspired by the past but designed for the present, a garment by Mākaha native Matt Bruening is an invitation to be unpologetically yourself.
"Spontaneity plays a big role in my life and my designs," says Mākaha fashion designer Matt Bruening. "If you continue your journey without knowing the destination, ironically, it stays fun. It's boring when you know where you're going already."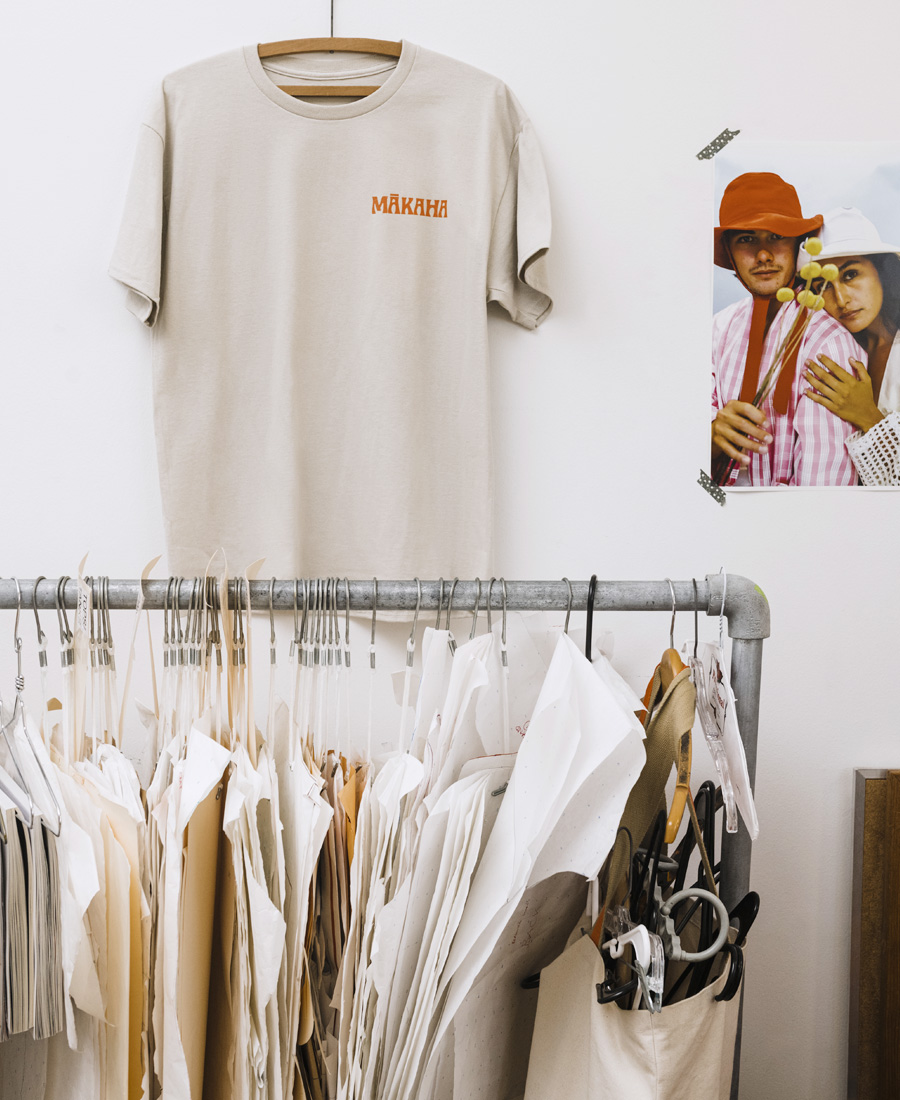 As a teenager, Bruening always had an eye for clothing, especially those worn by the well-dressed hip-hop moguls he admired. Imagining his own clothing line, he began buying fabrics and teaching himself how to sew. In college, he took fashion design courses to further learn the craft, where he produced his first "true" garment, from sketch to pattern to construction to fit—a sheath dress in yellow poplin. An impromptu invite to exhibit his designs in a fashion show prompted him to create more pieces, and he realized that maybe he was on to something. "If you tell me 'no,' I goin' tell you 'try watch.' I'm that kind of person," Bruening says of the skepticism he encountered early on in his career.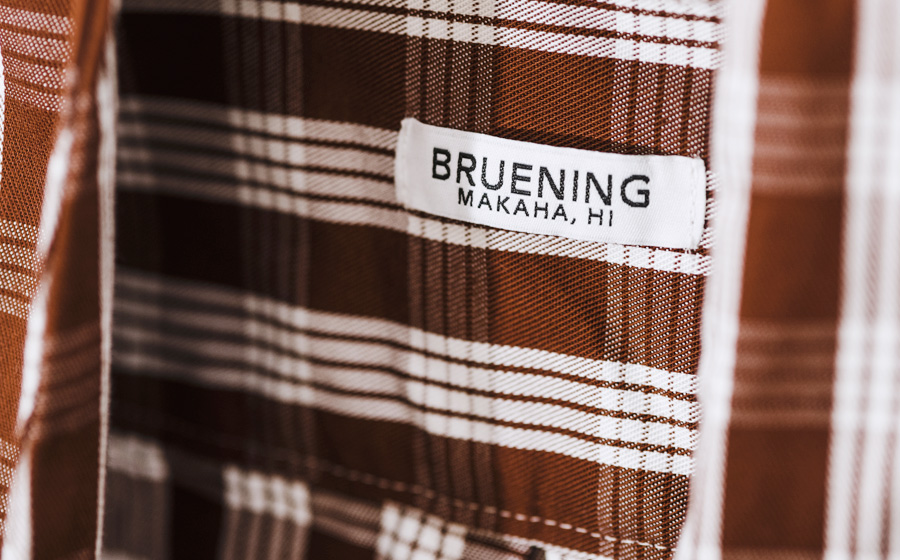 Bruening would go on to found his eponymous label in 2012, adding his own stitch to the fabric of local fashion. Today, his designs offer fresh interpretations of island wear, something Bruening aims to expand beyond the traditional connotation. "I didn't want to contribute to an already saturated market—there are already several designers who are innovating aloha attire and doing that well," Bruening says. Leaning away from commoditized clichés of floral prints and tropical motifs, Bruening instead focuses on clean lines, novel shapes, and bold color palettes. His designs are intended to evoke memories of Hawaiʻi's plantation culture and history. "I think about what my parents and grandparents used to wear," says Bruening, who has Hawaiian, Filipino, Puerto Rican, and German roots.
"The palaka prints are reminiscent of my own family's past."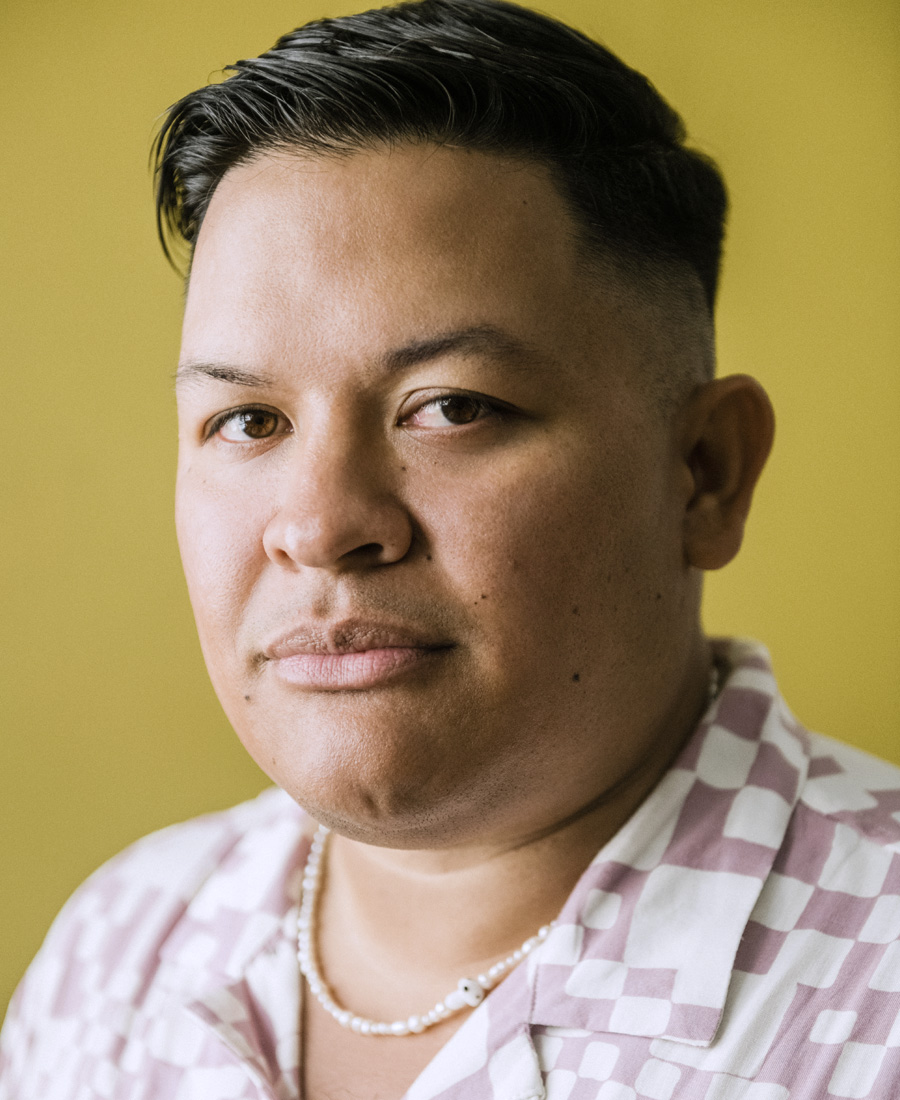 Hawaiʻi's people—what they are doing and where they are going—serve as Bruening's inspiration. "I want to dress that person who is on the go, so destination is an important design concept for me, even if the destination is the grocery store," he says. Although he considers his brand "resort wear," Bruening is aware of the connotation the term carries, especially in the context of Hawaiʻi's relationship with the tourism industry, one that often depends on the luxury and privilege of resort culture. "I still don't know the best term to summarize my clothes," Bruening admits. Rather, he primarily designs for Hawaiʻi's climate, explaining that "resort wear" is actually a generic term used in the clothing industry for styles that do not fit into the seasonal lines.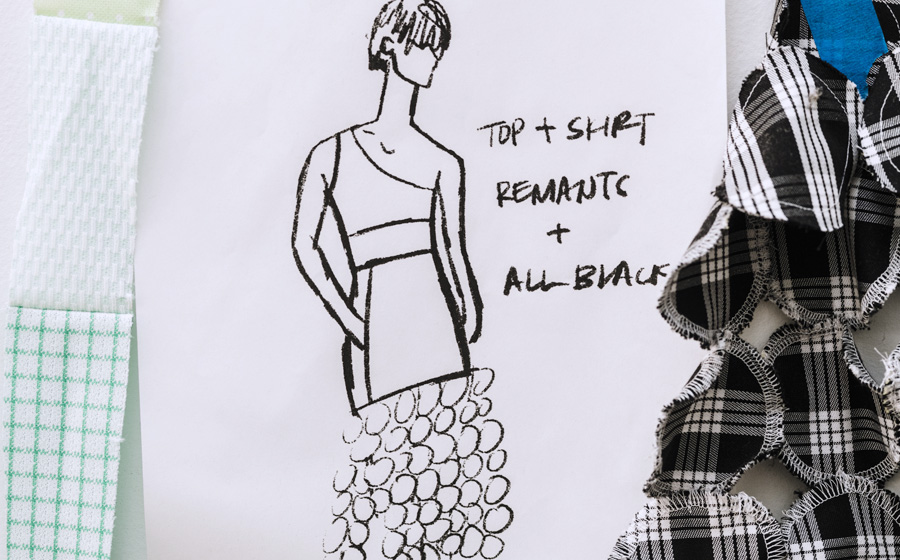 All of Bruening's garment construction is done locally in-house and by hand, a source of pride for the designer. "We had out-of-state production operations before, but as of right now, we do everything ourselves, from the patterns to the sewing to the final touches," Bruening says. Keeping production at this grassroots level is one way that Bruening confronts issues of consumerism, environmental justice, and building local capacity. Although weary of the idea of Hawaiʻi moving forward as a people disassociated from a global consciousness, Bruening's focus is decidedly local. "Hawaiʻi has its own crises, like 'Ola i ka Wai, Water is Life,'" he says, referencing the local campaign bringing worldwide attention to the O'ahu aquifer contaminated by leaking U.S. military fuel tanks at Red Hill. "We have to focus on our local communities, because what affects my community affects me." For Bruening, if art—including fashion—can reflect the issues of the people and place it represents, it can heighten awareness of those issues.
Bruening has another reason to think local. He traces his inspiration back to the vibe and people of his hometown community of Mākaha, which made him feel comfortable expressing himself. Today, he hopes his clothes give people the same confidence and permission to be themselves. "They can say, 'I am not dressing for you,'" Bruening says. "'I am dressing for me.'"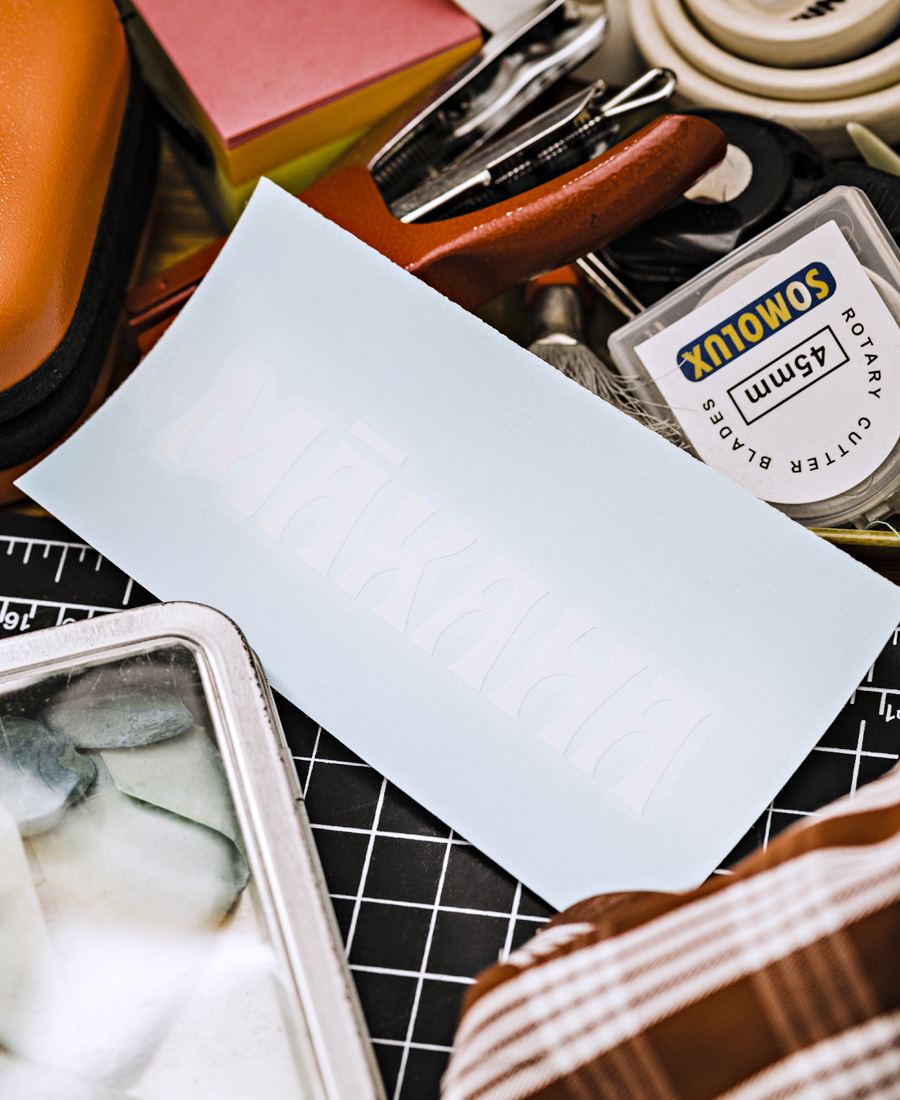 Dressing for oneself is important, the fashion designer explains, and is part of the legacy an individual leaves. Despite not knowing what lies ahead for himself, Bruening is fueled by his calling: to make clothes that empower others to take on whatever comes their way.