On these beautiful winding trails rich with plants and artwork, travelers are invited to walk for both wellness and learning.
Long before it was home to Waianae Coast Comprehensive Health Center, the small but jagged peak of Pu'u Mā'ili'ili was a fishermen's lookout. Protruding from the flat lowlands like a breaching whale, the small mountain provided a clear view of the water, and of the circling seabirds that indicated large schools of 'ōpelu or other fish.
This is just one of the many tidbits of Hawaiian history and culture a person absorbs wandering the public walking trails behind the health center's main campus. Carved into the hillside, and constructed almost exclusively by the health center's staff and volunteers over the past two decades, the trails weave through densely planted gardens and copses of kukui nut trees. They create a web of pathways invisible from the road that provide patients and community members alike with opportunities to immerse themselves in nature, history, and culture.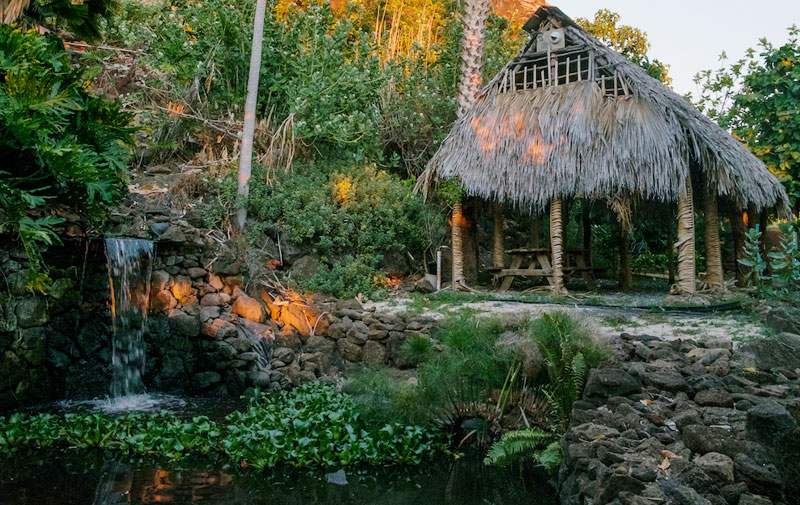 The walking trails offer both exercise and inspiration, as well as stunning views. A small pavilion near one of the many starting points proclaims, "Hele no ke ola, hele no ka 'ike," which means "Walk for wellness, walk to learn." The learning is literal. Almost all of the trails are themed and feature informational kiosks, some with touchscreen capabilities, that describe various aspects of traditional Hawaiian culture. On the Lā'au Trail, for instance, visitors learn about the noni tree, a relative of coffee, whose fermented juice is used to reduce blood pressure and prevent diabetes, and about māmaki, whose small white berries were used to relax a woman's muscles during childbirth.
This knowledge is provided by the health center's Kūpuna Council and the cultural practitioners at the Dr. Agnes Kalanihookaha Cope Native Hawaiian Traditional Healing Center, opened in 2009. The center operates separately but in partnership with Waianae Coast Comprehensive Health Center and offers lomilomi (Hawaiian massage therapy), lā'au lapa'au (herbal medicine), lā'au kāhea (spiritual healing), and ho'oponopono (conflict resolution). However, it does not take referrals. In the Hawaiian tradition, those seeking healing must come of their own accord.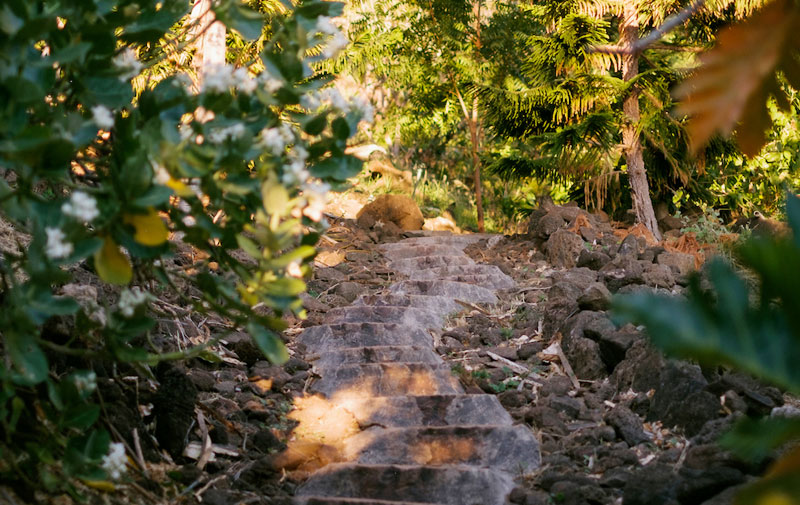 According to Richard Kia'iikeolamaiola Bettini, the health center's president and CEO, there was no grand vision for the gardens. In 1996, there was simply a need for a pathway to the health center's new amphitheater. From there, the endeavor snowballed—or rather spiraled, looped, and climbed the hillside—and now the center boasts 1.5 miles of trails, all of which are free and open to the public from sunrise to sunset. Many of the paths feature detailed stone, copper, and woodwork by the late Melvin Kauila Clark, a Native Hawaiian artist and health practitioner (and the first Native Hawaiian to serve as board chair of the National Association of Community Health Centers) and Sooriya Kumar, a Sri Lankan copper artist whose work is a combination of traditional technique and spiritual practice.
The trails are an oasis for both patients and staff. Studies have shown that walking in nature can significantly reduce a person's risk of depression, and participants in Waianae Coast Comprehensive Health Center's behavioral health program take weekly walks, which can reduce the risk of heart disease and diabetes, through the gardens. Staff members take to the trails on their breaks, and community members come to enjoy the variety of plants and fountains.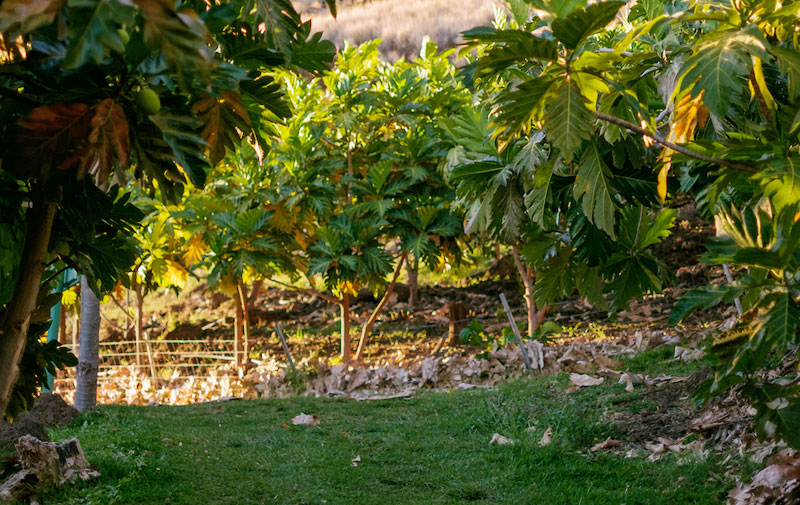 Increasingly, Bettini sees international travelers on the trails. In response, the health center and the Native Hawaiian Traditional Healing Center are working on an even more radical project: developing the campus into a full-fledged visitor destination, a place where visitors can learn about traditional Native Hawaiian healing practices while supporting West Side communities. Bettini believes it will give visitors and residents alike a chance to discover a part of O'ahu that, for many, has remained out of view. "There's so much energy in this community that people don't know about," he says.
For more information, visit wcchc.com