Mākaha's Sheldon Paishon finds his way through surfing and friendship.
For two decades, surfing has been the compass that has navigated 29-yearold Sheldon Paishon through life's occasionally treacherous waters. Growing up in a tent with his parents between Mākaha Beach and Mā'ili Point for 14 years, the ocean always provided a welcome sanctuary. Although he never had the resources to purchase his own surfboard, whenever he was fortunate enough to have access to one, he would paddle out at Mākaha, a prized surf break and venue of the very first international surfing championships held in early 1954.
As much as the West Side is known for waves, it is also known for the vast wealth disparity compared to other parts of the island. Because of this, Paishon believes West Side residents are more "rugged," a quality reflected within the local surf community. During his early days on the amateur surfing circuit, Paishon developed a reputation for being radically rambunctious, a style he attributes to the environment where he grew up.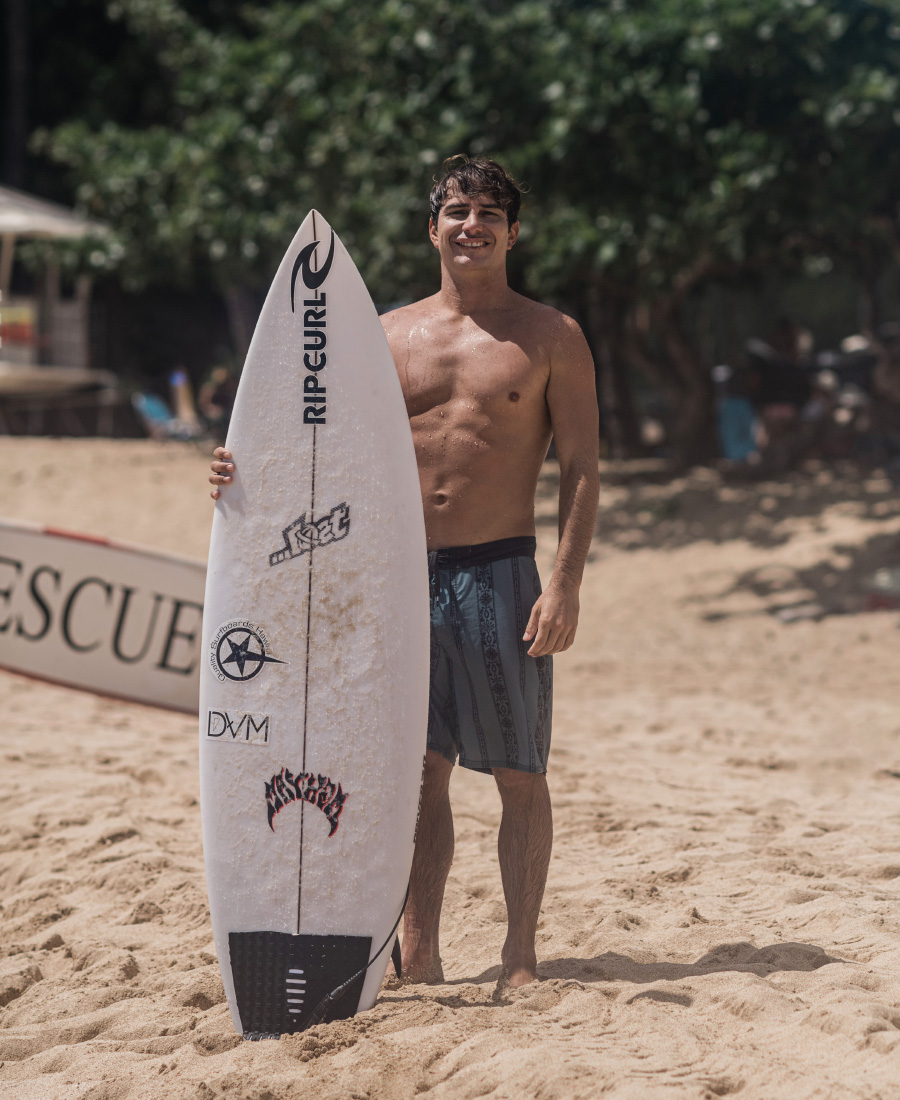 After a North Shore surf session in 2005, a mutual friend introduced Paishon to surfer Mason Ho. The chance encounter would inevitably shape the course of Paishon's life. "We ended up becoming best friends," he says. "Every time I went to the North Shore, I slept at Mason's house, ate all his cereal, and surfed with him every day."
The Ho family is widely recognized as royalty within the global surf community. Ho's father, Michael, and late uncle, Derek, were pioneers of modern Hawaiian surfing in the '70s and '80s, influencing generations of surfers worldwide. "These guys are the pinnacle—the best you can get," Paishon says. For Paishon, who dreamed of turning his passion for surfing into a profession, the Ho family provided much-needed stability, including emotional—and, at times, even financial—support.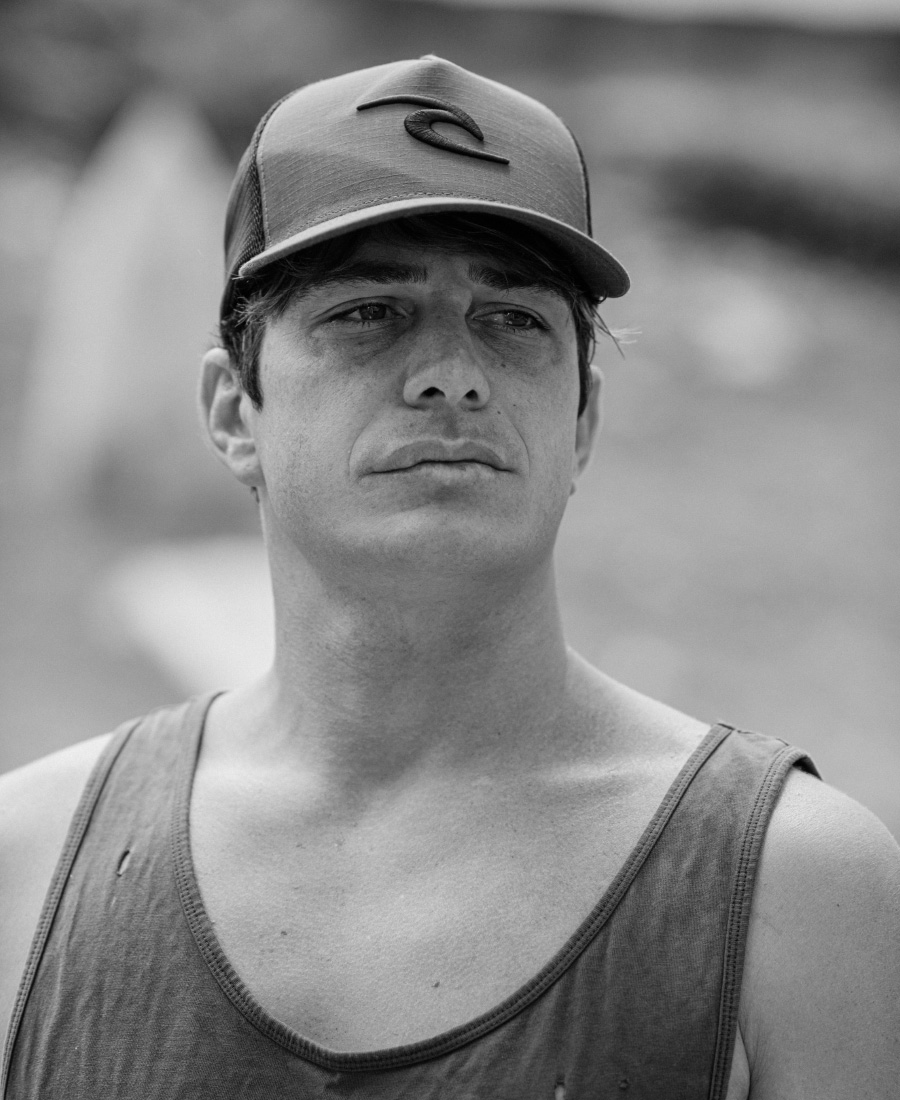 Paishon, however, continued to struggle with hardships and, at one low point, fell victim to negative influences. "I had non-surfer West Side friends that I used to follow for a little while," he says. "I was getting into trouble, stealing, and ended up in jail." He had a moment of reckoning: His chosen family—those who had found freedom, positivity, and purpose through surfing—was the key to turning his life around. "The Ho family gave me huge inspiration to keep going," Paishon says.
He poured himself into surfing, spending five hours a day in the water—a habit that continues to this day. The efforts have paid off; with Mason's help, Paishon has earned endorsements from Lost Surfboards and Rip Curl, globally recognized brands in the industry. His dedication will also hopefully earn him a place on the Challenger Series, a stepping stone to the World Surf League's Championship Tour—the top tier of professional surfing. Until then, he is in the water as much as possible, chasing big barrels and documenting them on video.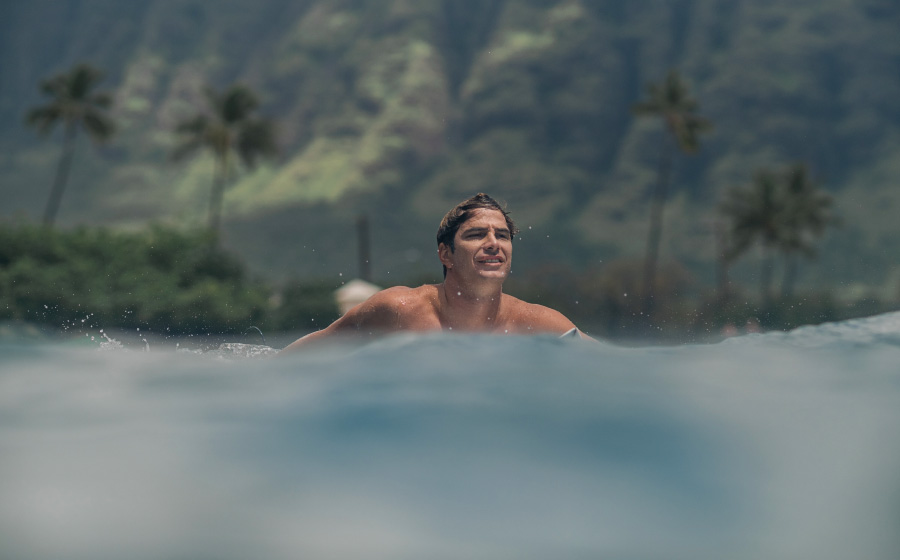 For many young, low-income surfers from the West Side, Paishon embodies the individual who pulled himself out of poverty, and he strives to be a role model to them, encouraging others to stay focused on their dreams, whatever they might be. Despite the stigma associated with the West Side, Paishon encourages locals and visitors alike to explore the beauty of the region where he grew up.
"When you come to the West Side, have as much respect as you would expect at your own home," Paishon says. "The main thing is to have aloha. Give that, and you will pretty much get that back." He proudly references the many pop-up tents with vendors selling fish, fruit, and homemade plate lunches along Waiʻanae's main thoroughfare. "If you see people selling stuff on the side of the road, stop by and buy some things," Paishon says. "It's always good to give back to the place you are visiting."
Follow Sheldon Paishon on Instagram at @sheldoggydoor.