The founders of Kuleana Coral Reefs are piloting a unique approach to restoration.
I ka huli 'ana o ke alo i ka loli aniau, ka 'oihana lawai'a 'oi'enehana, a me ke kūkulu 'ia 'ana o kapa kai, ke ho'omōhala 'ia nei e Kuleana Coral Reefs he papahana kūkahi no ka ho'oponopono hou 'ana i nā wahi kohola a 'āuna i'a ho'i no O'ahu.
"I used to take fish. Now I make fish," says Alex "Alika" Peleholani Garcia. Garcia grew up fishing on the West Side of O'ahu and worked as a commercial fisherman for 15 years. Now, he's the co-founder of Kuleana Coral Reefs, a local nonprofit organization working to protect and restore Hawai'i's increasingly vulnerable coral reefs. He's not against fishing or responsibly using marine resources—"We've been a fishing culture since pre-Western contact," he says, referring to Native Hawaiians—he's simply as interested in creating habitat for Hawai'i's native fish and eels as he is in snagging some for dinner.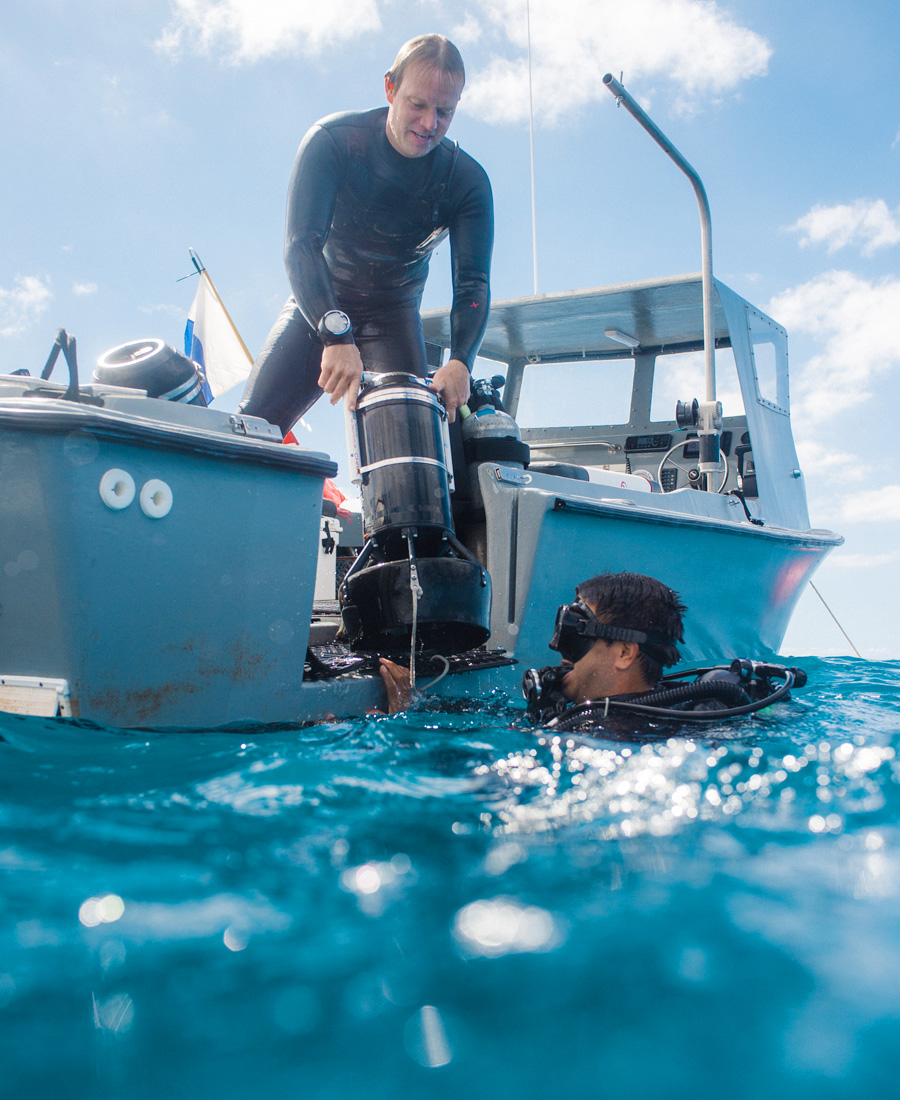 Garcia founded Kuleana Coral alongside Daniel Demartini and Kapono Kaluhiokalani in 2019. The three of them had watched as coral reefs and native fish populations suffered as a result of climate change, industrial fishing, and coastal development.
"As we develop the coastline, we change the way the water has moved historically and the [amount] of runoff and sediment that is pouring into the ocean," explains Demartini, a marine scientist and professor of chemistry at Brigham Young University on O'ahu. "That sediment will cover sections of the reef after a major rainstorm and will choke out the coral."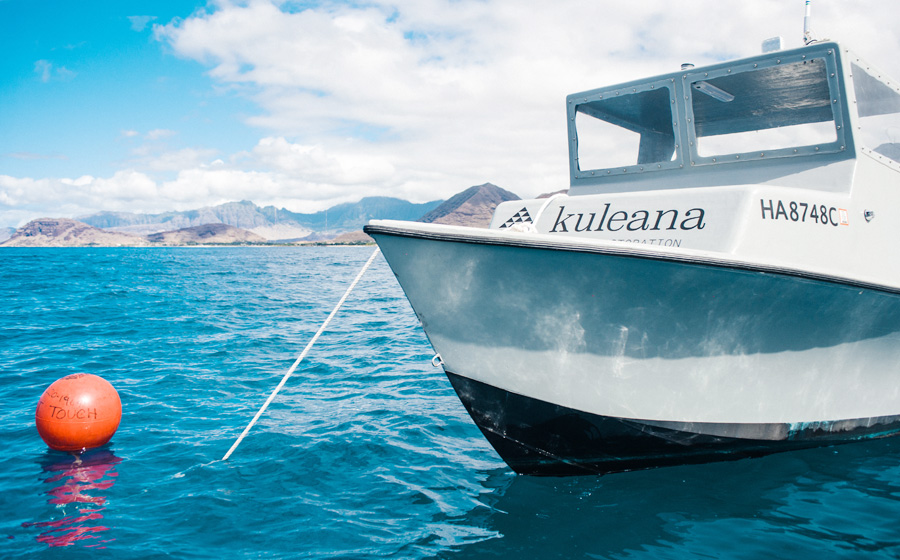 Garcia grew up in Waipahu and works full time as a firefighter with the Honolulu Fire Department. For years, he was part of the department's dive unit, which is typically deployed for search and rescue missions. It was grueling and sometimes gruesome work, he says. At Kuleana Coral, he gets to apply some of the same skills, but for a more heartening purpose.
Kuleana Coral, whose name is centered around the Hawaiian word for responsibility, has a unique approach to coral restoration. Oftentimes, conservation groups will set up coral nurseries in the water—giant trays full of baby corals that they've propagated—then outplant the tiny creatures onto the reef. It's an effective method with one big downside: It can take years for these small corals to get big enough to provide habitat for marine life or to reach sexual maturity and begin reproducing on their own. "And it has to survive the gamut of challenges that humans keep throwing at it to get to that size," Garcia says.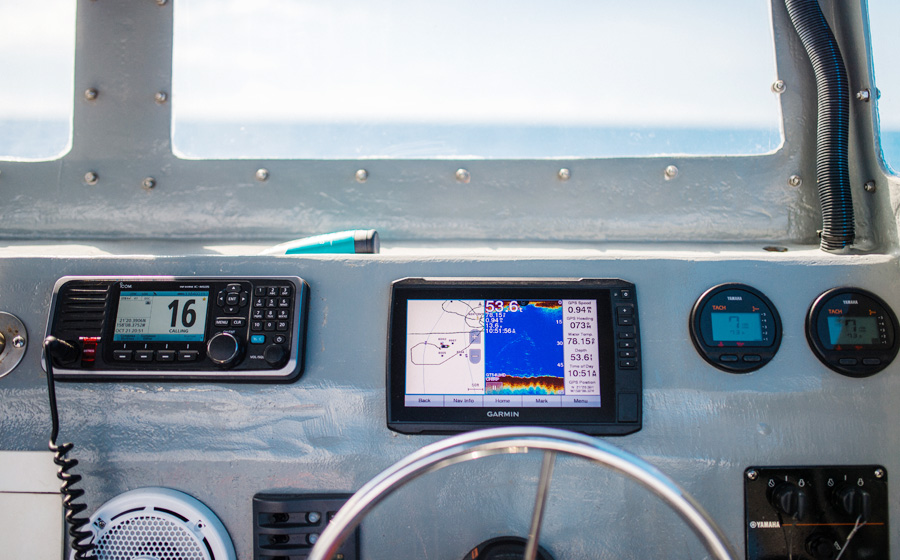 Kuleana Coral's method is to use dive teams to identify dislodged but otherwise mature and healthy corals and reattach them to the reef. The founders identify a restoration site, typically just offshore, where the ocean floor is 40 to 70 feet below the surface. Then they and a team of scuba-equipped volunteers scavenge the ocean floor for coral colonies that look healthy enough to be saved. Once they've assembled enough healthy corals, they reaffix them to the reef using standard marine epoxy.
It's a bit like if conservationists were able to salvage mature trees that had been downed in a hurricane or tornado. Large trees are much more valuable than saplings. They provide shade to people and nesting and foraging opportunities for birds and other wildlife. Mature corals are similar. The ability to replant these large specimens—some of which represent 30 years of growth—is significant. "That's immediate habitat," Garcia says. Demartini adds, "You watch fish come back and take up residence the next day."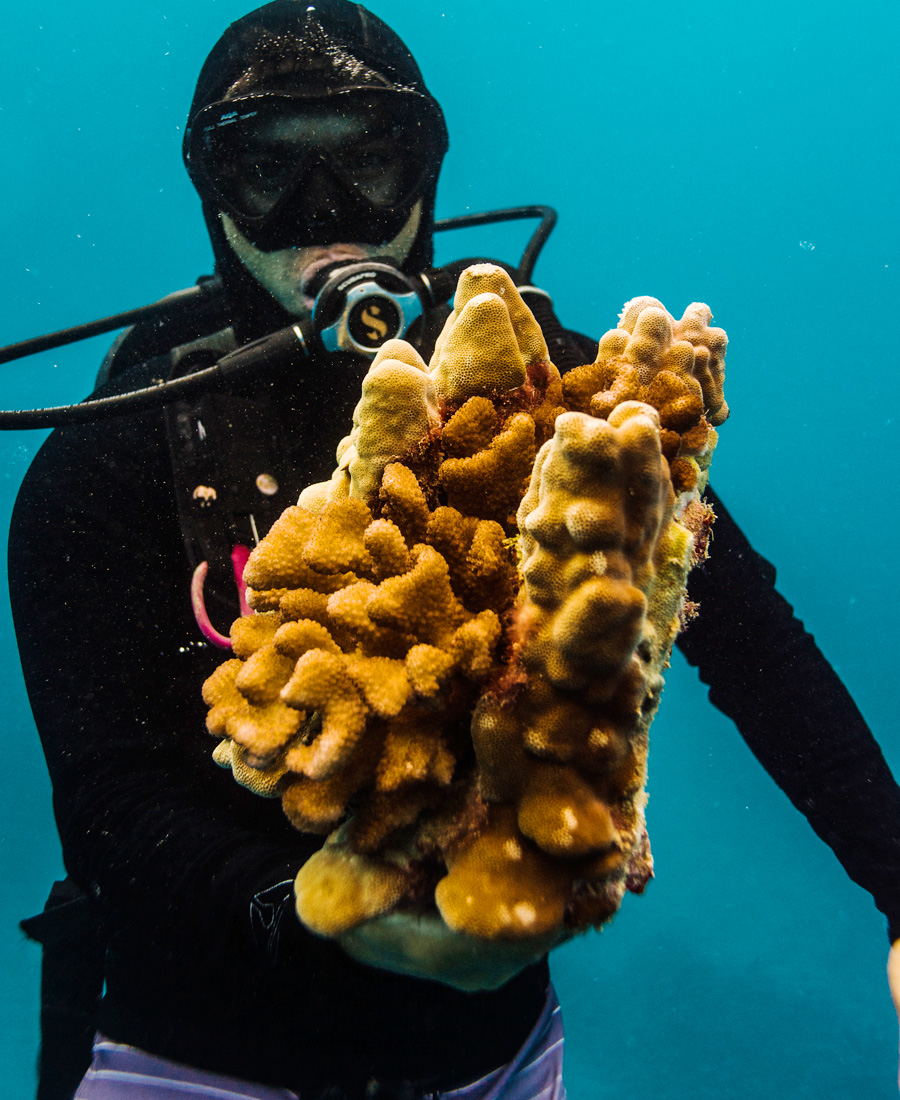 Garcia summarizes Kuleana's approach to restoration as, "You find something that's broken, you fix it." To date, the nonprofit has performed restoration work at four sites offshore of Ko Olina Resort on the West Side of O'ahu, each measuring roughly 50 feet by 50 feet. The founders know it's a drop in the bucket compared to what is needed to restore Hawai'i's degraded coral reefs. Statewide, cauliflower coral populations have declined by 90 percent. A 2018 report from the National Atmospheric and Oceanic Administration (NOAA) described the status of O'ahu's coral reefs as "impaired."
The team hopes to scale up at some point in the future, but for now it's focusing its energy on small-scale replanting efforts and studying those efforts to better understand why certain corals survive and others don't. "That's the importance of monitoring, to really understand what techniques are we using that make it effective?" Demartini says, adding that the group is collaborating with researchers at the Coral Resilience Lab and NOAA.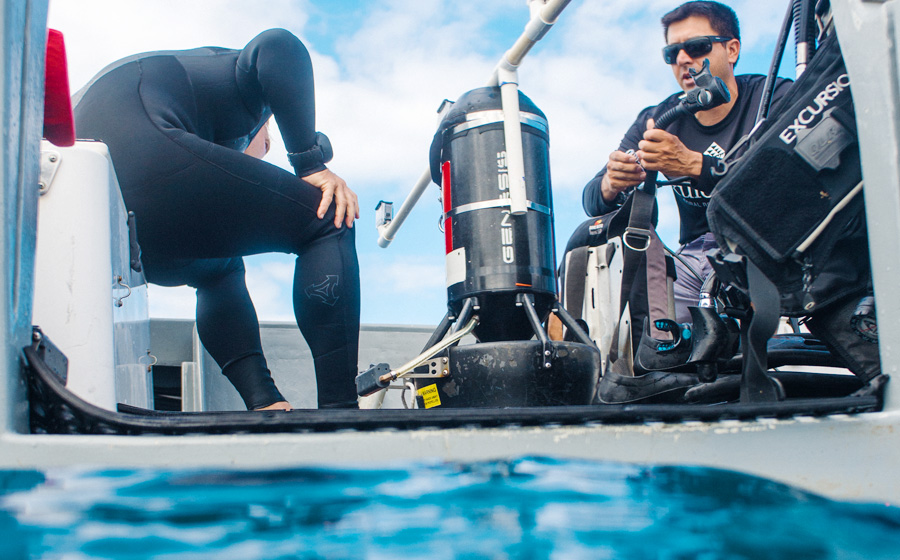 For Garcia, an unexpected result of starting Kuleana Coral has been fostering a newfound connection to his Hawaiian heritage. "Personally, I'm not really involved in Hawaiian culture. I grew up in it, but I don't speak it. I don't hang out with practitioners or anything," he says. "But this [work] has connected me to that community. I'm learning to speak a little bit. I'm learning about history. And I've grown a lot from it. It's changed me."