I grew up in Waiʻanae and, on paper, I'm nine generations deep—I'm sure there's more prior to that. I went to public school: Waiʻanae Elementary, Intermediate, and High School. In 10th grade you selected your career pathway, and I selected Hawaiian studies and natural resources.
I was really interested in a side program in voyaging. The school had a canoe called E Ala that was built in Waiʻanae in '81, right after Hōkūleʻa in '76. I gravitated toward that because of my love for the water. At the time, I was part of archaeology. I saw myself doing that for the rest of my life, until I started to get my feet wet with voyaging. Once I started doing that, I realized that this could be a viable thing for the rest of my life as well.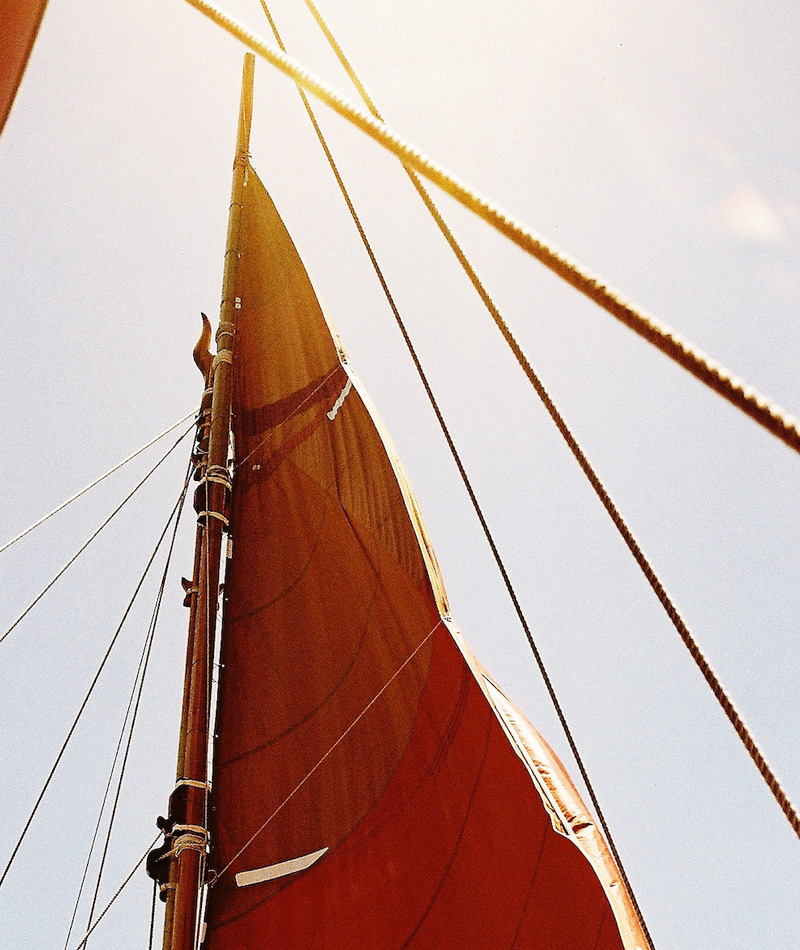 With E Ala we got to sail every day, going to the beach and getting credit for it. I remember one time we were at Sand Island, at the Marine Education Training Center, and Hōkūleʻa and Hawai'iloa pulled up. They had just come back from a training session, and we were there doing some work on E Ala.
I told Nainoa Thompson, "I want to sail on this canoe. This is the mother of canoes. How can I get involved?" I was only fifteen. He was like, "OK, let's go." I was like, "What?!" It was that simple.
That summer was my first time that I remember sailing Hōkūleʻa, from Sand Island to Ko Olina to Pōkaʻī, and then we would sail back. That's when the hook set in for Hōkūleʻa for me—the voyaging family.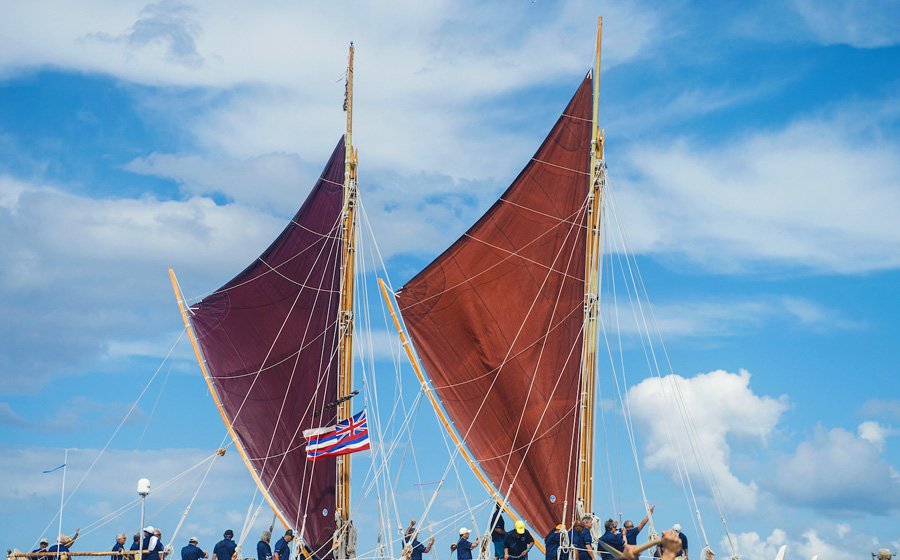 When I was in college in California studying digital filmmaking and production, I had this wild dream. It was basically like the canoes were calling me back home. We were in a bay with canoes from all over the world—I had never seen them ever in my life. When I woke up I was asking myself, "What was that all about?"
When I moved back to Hawaiʻi and got reconnected with the Polynesian Voyaging Society, we started training in 2008 for this thing called the Worldwide Voyage. We were going to run across all these canoes, and then come back with canoes from all over the world, creating this convoy back home. It was kind of a trip—the dream came true.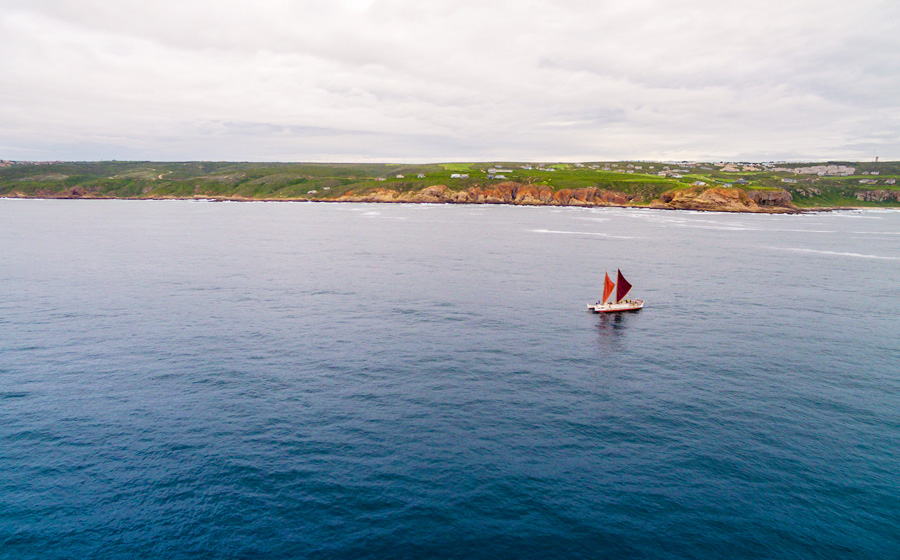 Sam Kapoi is an entrepreneur and filmmaker from Mākaha Valley who serves as a media specialist for the Polynesian Voyaging Society. He shares his dual passions for Hawaiian studies and media production on Instagram at @samkapoi