At Nā Kama Kai's new after-school program, the ocean provides a space to learn and connect to culture.
Learning doesn't always happen in a classroom. For nonprofit Nā Kama Kai, it takes place at the beach.
Founded in 2008 by Mākaha waterman Duane DeSoto, Nā Kama Kai has long been a pivotal bridge in connecting island youth to Hawaiʻi's ocean culture. A new City and County of Honolulu Grants-in-Aid award has allowed the nonprofit to further expand its popular ocean safety and recreation clinics to now include an after-school program, launched in fall 2022. At Hālau Nā Kama Kai at Pōka'ī Bay, participating children can attend five days a week, eat a free sack lunch, and get academic support—but it is the ocean that remains the program's main draw.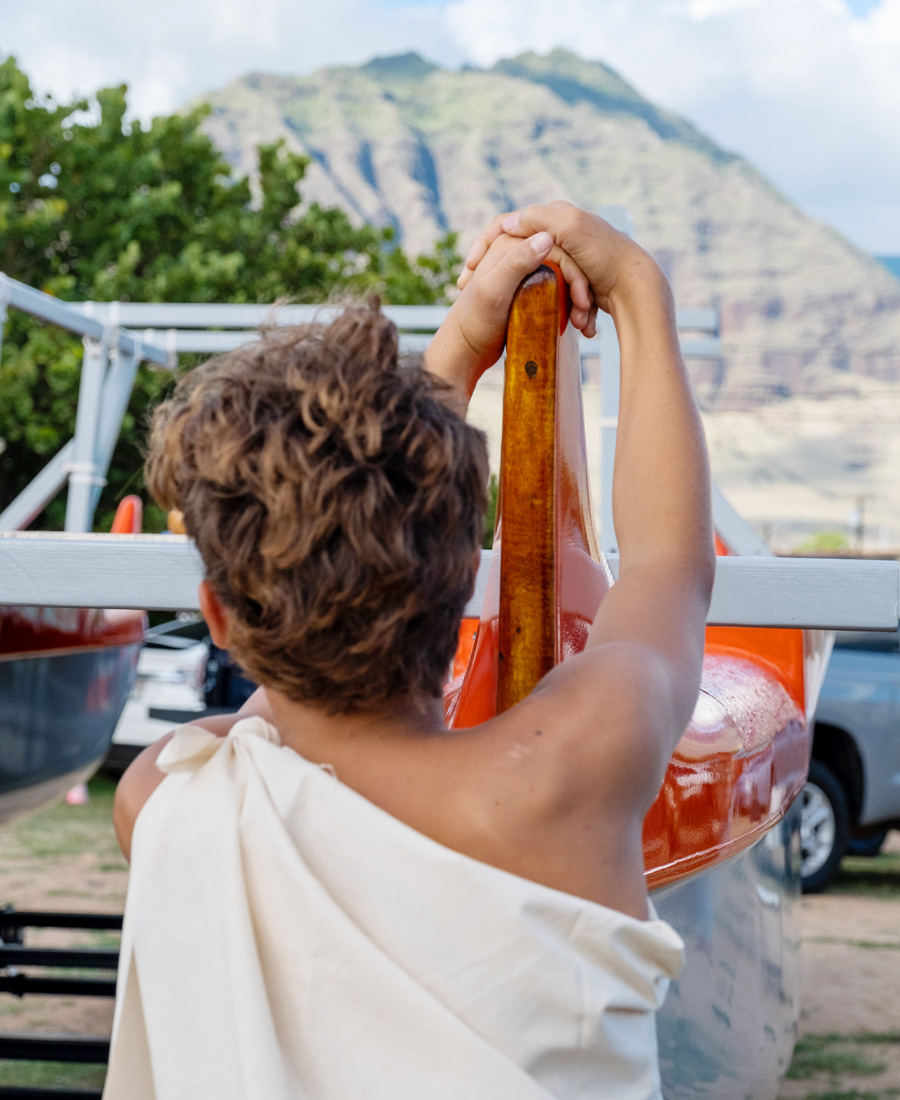 "We're creating conditions where we can connect keiki to the ocean, which is our mission," says Matthew Kauwe, Nā Kama Kai's chief operating officer. "We empower keiki by giving them skills in the ocean."
Throughout the week, program participants can spend afternoons surfing, swimming, and paddling. "We have a couple of girls who have been coming and getting surf lessons—they had never surfed before," Kauwe says. "And now, they're already standing up and having so much fun." This past October, the nonprofit unveiled its newest resource: a 30-foot, doublehulled sailing canoe, Kūmau. The wa'a will be a keystone to the after-school program's curriculum, a foundational tool to teach keiki traditional Hawaiian sailing and navigational skills, and one that provides a pathway to the Polynesian Voyaging Society. "This is going to be the community's canoe," Kauwe says.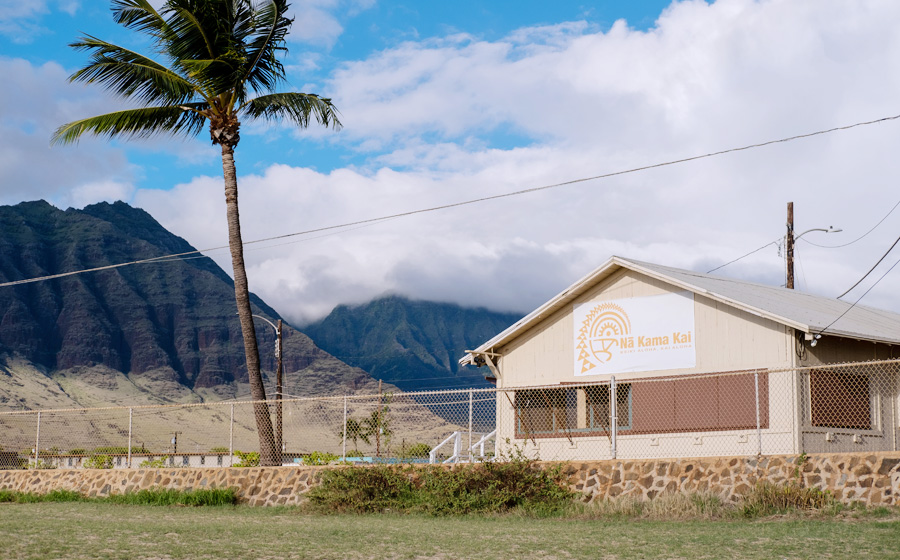 While Nā Kama Kai's after-school program is open to children island wide, it is especially geared toward the Waiʻanae district, an area of O'ahu with the highest proportion of Native Hawaiian households and most children per household. The area is also considered the poorest, with limited access to culturally relevant, ocean-centric educational opportunities for youth. Programs like Nā Kama Kai play an invaluable role in providing support and education to the community. "There's not just a standard approach to reaching a child, especially on the West Side or in lowincome communities," Kauwe says. "So if you can get creative and speak to the child in a language they understand and enjoy, there's so much more benefit."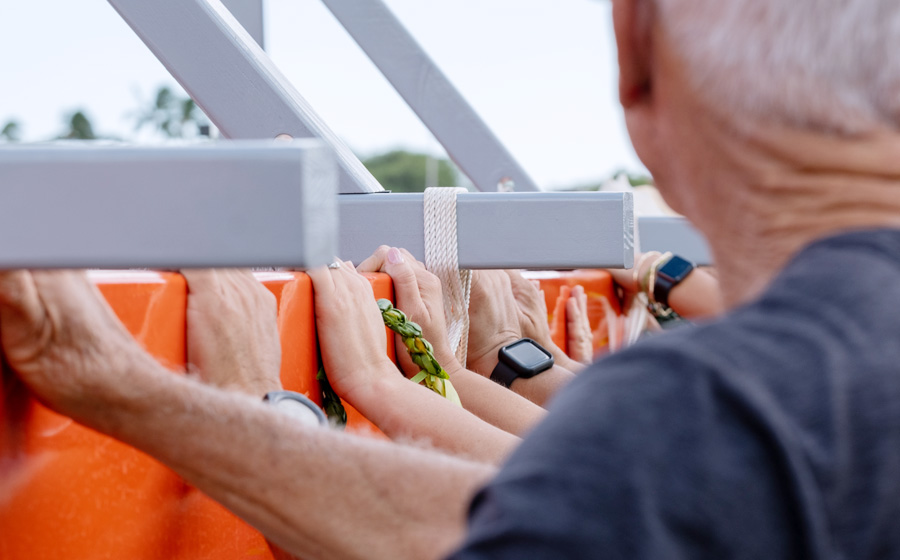 On a recent Friday, a trio of young teens helped to maneuver a small wa'a into the waters of Pōka'ī Bay. Seeing an incoming bump on the horizon, the canoe's crew moved into position, paddling with purpose. Suddenly, the wave surged and broke, propelling the wa'a swiftly forward. The teens laughed, their faces beaming with wonder, triumph, and glee. Out in the sun and sun spray, the moment felt magical, befitting the meaning of Nā Kama Kai's name: children of the sea.
For more information visit: nakamakai.org