Source: hawaiinewsnow.com
HONOLULU, Hawaii (HawaiiNewsNow) - For four months, Kirk Fritz and his teenage daughter, Bailey, have tread a lot of water, training for Sunday's Molokai to Oahu Paddleboard World Championship.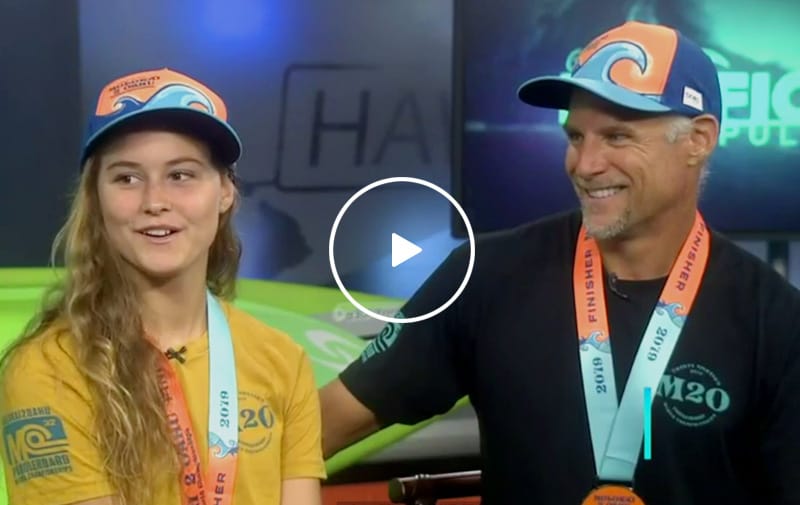 The two aren't racing to win, they're raising funds to feed hungry families through the Hawaii Foodbank. "It's always been on our heart to provide for those who don't have dinner on their tables, and might not even have a table to put a meal on," Kirk Fritz said.
Through corporate sponsors and individual donations, the father and daughter are trying to raise $7,000 for the food bank. "I'm really excited about it and I'm especially excited to do it with my dad. I think it's a really special opportunity," Bailey said.
Fritz is the director of Ko Olina Beach and Sports Club. Bailey is 14 and homeschooled. The father-daughter team has been been building up stamina and strength at the beach and in the gym. Kirk Fritz crossed the Kaiwi channel before, but Bailey is new to paddle boarding.
Team Fritz's strategy to paddle the 32 miles from Molokai to Oahu is to do alternating 30-minute legs using one 12-foot paddleboard. Deeper in the crossing, depending on how they feel, the switch-offs will happen more frequently and eventually get down to every 10 minutes.
Kirk Fritz wants Bailey to paddle the last leg so she can cross the finish line.