Source: press.fourseasons.com
From bespoke couples spa treatments and energy sessions to intimate jewellery making classes, Naupaka Spa & Wellness Centre offers the ultimate romantic escape.
This Valentine's, celebrate love and friendship at Four Seasons Resort Oahu at Ko Olina. Whether celebrating love as a couple, with a group of friends, or treating oneself to much needed self-care, Four Seasons Resort Oahu at Ko Olina has curated a collection of unforgettable experiences at Naupaka Spa & Wellness Centre to relax, reset and reflect. Between special couples treatments that evoke romance or an energy cleansing session to a unique jewellery making workshop, celebrate life's simple pleasures during the season of love.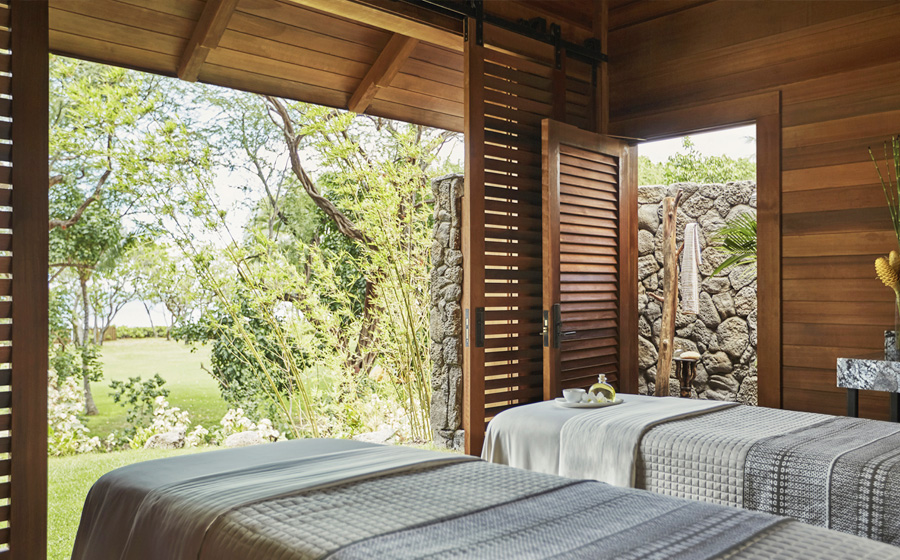 Pure Love
Throughout the month of February, treat a special someone to an unforgettable and romantic individual or couple's experience at Naupaka Spa & Wellness Centre. Book the Pure Love experience and enjoy an 80-minute couples treatment at the tranquil Outdoor Hale.
The experience includes:
• A 20-minute sugar and Hawaiian salt scrub
• A 50-minute massage
• Two glasses of champagne and a dessert amenity in the relaxing garden
The Pure Love experience is USD 580 per couple or USD 290 per person for a 70-minute treatment. The experience is available throughout the month of February 2023 and reservations are required.
Green Tea Leaves Design – Ring Design Workshop
Offered exclusively at Naupaka Spa, join jewellery designer Tiffany Lee of Green Tea Leaves Design to create a cold-formed ring in 14K golf fill. Lee, who is an architect by trade, showcases minimalist and clean lines throughout her jewellery collection. Learn basic jewellery making skills and techniques throughout the one-hour workshop creating a custom ring. The workshop is offered on February 12, 2023 between 11:30 am and 2:30 pm and is USD 150 per couple. The intimate workshop is available for Naupaka Spa guests who have booked a treatment.
Couples Sacred Heart Guided Meditation
Join energy healer Pi'iali'i Lawson to activate the sacred heart through this energy practice for couples. The 30-minute private couple's meditation explores grounding one's energy and deepening the connection between partners. The meditation is USD 150 per couple.
Energy Realignment Healing
Guided by the Ho'oloa method, experience a quantum energy healing session with Pi'iali'i Lawson that combines the ancient wisdom of energetic realignment and the balancing of our energy centres. The session aims to move, re-align and balance discordant energy stored within the energetic body to support healing and an awakening journey. The session incorporates intuitively guided healing touch hand placements on the energy centres and parts of the body to send loving sourced energy, along with the use of crystals placed on the body, breathwork, and sound healing tools. The 90-minute session is USD 420 for couples or USD 210 for individuals. Individual and group sessions available.
To book, contact Naupaka Spa & Wellness Centre at Four Seasons Resort Oahu at Ko Olina at +1 (808) 679-3201.
Four Seasons Resort O'ahu at Ko Olina
92-1001 Olani St, Kapolei, HI 96707
For Reservations Contact +1 (808) 679-0079
Visit: fourseasons.com/oahu/