Source: press.fourseasons.com
Celebrate love with an intimate, elegant ceremony that combines the elements of a traditional wedding with today's modern virtual landscape.
With the new year comes new love stories, new engagements and new opportunities to honour storybook weddings in a romantic, yet safety-conscious setting. Four Seasons Resort Oahu at Ko Olina, a transformative and private destination resort on Oahu's tranquil western coast, ushers in a year of new beginnings with a bespoke micro-weddings package that mirrors the heartbeat and excitement of love. Designed for the modern couple, the Love Story micro-wedding package honours couples' dreams of celebrating an unforgettable marriage in today's new safety-conscious and intimate environment, matched by the allure of a remote destination wedding in paradise.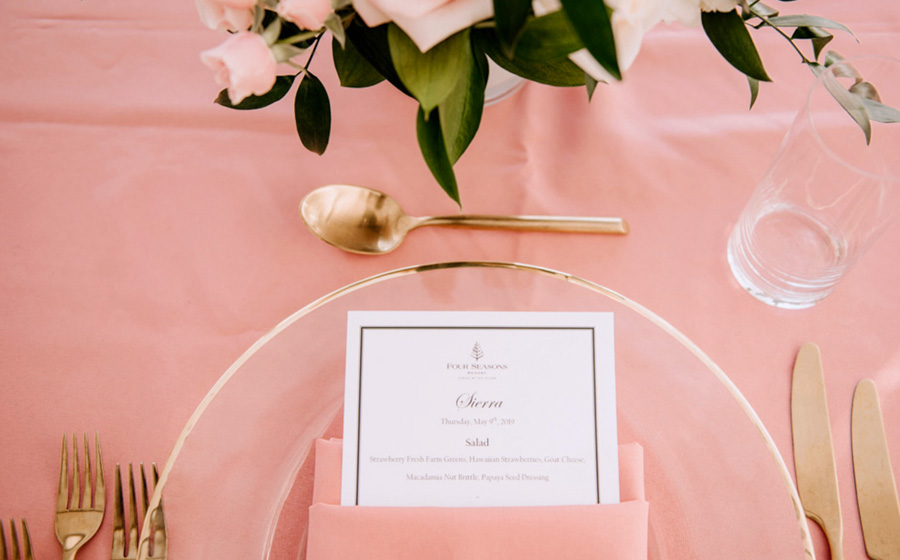 "While micro-weddings are in response to the global change in the weddings and special events landscape, Four Seasons Resort Oahu specialises in these very unique, small-scale elegant events due to our striking destination here in Hawaii," notes Amanda Douglas, Director of Catering and Conference Services. "With year-round sunshine and our idyllic outdoor setting directly on the beach, Four Seasons has long been a romantic backdrop to host weddings of all sizes, especially micro-weddings – which gracefully preserve the traditional aspects of larger weddings, except on a smaller scale."
Micro-weddings are composed of less than 50 guests and are a balance between large-scale weddings and elopements. Micro-weddings still maintain the customs of traditional weddings, including the ceremony, reception, first dance, cake cutting, and more, yet with less guests in attendance.
Building on the excitement of a destination wedding, micro-weddings at Four Seasons Resort Oahu at Ko Olina are all the more special with additional aspects of the event – ranging from the abundance of Resort activities including ocean adventures and cultural immersion for the intimate group of guests to experience together to the innovative technology to transport family and friends from afar to share in the special moments of the nuptials. Through the Resort's state-of-the-art audio-visual system, couples can provide links to guests to witness and join in the festivities throughout the duration of the special occasion.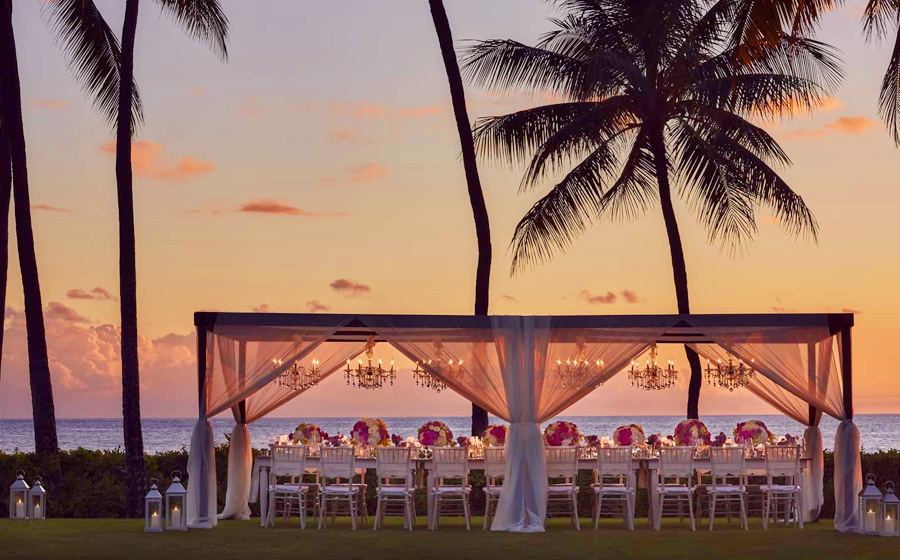 The Love Story package starts at USD 15,000 and includes the following:
• Designated Four Seasons Wedding Specialist
• Virtual ceremony live streaming
• Oceanfront location
• Personal flowers for couple
• Officiate
• Printed marriage license
• Four hours photography
• Three hours soloist
• Customised four-course menu for ten guests
• Custom wedding cake
• Dedicated, private event staff
• Louis Roederer, Brut, France Champagne toast
• Romantic outdoor fairy lighting

"The Love Story package combines the very best in a bespoke, curated wedding with the ease of thoughtful planning in part by our expert team of wedding specialists, technology-driven expertise and responsible approach," says Douglas.
For additional wedding inspiration, Four Seasons Resort Oahu at Ko Olina hosts The Guest List – An Intimate Guide to Wedding Inspiration, a bi-weekly curated social series on Instagram Live that features a range of important wedding planning topics to consider, such as selecting the perfect venue and engagement photos, floral design and more. The Guest List is featured on the Resort's special events handle, @FSOahuEvents, and aims to answer and serve as a valuable resource for planning.
Located on Oahu's sun-drenched and unspoiled western coastline, Four Seasons Resort Oahu is set within the exclusive and private resort community of Ko Olina, covering 642 acres (260 hectares) and fronting an expansive and pristine white-sand beach anchored by four protected lagoons teeming with marine life. The Resort presents a world of redefined luxury that rivals the senses. It is an inspiring backdrop for unforgettable events – from exchanging vows on the beach to walking down the aisle in the Resort's sun-lit Wedding Chapel overlooking the Pacific Ocean, happily ever after begins at Four Seasons Resort Oahu.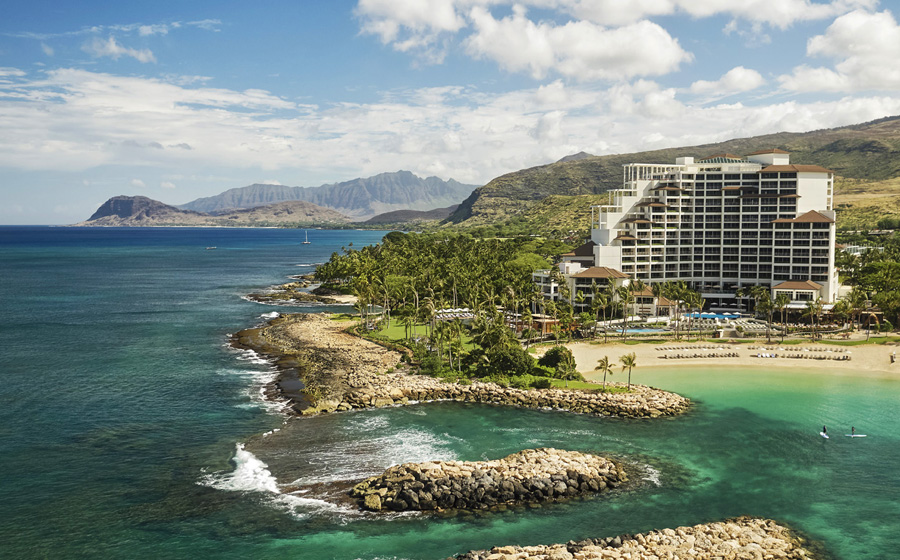 To learn more about the Love Story micro-wedding package, along with the collection of other Four Seasons events or elopement offerings, contact the Resort's wedding specialists at Weddings.oahu@fourseasons.com or by calling (808) 379-3270.
Four Seasons Resort O'ahu at Ko Olina
92-1001 Olani St, Kapolei, HI 96707
Contact +1 (808) 679-0079
Visit: fourseasons.com/oahu/
Check Room Rates & Offers
More Wedding at Four Seasons Resort O'ahu