With ample sun, sand, and pristine blue water, Tracks is a beach lover's delight—but it's the surf where Tracks truly shines.
Across from the Hawaiian Electric Company processing plant near Nānākuli, colorful tents line the sand, despite the early hour. Local surfers congregate in the parking lot, offering warm greetings and handshakes before turning eager eyes to the horizon. There's a palpable excitement in the air: A sizable Northwest swell has been forecasted for the leeward coast.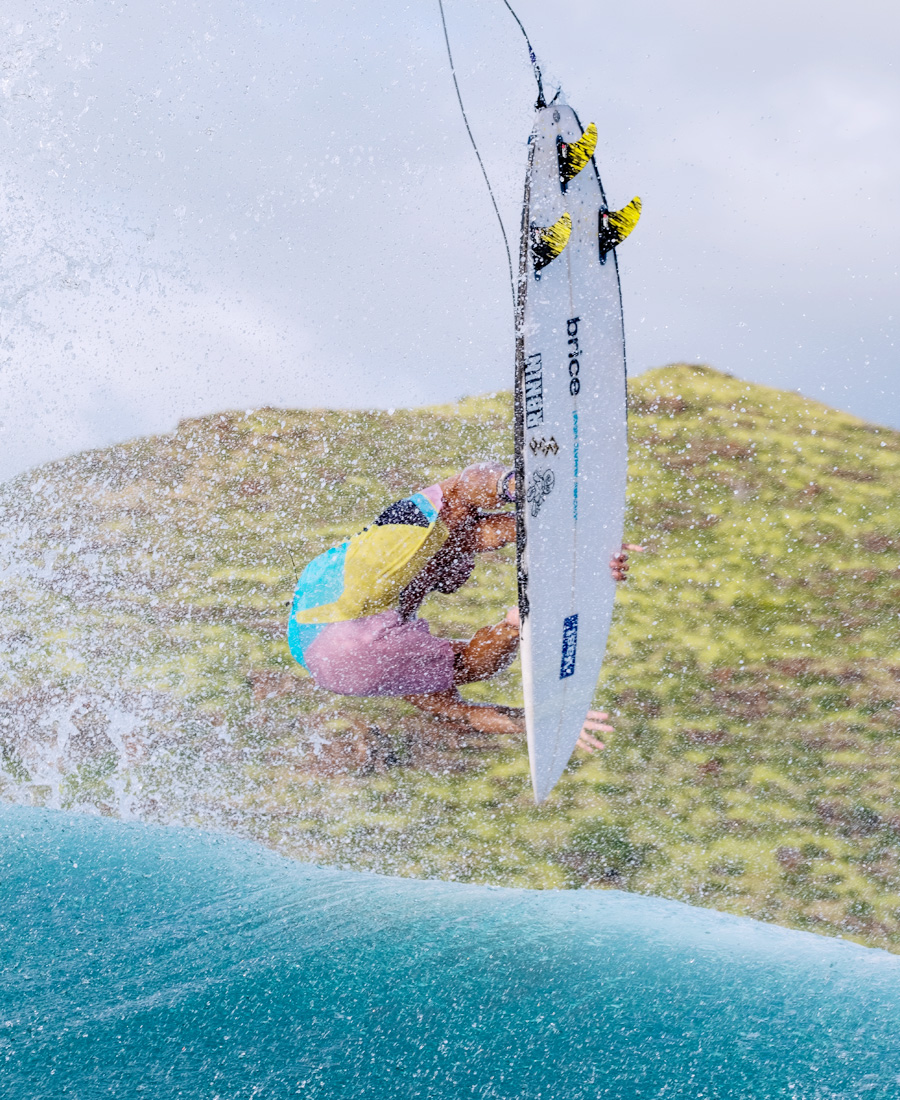 Surf is on the way for Tracks Beach.
Named after the train tracks running parallel to the shore—remnants of Hawaiʻi's sugar plantation era, when railcars hauled cane harvests along the coastline—Tracks has long been a favorite surf spot for West Side surfers. Although considered a traditional reef break, Tracks' uneven reef lends nuance to conventional wave formation, resulting in a smorgasbord of wave-riding options: long, punchy righthanders that hold their form; a middle stretch of shifting peaks; short, hollow tube rides demanding quick entries and even quicker exits (a requisite for unwanted encounters with dry reef).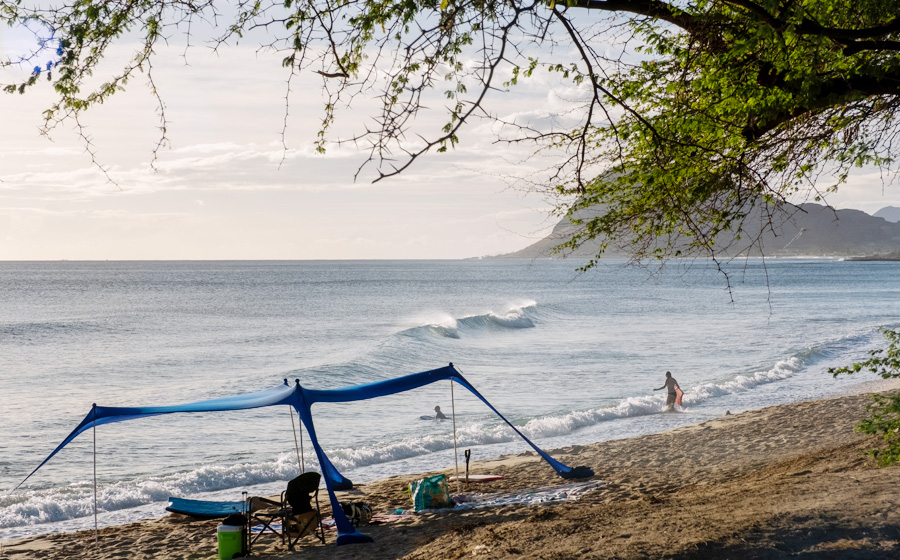 Such versatility provides for a grand stage for ample wave-riding styles and moves, earning the break its reputation for highperformance surfing. "Tracks is a rare and unique wave," says John Quizon, a City and County lifeguard from Mākaha who first began surfing Tracks as a young kid. "It's mix of everything—airs, barrels, and countless turns—it's really one of the West Side's top waves."
When massive swells blow out other surf breaks—making waves too large and conditions too wooly—Tracks' ability to maintain power, form, size, and accessibility is welcomed by those still hungry for large surf. Tracks' regulars, however, know to stall a day or so to allow the sand to move around. Doing so makes the wave more "crisp" and therefore even more fun, explains Quizon.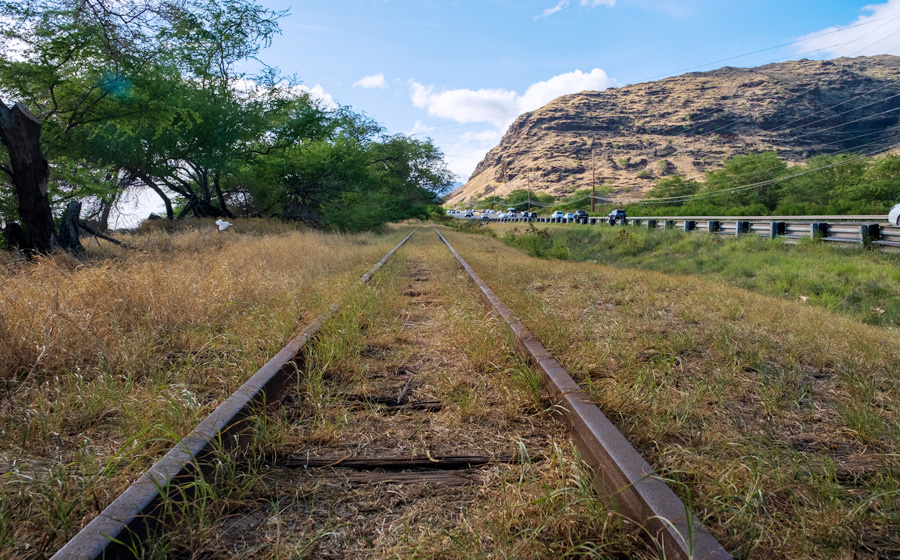 During the winter season, Tracks' lot tends to fill quickly, and the overflow of cars spilling out onto the shoulder of Farrington Highway is a sure sign that surf is underway. On days like these, Tracks draws an impressive crowd of both surfers and spectators alike. Quizon advises beachgoers to arrive early. "When it's 3 to 4 feet, it's best to be there before the sun comes up," he says. Once there, set up a beach chair, lay out a towel, or pull down the tail gate for impromptu seating: The Tracks' surf show is set to begin.