Ha'i mai 'o Kēanuenue DeSoto no nā lanakila me nā 'īnea i hekau ihola ma luna o kona ala iā ia e puka a'e ana i kona wā 'ōpiopio ma ke 'ano he haku lole.
When I was younger, there was a lot I was trying to figure out. But one thing was certain: I knew my 'i'ini (desire) was to create. I love to make stuff. I love painting, drawing, writing, music, and especially sewing—it's so freeing and empowering. In elementary school, I remember wanting to make my own clothes, so I would just pick a fabric and see where my sewing took me. I made skirts, shirts, bags, everything. Later, I found myself glued to a sketch pad drawing every variation of any design I could think of. And just like that, I fell in love with design too.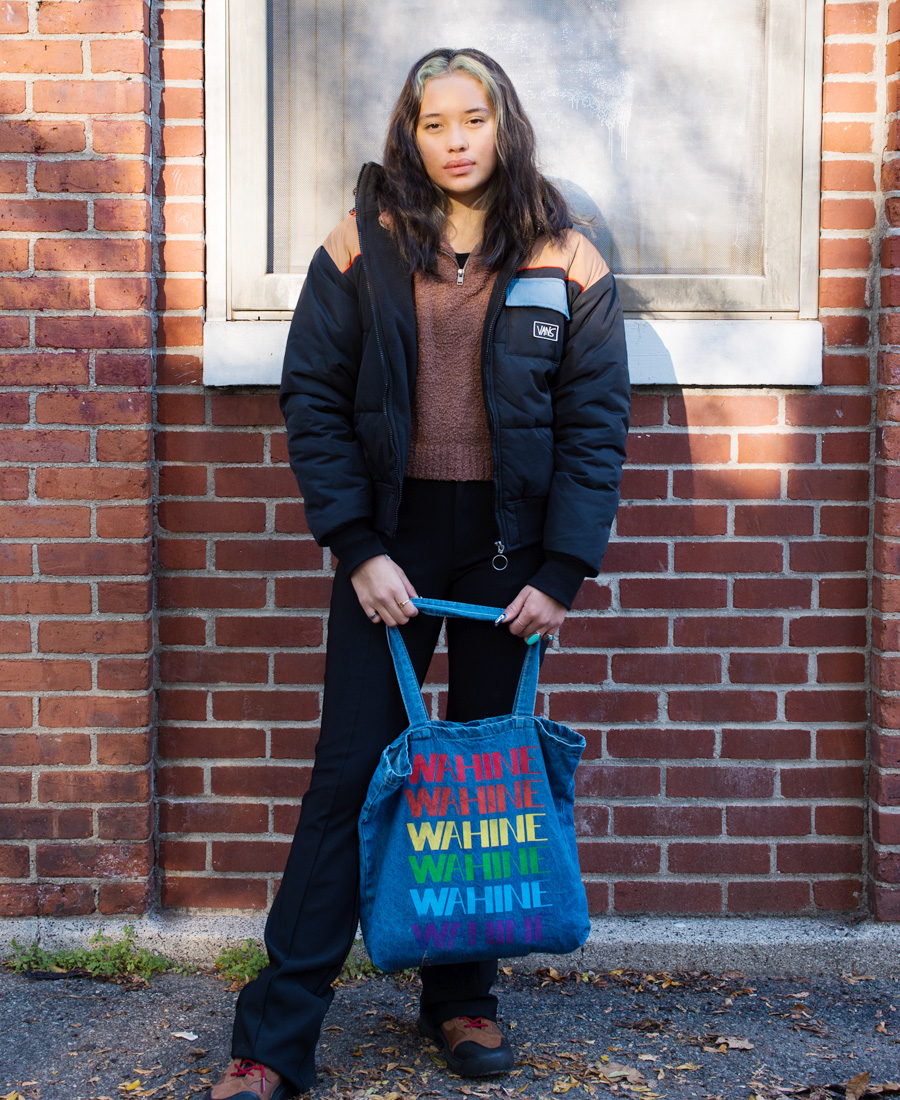 In 2015, I debuted my first line, Mākaha Fierce, in my first fashion show. I had been working for months creating and planning for it. The night before the show, I needed to stay up late and finish my looks for the next day. I remember not even being tired. The show was a success, and the process taught me that even if something takes days, weeks, or years, it will all be worth it in the end.
As a young designer, I've faced some challenges too. In middle school I had to leave early one day, and I remember telling the office lady that I had something to do for my business. Her response was, "You're too young to have that much responsibility." And I just laughed because there was really no other way of responding politely. I've never forgotten that day. It makes me think about the limits we put on ourselves and how they can affect your life. But for me, my business has never been a burden. It is always an amazing opportunity.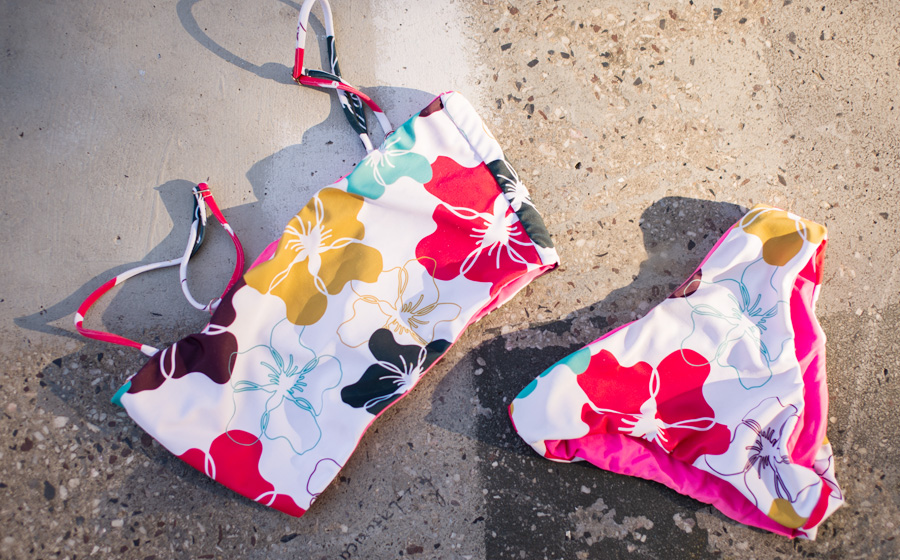 Another challenge I faced was having to sew swimsuits for a pop-up event after my first show. I had sewn 100 suits, and I did not enjoy it. Afterwards, I decided that if my business was going to be successful, I needed to find a manufacturer. Finding a local manufacturer was important to me, and I thought it would be easy to do, but I was incredibly wrong. After looking for nearly 17 months, I was ready to give up. During this time I produced small lines, opened fashion shows for other designers, and worked a lot with my mentor Kini Zamora. I even traveled to New York for New York Fashion Week. When I received an email from my dad connecting me to his friend's wife who owned a manufacturing company, I was so excited. She fell in love with my story and agreed to manufacture my suits. That was a huge stepping stone for my business, not only elevating the quality of my line but increasing my business capacity.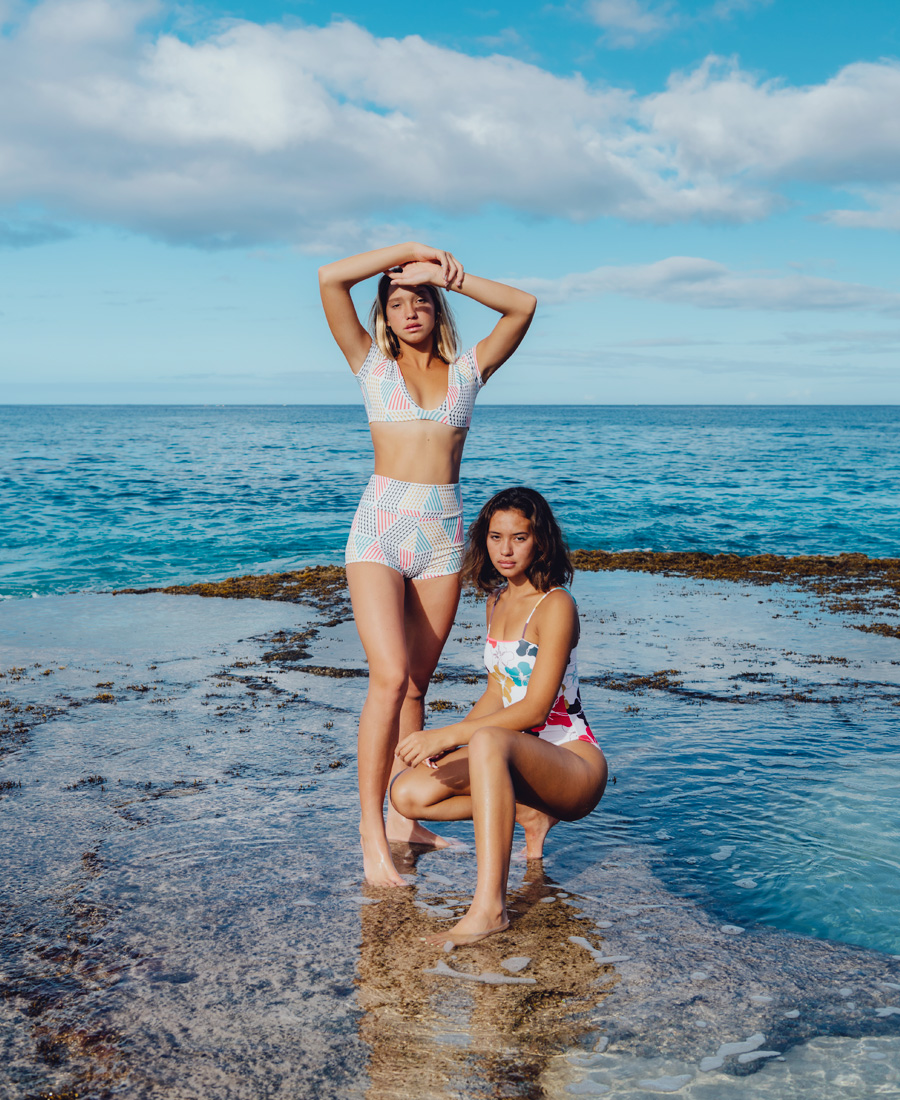 Now, I am a freshman at Parsons School of Design in New York City. Studying fashion is invaluable to my career as a designer. I love going to school at Parsons. Imagine a kid in a candy store—that is exactly what it feels like for me. I enjoy every project, and some of my hardest classes are actually my favorite. Being at Parsons means being able to learn while being a part of the industry. I feel so lucky to be here.
Whenever I create, I find the purest form of who I am, and I can completely present myself as me. But I also see that designing has moved beyond just doing it for myself. To me, being a Hawaiian designer means to be pa'a (steady) in the ways of our kūpuna (elders) and to design and create in ways that are responsible and sustainable.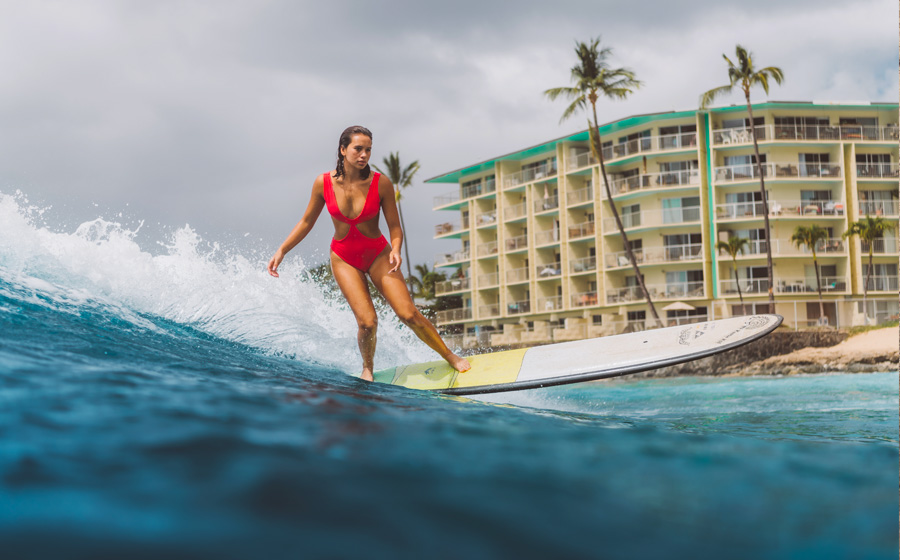 Our kūpuna learned from the land, so I try to do the same. I continually draw inspiration from my culture and nature, and I give them new life through my designs. And now I get to share that with others too.
Keānuenue DeSoto is an 18-year-old fashion designer from Mākaha. Her swimwear brand, Anu Hawai'i, received the Small Business of the Year award by the Council for Native Hawaiian Advancement in 2017.
To learn more, visit anuhawaii.com