Source: forbes.com
Food in Hawaii tends to be pretty fabulous. An abundance of fresh fish, local produce and a diversity of food cultures tends to guarantee many delicious meals. The Four Seasons Oahu at Ko Olina has elevated dining to a very special experience and a variety of options means you never have to leave the property. If you are not staying there, the hotel's restaurants warrant an excursion.
Mina's Fish House
This may be the only restaurant in the world with a fish sommelier. The sommelier is here to introduce you to local fish and help you select your perfect meal. Then, James Beard Award-winning chef Michael Mina will cook up your selection and create a fabulous line-to-table experience. Mina's fish house is an updated version of the Hawaiian fish house, where friends and family gather at the end of the day to enjoy a beachfront meal. This is the place to enjoy a fabulous char-broiled shellfish platter of Kona lobster, King crab and Pacific oysters. The raw bar incudes Ahi with Asian pear and ginger-lime Hamachi.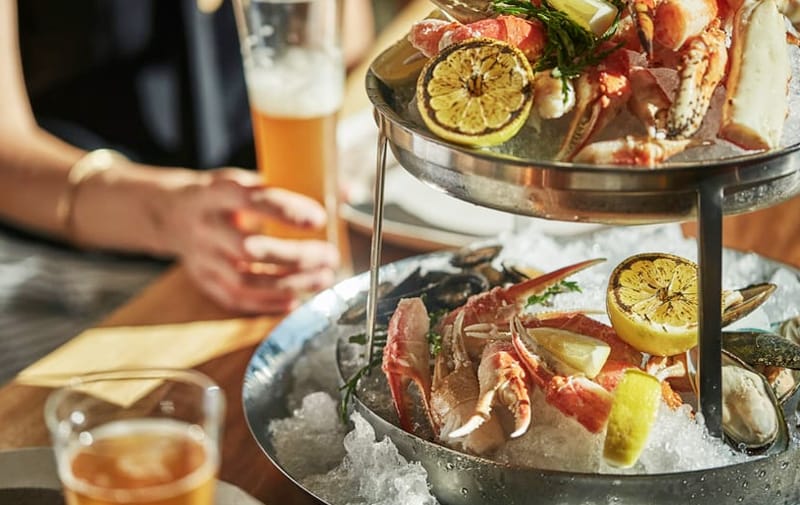 It is hard to choose between the mains: phyllo-crusted butterfish with lemon mascarpone, the lobster pot pie with baby root vegetables and the black garlic and miso black cod are all delicious. Everything goes well with the crispy cauliflower and the duck-fat French fries. And why not end the meal with the lime chiffon cake and some Rishi tea. A terrific happy hour menu is also available.
Noe
Noe may just have the best Italian food on the island. This authentic Italian restaurant is ideal for all guests. The glamorous, outdoor space is lit with lovely round lanterns, giving it a romantic vibe. But the fact that it is outside provides lots of space for younger diners to roam around.
But the real reason to visit is the food. The menu is filled with local seafood, exceptional meats and homemade pastas. Italian classics include veal Milanese (probably the best I've ever had), braised beef meatballs and a new classic—spaghetti Pomodoro served with half a Kona lobster. For a lighter starter, try the Ahi tuna with arugula paste or the salmon confit with cauliflower and hazelnut. The tagliatelle with mushrooms and truffles is superb and fresh ravioli is made every day. Meat lovers can indulge in short ribs with foie gras and cacao nibs, roasted lamb with chestnuts and lemon confit or a porterhouse steak with salsa verde. There is also a fabulous tasting menu, gluten-free pasta and a very sophisticated kids' menu. Desserts are authentic and Noe boasts one of the best Italian wine lists in Hawaii.
La Hiki
Meat lovers will be thrilled to discover one of the island's great steak houses. La Hiki is located poolside and combines Hawaii's beach vibe with an incredible menu. Dinner can start with fun dishes to share, including a charcuterie plate of house-made cured meats, some deviled eggs, wok- fried garlic shrimp or crab cakes with preserved lemons. Next, why not indulge in a poke tasting of ahi tuna with yuzu, spicy Hamachi with avocado, shrimp cocktail with lemon or a vegetarian option.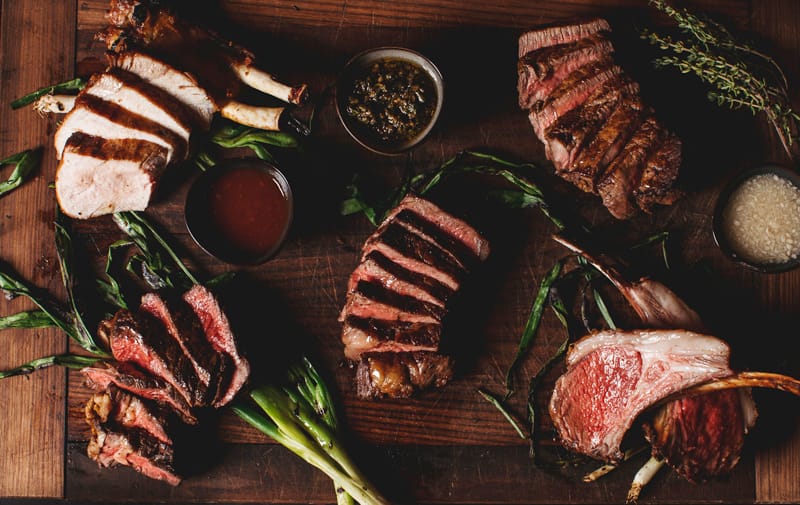 But now let's focus on what you really came for—some amazing steak. La Hiki has an incredible selection of meat from around the world. You can indulge in Australian Wagyu, Japanese Wagyu, strip steak, filet mignon, bone-in ribeye, and local, grass fed beef. Feel free to supplement your choice of steak with some very tasty sauces, including: Béarnaise butter, oxtail demi-glaze, chimichurri, fresh horseradish, AFU steak sauce or a red wine reduction.
Four Seasons Resort O'ahu at Ko Olina
92-1001 Olani St, Kapolei, HI 96707
For Reservations Contact +1 (808) 679-0079
Visit: fourseasons.com/oahu/
View All Dining Options