Source: forbes.com
The attentive folks at Four Seasons Resort Oʻahu at Ko Olina know that without considerable planning and care, a family vacation can become quite stressful. Different generations have different wants and needs, and what's relaxing to mom and dad might bore the kids and feel like too much for grandma.
Keeping everybody happy all the time isn't realistic, even on a sumptuous Hawaiian vacay, but the 370-room Four Seasons on Oʻahu's rugged western shore is aiming to try. A new guest offering called the Specialty Suite Lifestyle program takes a proactive role in keeping extended families (or traveling friend groups) satisfied no matter what any one person's idea of a great beach day looks like.
At Four Seasons Resort Oʻahu at Ko Olina, that starts with the hotel's four specialty suites—the Penthouse, Presidential, Residence, and Pacific Suites. These are more like residential apartments with multiple indoor/outdoor spaces, including some with private plunges and decks, that provides plenty of room for up to six adults, and offer some of the finest coastal views in Oʻahu.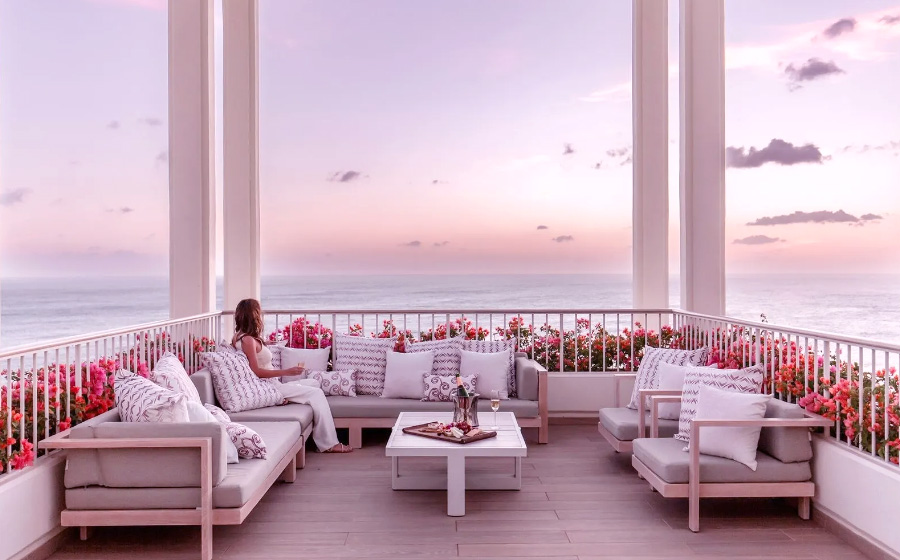 But it's the curated collection of bespoke experiences and amenities that makes the program a game changer—and all those details are coordinated by a dedicated staff member, or "grandma whisperer," as I like to call them. The peacemaker is in charge of juggling the needs of teens and Boomers, moms and great-aunts, and without a single guest losing a moment of chill time.
To find out more about the program, I checked in with Jason de Vries, resort manager for Four Seasons Resort Oʻahu at Ko Olina, for the behind-the-scenes lowdown on a very special family program.
What's the origin of the Specialty Suite Lifestyle Program and how do you see it as a differentiator for the property?
Jason de Vries: Post-pandemic, there's this trend among families for multiple generations to want to travel together. Family travel always existed but now it's really big, maybe because so many of us spent time together as families during COVID—or missed spending that time together. So, now, grandparents want to join on trips; we're seeing three generations and sometimes four generations. It can be really challenging to suit the needs of different age groups if you're planning the trip by yourself and having to do all the coordinating, or maybe cook for everyone, when you get there. We thought, what if we take care of all the arrangements and make it easy from beginning to end, so families can come together and not worry about logistics?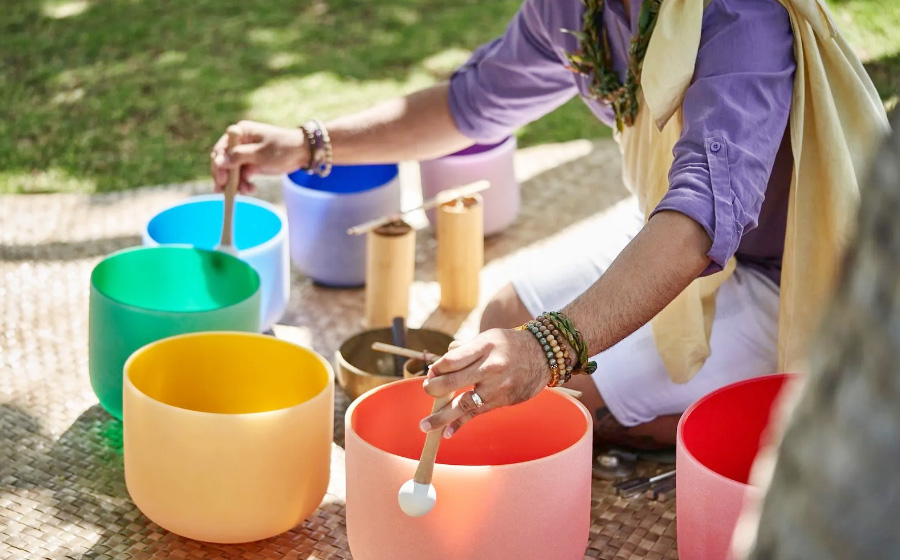 How does the resort make it all happen?
Jason de Vries: As part of the package, you get a private concierge, who connects early on with guests to say, what's important to you? How can we make this effortless? What do you envision for your ideal vacation in Hawaiʻi? With multiple generations, we zero in on an itinerary that will work as well for the 13-year-old in the group as for the 72-year-old.
What kinds of activities work across generations?
Jason de Vries: We established a program called Wayfinders that brings in a lot of outside artisans and vendors on Oʻahu. We might engage teens in the group with a one-day skate camp, where they'll have lunch and learn to skate. Maybe they have no experience doing that, but here's an Olympian skater with a shop in Honolulu who comes in with skates and ramps for a once-in-a-lifetime experience. While those kids are having fun, their parents can go play pickleball or have a romantic picnic on a white sand beach. Grandma, meanwhile, can sit by the pool if she wants and watch the younger grandkids as they splash around in our Kids for All Seasons program.
What are the guest experiences unique to the Specialty Suite Lifestyle Program?
Jason de Vries: We have an in-suite private experience with a local healer who does an amazing and relaxing Mu Hala Sound Journey. The healer brings in crystal sound bowls and chimes for a journey that is peaceful and spiritual, almost like a spa treatment. We'll also do an evening experience we call Stars Above Hawaiʻi that is all about stargazing. It's done in the suite. Our resident expert will come in and teach guests about Hawaiian star lines and ancient Polynesian voyaging, and also give them a chance to view the planets and stars in the clear Hawaiian skies. Plus, all the custom amenities, including daily access to a cabana or daybed, a private fitness or tennis session for each registered guest, a Jeep rental for a day to explore the island, two 80-minute spa treatments, and things like a private Peloton bike in the suite.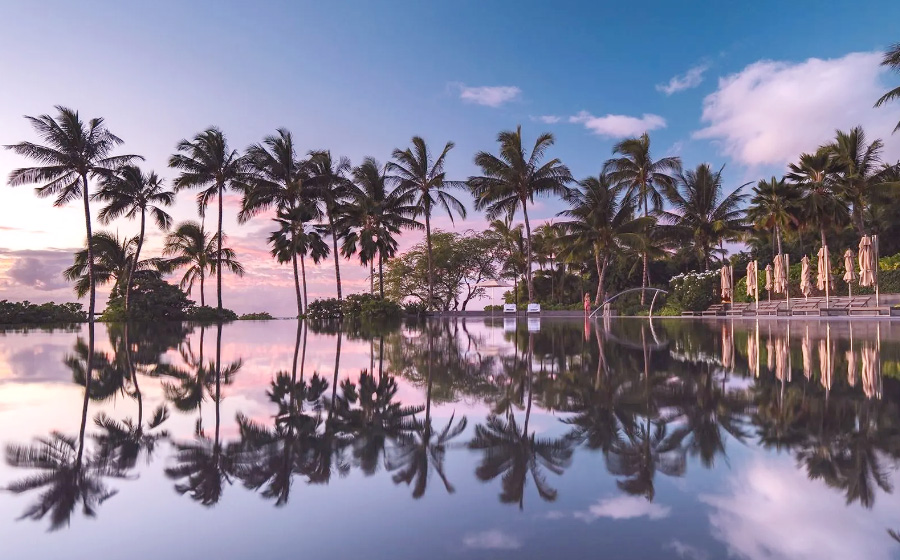 Okay, so what's the wildest guest request you've fulfilled as part of the program?
Jason de Vries: When you have a dedicated person making stuff happens, it's easy to fulfill most requests, but some of them are a little more challenging. We brought a pony to the hotel for a little girl after a ride fell through at the ranch where she was supposed to go to. She was really young and she really wanted a pony ride, so we made it happen. She rode the pony around this huge lawn on the back of the hotel that it's normally used for event space, and I think it might have been the happiest day of the little girl's life.
Four Seasons Resort O'ahu at Ko Olina
92-1001 Olani St, Kapolei, HI 96707
For Reservations Contact +1 (808) 679-0079
View All Offers