The black swans have always been part of the story here at Ko Olina. The swans were brought here in 1990 by the original developer and owner, Japan Airlines, when the golf course first opened. Because swans are not native to Hawai'i, they needed to jump through a lot of hoops with the Department of Agriculture to bring them in. It's very prohibitive in terms of rules and regulations and cost. We're grateful that they did, as the black swans are an integral part of the experience of anyone fortunate to live, play, visit, or work here at Ko Olina. We have many other birds that also call Ko Olina home, including night herons, egrets, 'alae kea (moorhen), coots, and Hawaiian ducks, not to mention the golden plovers, mynahs, and cardinals. However, our black swans are certainly the star of the show. They really are lovely, majestic birds and a natural fit with the beauty of the surrounding course and resort.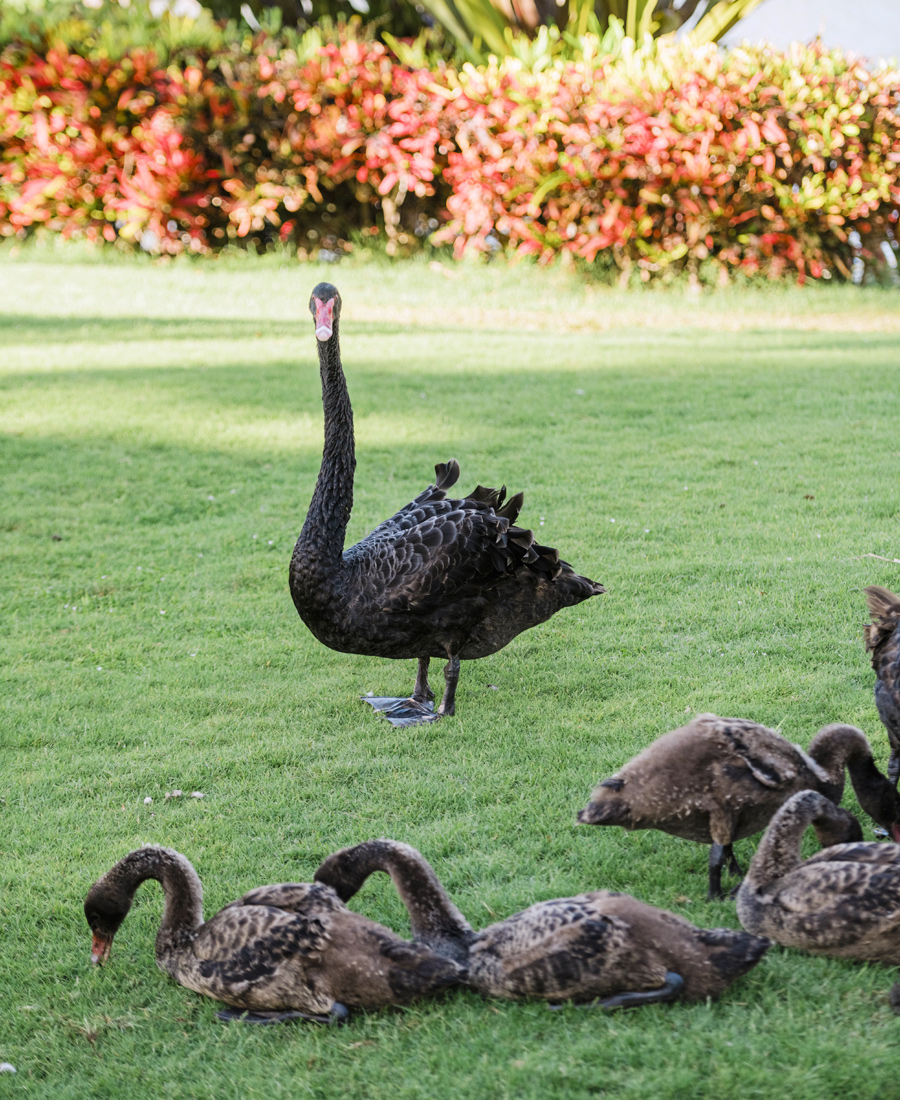 Currently, we have around two dozen swans. Rick Bauer, our golf course superintendent, and our maintenance staff take great pride in taking care of the swans, which includes feeding them a special veterinarian-prescribed diet daily. Our entire staff feels like the swans are part of our family, and a lot of our resort residents do as well. If one is hurt or seen off of the golf course, we'll often get calls or texts from multiple concerned residents.
Because the swans are such large birds, some folks are naturally afraid of them. They'll ask us if they are dangerous and we say no, just respect them, give them their space, and they won't bother you. Kind of like people, huh? Our swans, in fact, are pretty tame and gentle. Periodically I'll bring my five-year-old grandson to the golf course, and they'll eat right out of his hand. Swans with babies will be very protective, however, and if approached, will try to scare a person off by flaring out its wings to make itself look bigger, a natural defensive move that simply means, "Hey, please leave me alone."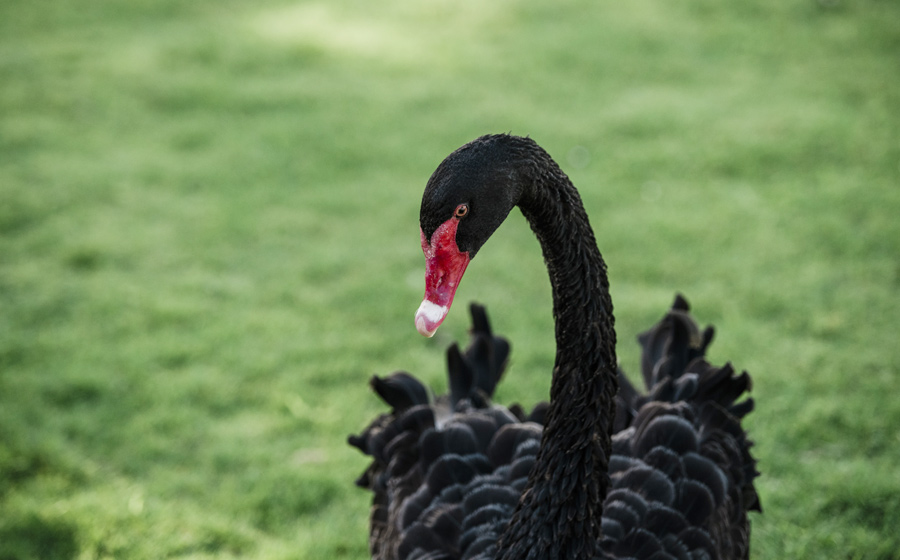 This past spring, we were really excited to welcome four new swans to the family. The babies are now about three months old. The parents are both very protective against natural predators and haven't yet left the babies' sides for a moment. The cygnets are about half the size of a full-grown swan and still grayish in color—their feathers haven't molted and turned black yet. It's like watching the story of The Ugly Duckling in real life!
Thankfully, we don't have many issues with our swans. We try to keep swans' wings clipped so they can't fly. Although they usually stay close to water, they still walk wherever they want. We've had them wander across the practice range, which will cause an immediate stop in the action! They love the short, sweet tender grass on our putting greens, and so we will occasionally have to shoo them off. Putting is tricky enough without having to navigate around swan poop!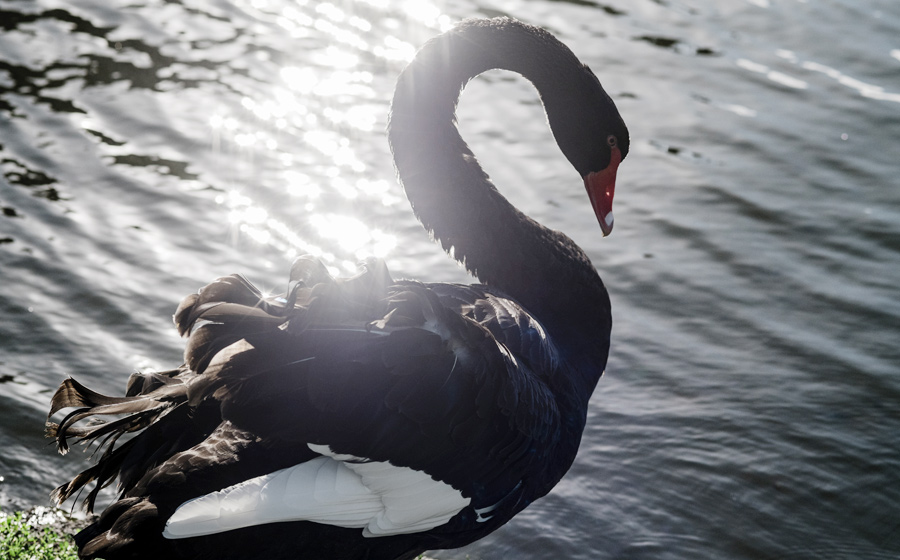 The funniest story occurred around twelve years ago, when we got an unexpected call that a few of our younger swans were cruising in Waikīkī. Apparently, they hadn't had their wings clipped yet and decided to go on a little sightseeing flight into town! Fortunately, they were tuckered out from their flight, and we were able to drive down and give them a lift back home to Ko Olina.