An air of friendly competition surrounds the biweekly gatherings of the Mākaha Bridge Club.
The patio at The Beach House by 604 offers a stunning, sunny vista of Pokaʻi Bay. But not all patrons are here for the views. On this recent Wednesday, Ed Burke, Kay Smith, Suzanne Lussier, and Gladys de Barcza are seated at a small table playing cards. Their food has just arrived—three soups and one bowl of ice cream—and so the group momentarily push aside their plastic card stands to make space on the table. Once refreshed from lunch, these four members of the Mākaha Bridge Club settle right back into the game.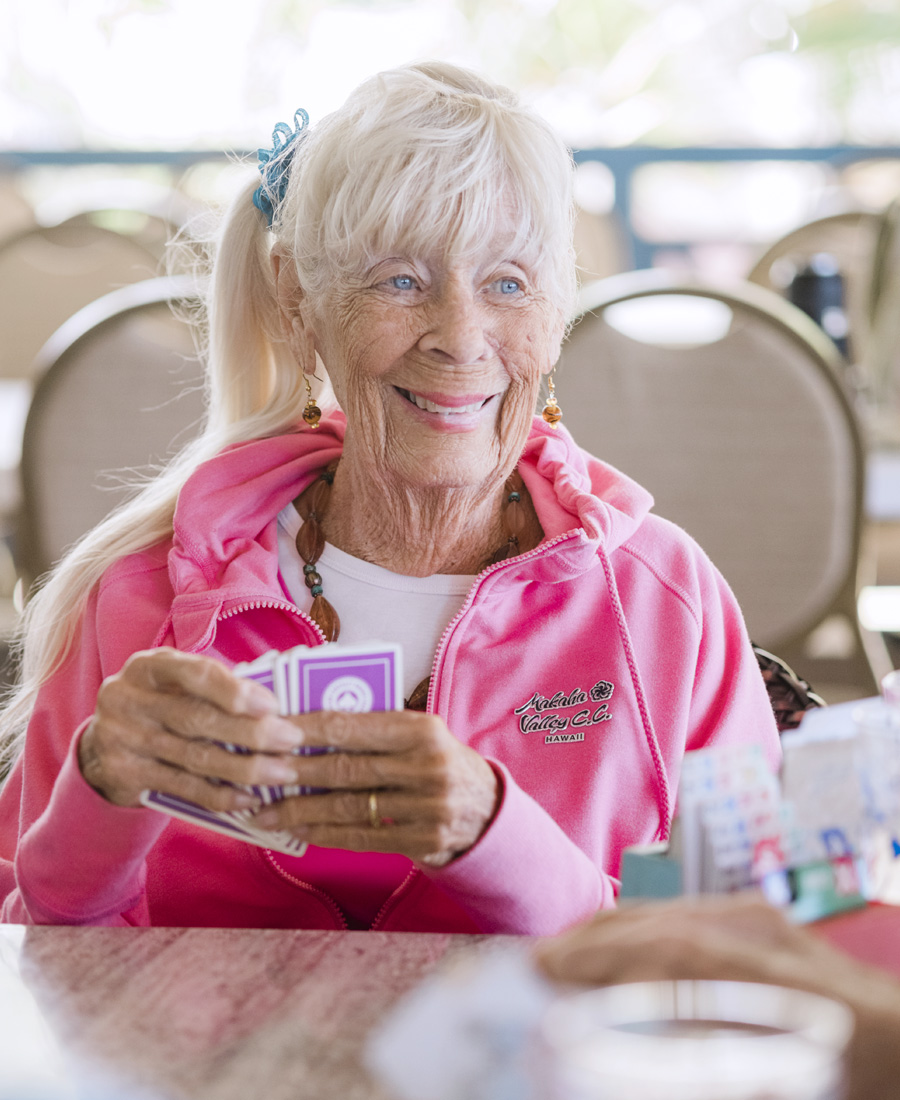 Smith, wearing a pink sweatshirt that reads Mākaha Valley Country Club, is the current head of the Mākaha Bridge Club and has been with the club for 15 of of the club's 20-year history. (Smith originally played bridge at the Mākaha Valley Tower's outdoor swimming pool area with folks who went on to be the club's founding members.) She grabs a clipboard and preps a new scoresheet before shuffling the card deck and handing each player 13 cards. De Barcza carefully organizes her cards in a personalized card holder. Lussier takes a sip of red wine, and Burke scrutinizes his hand.
During the summer months, these gatherings are small and intimate. As the temperature on the mainland cools, the club's snowbird members—those who flock to warmer climes as winter approaches—make their way here from places such as California, Oregon, Canada, and Alaska. During that season, club attendance swells, sometimes taking up to four tables at the restaurant every Wednesday and Saturday.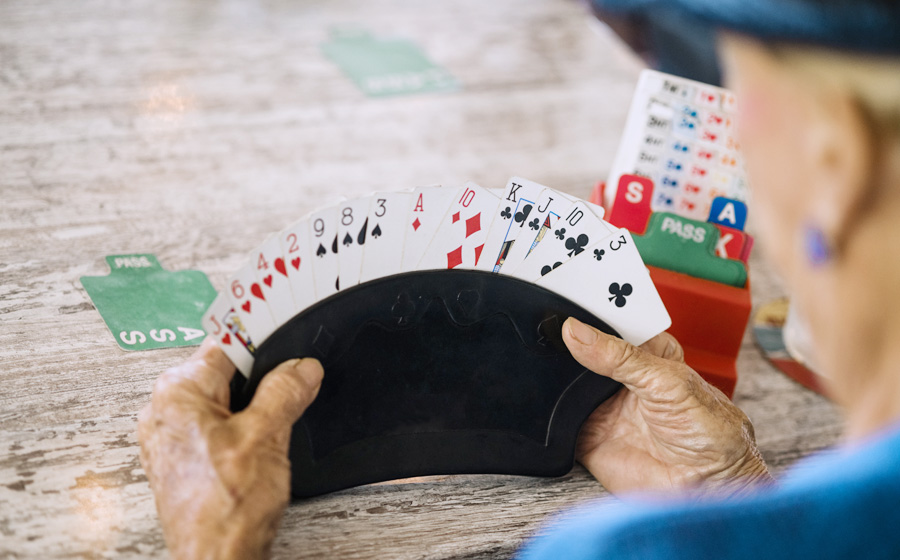 While some game historians point to bridge's possible roots in a game called khedive played during the Ottoman empire, others cite its keen similarities to whist, an English card game popular in the 18th and 19th centuries. In the early 1900s, bridge made its way to North America, hitting its zenith in the 1930s to 1950s. Smith learned to play bridge around this time, in college. According to the American Contract Bridge League, the average bridge player today is 67 to 70 years old. "Most young people don't know how to play bridge these days," Smith muses.
And yet, perhaps they should, as bridge could potentially keep aging at bay. Research has shown that people who play bridge report higher levels of wellbeing than those who don't, due to the social aspects of the game. Bridge may also help prevent the onset of Alzheimer's since it requires the brain to use memory, visualization, and sequencing cues.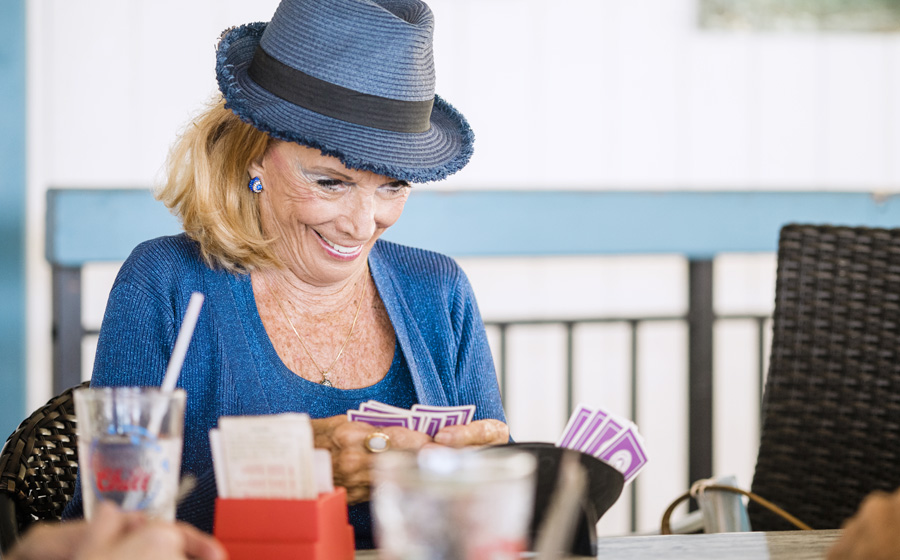 "Bridge is a challenging game," says de Barcza as the group rotates seats to reset their teams. Players are organized into two teams of two people, called pairs. "You have to remember so much, and you end up developing a sixth sense." She glances at Lussier, her teammate on this round. They appear to be communicating simply with their eyes. De Barcza ultimately decides to pass. Players have roles—in this case, Burke is the dealer who makes the first bid. The objective of the game is to win tricks, or a set of four cards, one from each player around the table. Depending on which team wins or loses a trick, they line the cards horizontally (if the other team won) or vertically (if you won) in a row until the round ends. "You don't have to be a shark, Ed," Lussier says, placing another completed trick horizontally on the table.
There are also rules around card ranks, bidding, auctioning, passing, and many other aspects of the game, as well as a bunch of lingo, like "Fruit machine Swiss" and "Alexander two bids." Sometimes the group even bets a little bit of money to up the stakes. Yes, Smith says, everyone is competitive. During the rounds of bridge, the table quiets down and their focus is palpable.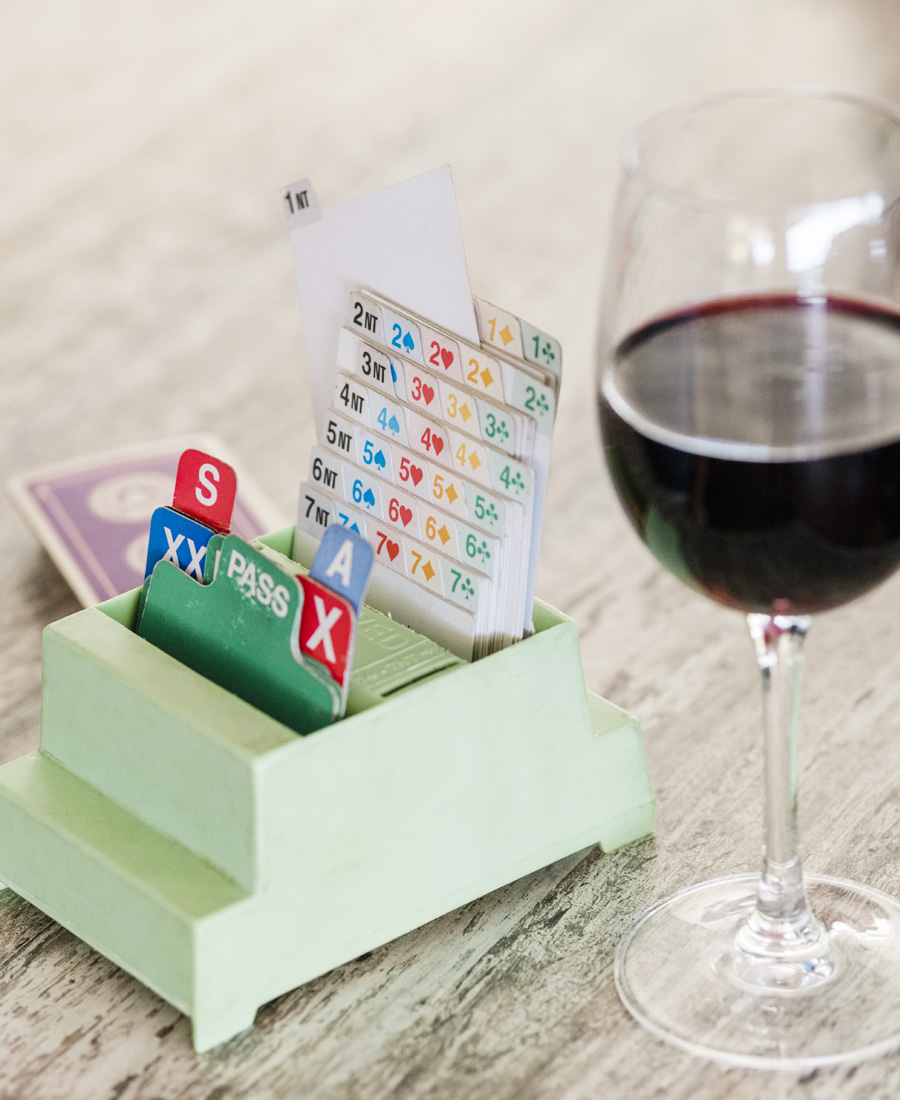 Although most members of Mākaha Bridge Club are over the age of 70, Burke, the group's jokester, says they welcome "kids" too—those who are 55 to 60 years old. Last year, the club celebrated founding member Florence Ward's 101st birthday. Legally blind, Ward had taught Burke how to play bridge using oversized cards.
The club likes to keep things simple, with no website or social media. Instead, news about the club is spread via word of mouth. Lussier, who moved from Connecticut to O'ahu two years ago, learned about the club from Burke, her neighbor. Lussier raised four daughters, and so her leisurely afternoons playing bridge are a luxury she didn't have before. "I didn't have time like this [back then] as a mom," she says.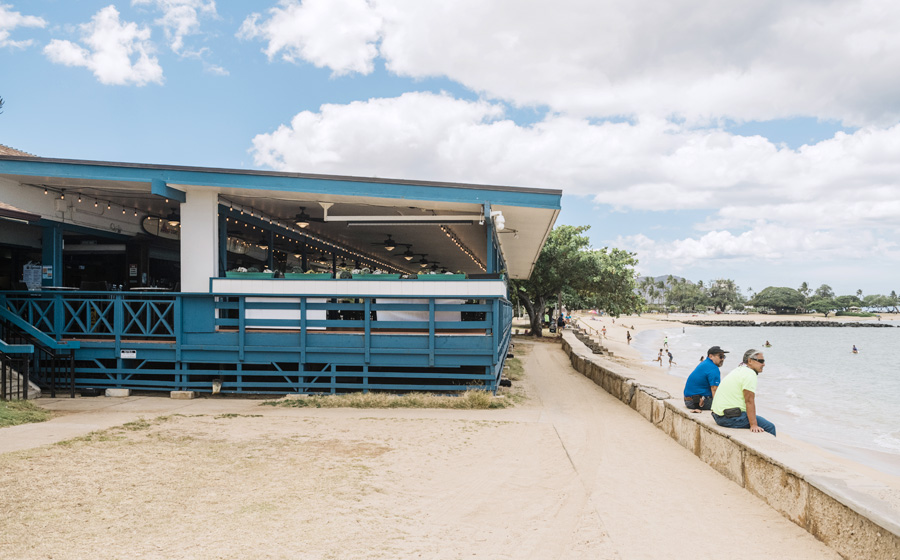 Before the pandemic, members convened at the Mākaha Valley Country Club. When quarantine measures prevented gatherings, the club went on hiatus. As restrictions eased, meetings recommenced at The Beach House by 604, where there is plenty of outdoor seating.
Several rounds in, the weather is still sunny and breezy. The group plans to continue playing until the late afternoon. Restaurant regulars stop by to greet the club members, and one drops off a bag of breadfruit. The energy is relaxed and jovial. When asked why she enjoys these meetings, Smith glances at her surroundings and smiles. "Look around," she says. "What's not to like?"